Highland too much for Boulder Creek in playoff rematch
September 3, 2021 by Les Willsey, AZPreps365
---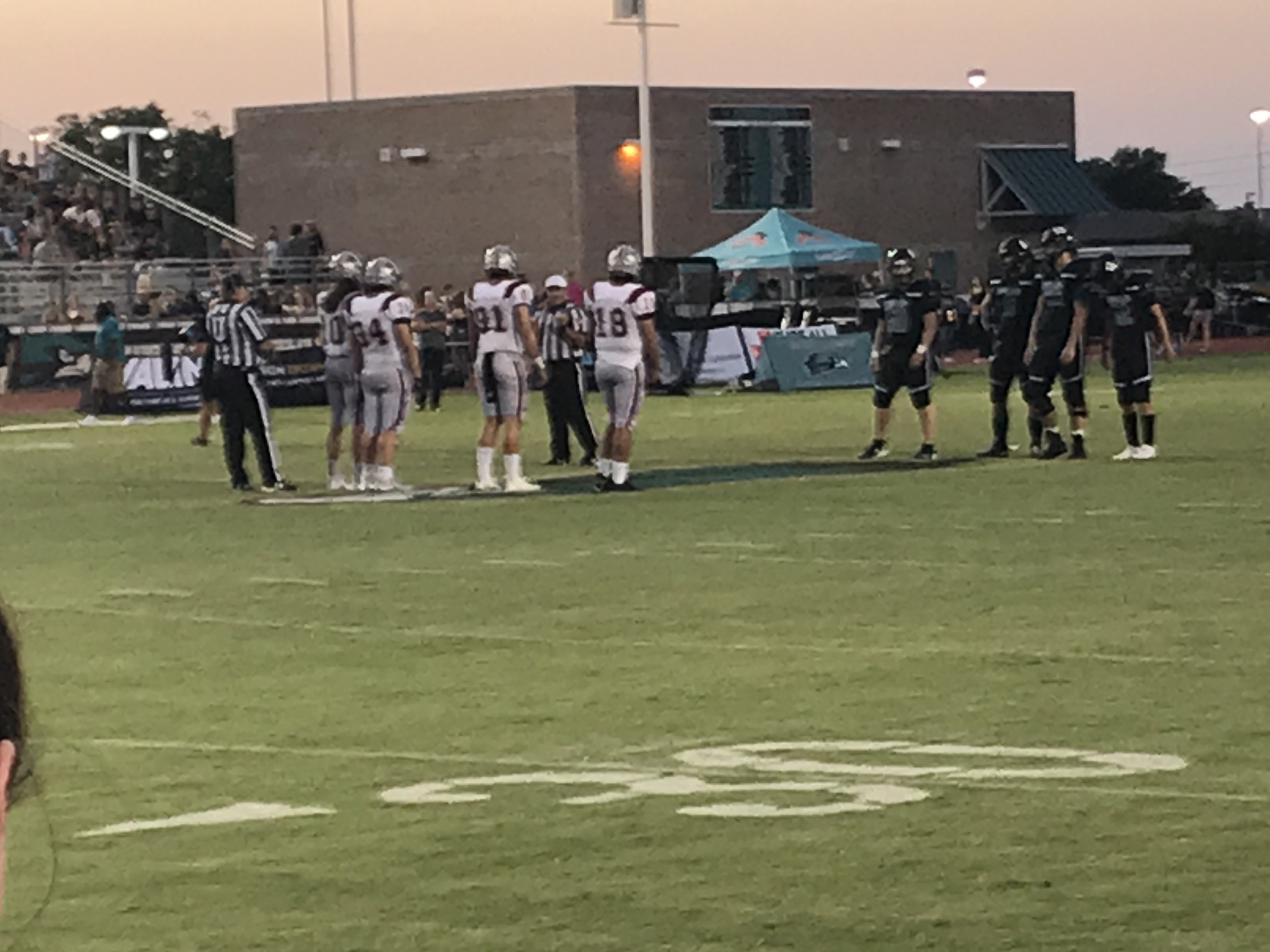 The key skill pieces from last year's Boulder Creek-Highland 6A semifinal contest were seniors last year. Well, save one.
Highland quarterback Gage Dayley played like the seasoned player he is on Friday night guiding the Hawks and a very quick defense to a 43-22 triumph over the visting Jaguars in the season opener for both teams.
Dayley, a senior and now three-year starter, passed for two touchdowns and ran for another. He completed 14 of 21 passes for 246 yards with one interception. He rushed eight times for 50 yards. Highland scored the first 22 points of the game and led comfortably, 29-7, at intermission.
"I thought our offense came out executing real well," Highland coach Brock Farrel said, backed up by the 296 yards the unit amassed in the first half. "We had a three-year starter in there in Gage and that made a difference. I also thought our defense looked great. Quick and aggressive."
Highland'd defense pitched a shutout the first half with Boulder Creek's lone score on a 50-yard fumble return created by the Jags defense with Jackson Boop doing the honors after a blindside hit by Sinjin Schmitt dislodged the ball from Dayley late in the second quarter.
Dayley tossed both TD passes in the first half - 31 yards to Steven Trujillo and 46 yards to Cole Crandall. He tacked on a 24- yard TD run up the middle on the Hawks' first possession of the third period.
HIghland has a new stable of running backs and stable is the word. Last year its was Max Davis as the backfield bell cow, but Farrel is fine with the backs that bore the rushing load on Friday - Trujillo, Chance Cauthen and Carson Mullenaux.
"They'll do fine," Farrel said. "We like our best players playing defense."
Boudler Creek alternated quarterbacks the first half, but settled on sophomore Rowan McKenzie in the second half. McKenzie completed 10 10 fo21 passes for 192 yards and two touchdowns. Both were versatile receiver-tight end Jack Macfarland. McFarland caught seven passes for 124 yards and both TDs. All his catched came in the second half.
Highland plays at home again next week vs. Pinnacle while Boulder Creek plays its first home game against Liberty.