Nathan Romero leads Marana past Catalina Foothills 156-159
September 13, 2021 by Andy Morales, AZPreps365
---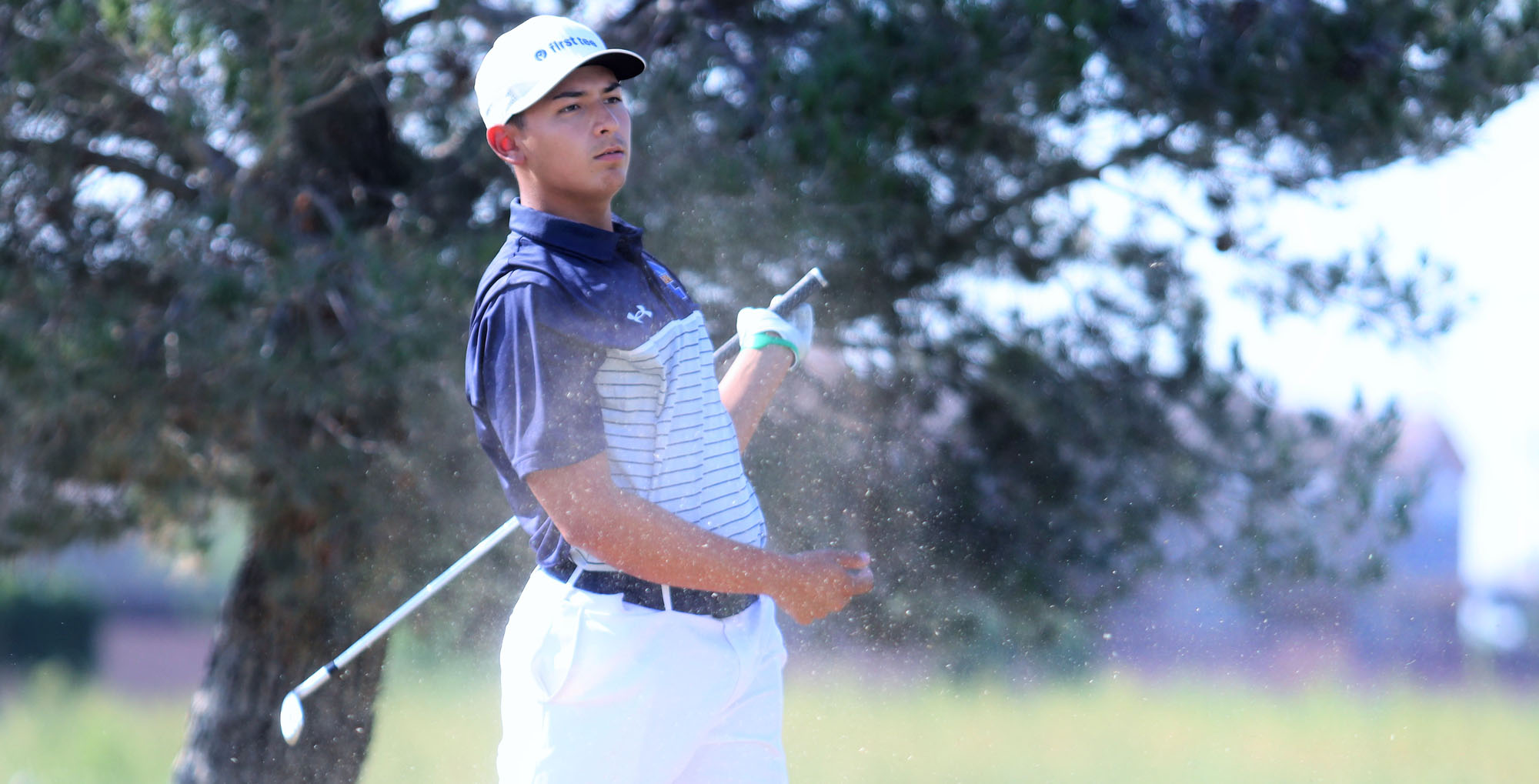 Marana senior Nathan Romero shot an even 35 on the Silverbell Golf Course Monday to help lead the Tigers past Catalina Foothills 156-159. Falcon freshman Finn Meister came in three strokes back with a 3-over-par 38 and Marana senior Dominic Swick shot a 39.
Romero picked up a double-bogey on the first hole but he regrouped with a birdie on his next hole and he picked up one more shot on the 5th hole to keep challengers at bay.
As a team, Marana is still too far out of contention for a playoff spot in Division I action but Romero and Swick could qualify as individuals if the duo can keep their pace. The Falcons compete in D-II and the team is currently just below the projected cut but Meister and fellow freshman Tyler Tosca have a shot if they can score low enough in seven rounds or more.
Flowing Wells scored three golfers and the Caballeros compete in D-II.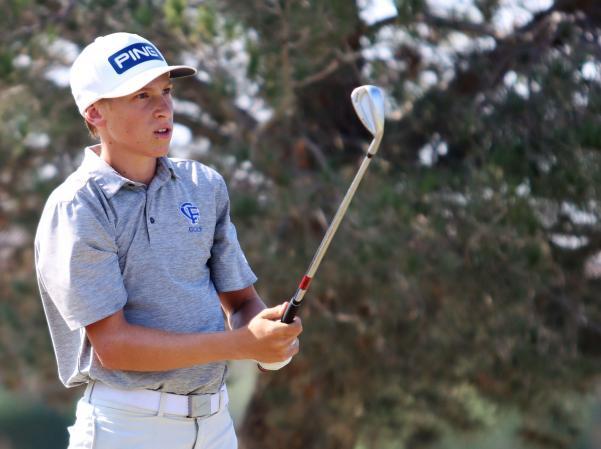 Finn Meister (Andy Morales/AZPreps365)
INDIVIDUAL RESULTS
1 Nathan Romero, Marana 35
2 Finn Meister, Catalina Foothills 38
3 Dominic Swick, Marana 39
4 Tyler Mikna, Marana 40
4 Austin Rabenneck, Catalina Foothills 40
4 Jens Benedict, Catalina Foothills 40
7 Tyler Tosca, Catalina Foothills 41
8 Ryan Torres, Flowing Wells 42
8 Luke Sadalla, Catalina Foothills 42
8 Jackson Rose, Marana 42
11 Xavier Urias, Marana 49
12 Alex Fitzgerald, Flowing Wells 53
13 Tanner Thornton, Flowing Wells 57