Flowing Wells held off Westwood to win the Holiday Shootout
December 29, 2021 by Andy Morales, AZPreps365
---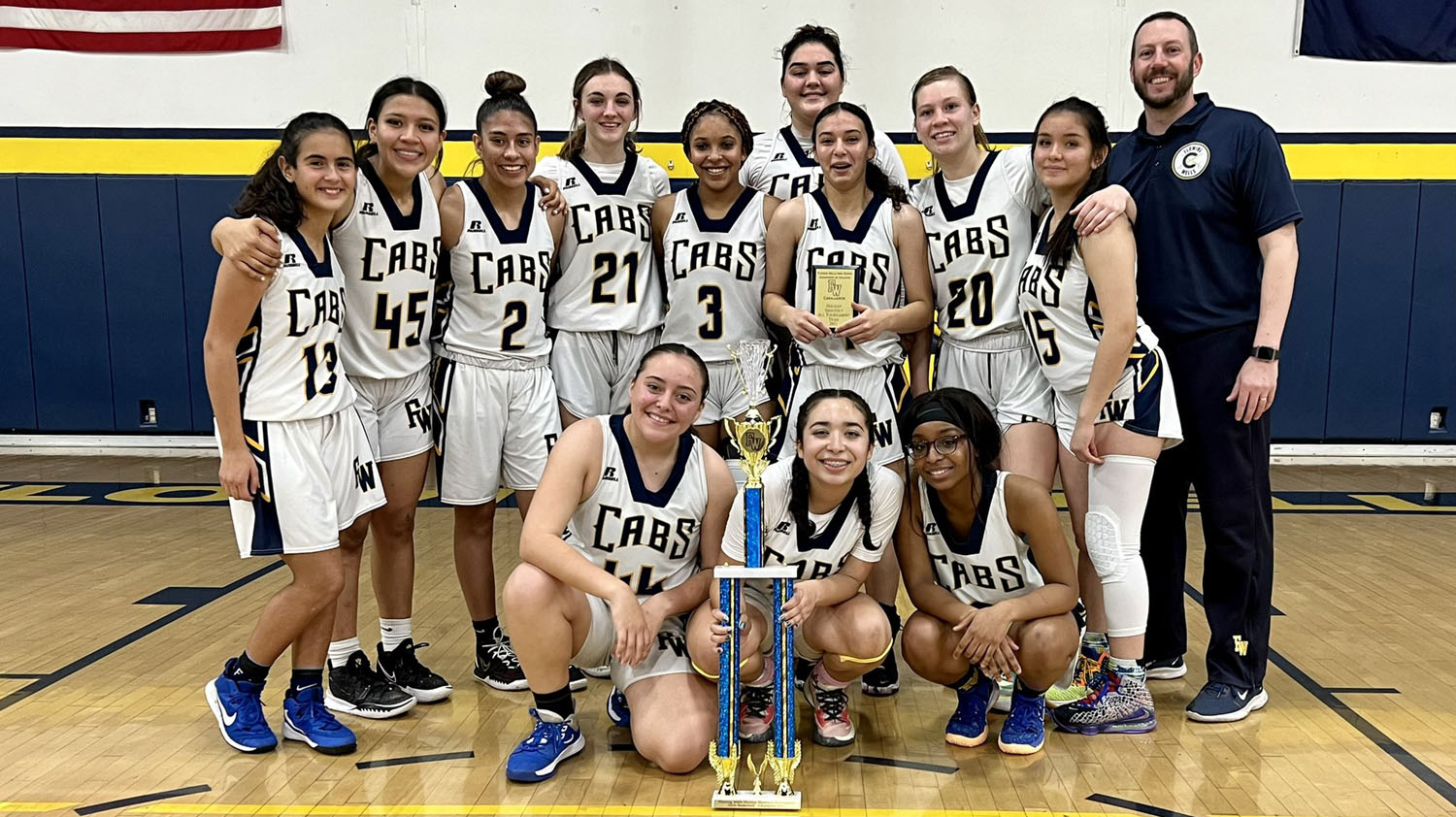 Flowing Wells held off a scrappy and quick Westwood squad 66-57 Wednesday night to win the championship of the Flowing Wells Shootout. The Warriors came back from an early 26-15 deficit to take a 39-35 lead with 4:13 left in the third but the teams battled back and forth from there until the Caballeros pulled away in the final 5:45 of the game.
Nyese Jones hit a bucket to cut the Flowing Wells lead down to 51-49 and she went on to cut the lead down to 59-54 with 1:17 left but Leamsi Acuña and Navine Mallon scored seven points down the stretch for the 66-57 win.
Jones finished with 17 points on the night and she also passed the 1,000 career-point mark while in Tucson and her teammate Angelina Montoya also scored 17. Nikkianna Kinsel added 12 points to help push Westwood to 11-3 overall and 5-1 in power-ranking games. The Warriors made the 6A quarterfinal round the last two years in a row under head coach Ron Campton and the team is primed for a shot at the semifinals.
Flowing Wells made it to the 5A championship game last year for the first time since 2013. Head coach Michael Perkins also led the Caballeros to runner-up finish in 2006 before winning it all in 2008. This year, the Caballeros are 15-1 overall and 7-0 in ranking games with the first set of AIA rankings set to be released on Jan. 6. As always, games played in invitationals are not factored into the power-ranking equation.
The Caballeros were led by Mallon's game-high 25 points in the championship final. Acuña scored 15, Sydney Lomeli-Capen added 11 and Nevaeh Urenda finished with 8 points. The program lost Milinda Arguellez and her 16.7 points a game to college but Mallon has picked up her game and she is averaging 17.4 an outing so far this season.
Catalina Foothills (7-1, 4-1) beat Sunnyside (7-6, 5-4) 56-36 to claim third place in the tournament and Sahuaro (9-1, 6-0) beat Canyon del Oro (3-5, 1-3) 54-22 to win the Consolation Championship.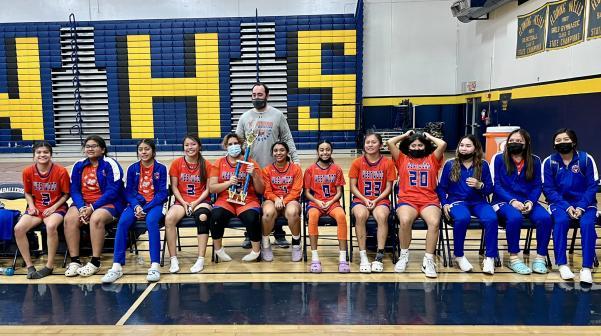 (Westwood/Andy Morales/AZPreps365)
ALL-TOURNAMENT TEAM
Alania Encinas, Buena
Reilly Clark, Catalina Foothills
Katie Burns, Catalina Foothills
Nikki Basye, Canyon del Oro
Leamsi Acuña, Flowing Wells
Navine Mallon, Flowing Wells
Sidney Anderson, Ironwood Ridge
Daniela Ochoa Pon, Nogales
Michelle Ngo, Rincon/UHS
Emma Wall, Sabino
Ayjianna Bonapart, Sahuaro
Nayeli Nidez-Acuña, Sunnyside
Haley Nicholas, Thatcher
Nyese Jones, Westwood
Nikkianna Kinsel, Westwood