Pusch Ridge girls over Mountain View in early match
March 9, 2022 by Andy Morales, AZPreps365
---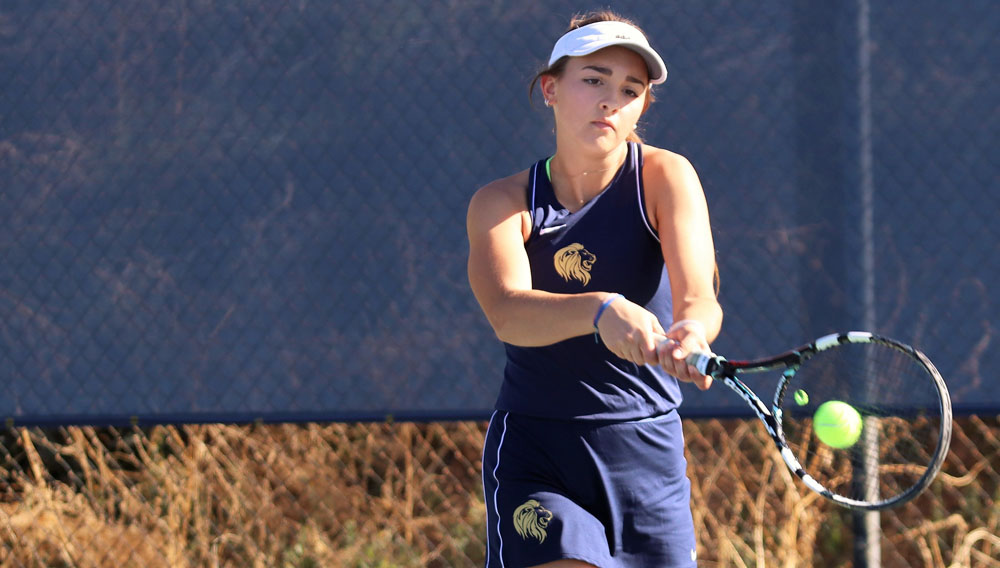 Pusch Ridge beat Mountain View 9-0 Wednesday to move to 2-0 on the year while the Mountain Lions started the new season out 0-1. Pusch Ridge finished 12-1 last year with a Division III quarterfinal run.
Pusch Ridge freshman Estelle Fetsis beat Courage Davidson 6-0, 6-0 on the first court to set the tone for the match and No. 2 Ali Grammond beat Annabelle Gute by the same score. Fetsis is the younger sister of Sofia Fetsis who won back-to-back state singles championships in 2018 and 2019. Her brother Christian Fetsis was part of a doubles state championship in 2018 and he was the starting quarterback of the program's 2017 runner-up finish. Grammond's brother, Preston Grammond, won state singles titles in 2017 and 2018 at Pusch Ridge and he is now the team manager for the University of Arizona Men's Tennis Team.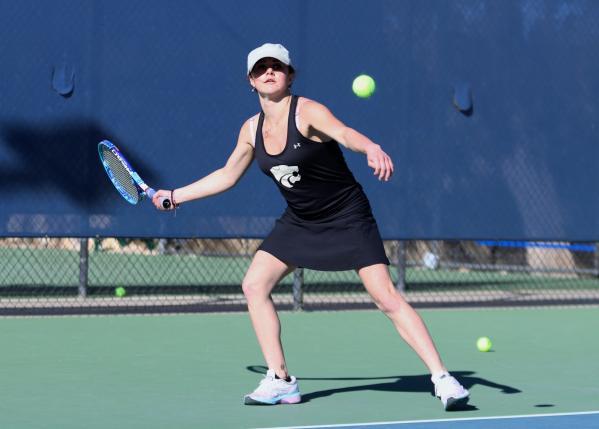 Courage Davidson. (Andy Morales/AZPreps365)
Ashley Drake beat Evelyn Swarts 6-0, 6-0 on the third court, Lindsey Anthony beat Ellie Ashby 6-0, 6-0 in the 4's, Madi VanHolsbeke beat Bella Ho 6-1, 6-0 and Anna Oberhuber beat Rachel Pixley 6-0, 6-0 to round up the singles competition. In doubles, Fetsis and VanHolsbeke paired to beat Davidson and Gute 8-0, Grammond and Drake beat Swarts and Ashby 8-1 and Anthony and Ella Pierpont beat Ho and Pixley 8-0.
Davidson finished 8-4 last year as a sophomore playing on the second court and she replaces Maya Marchant who graduated with a 13-7 record.
Mountain View will travel to play Buena (0-2) on Thursday and Pusch Ridge will host the Gregory School (1-3) on the same day. Pusch Ridge home matches are played at the Hilton El Conquistador in Oro Valley.