Board meeting: Hines, lawyer to attend NFHS legal meeting
April 19, 2022 by Jose Garcia, AZPreps365
---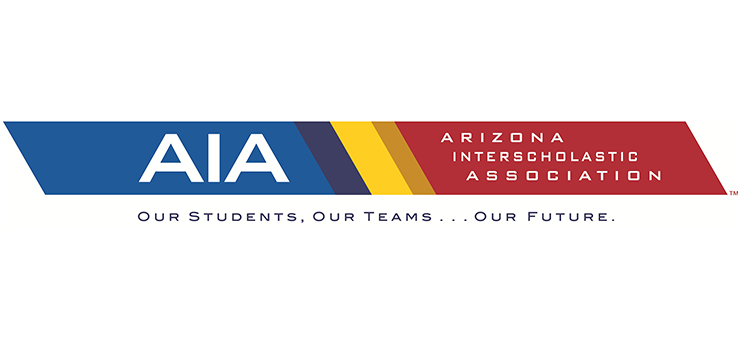 The National Federation of State High School Associations will lead a discussion on Name, Image and Likeness (NIL) during its upcoming legal meeting.
Arizona Interscholastic Association executive director David Hines said that he and AIA attorney Mark Mignella will attend the meeting along with the rest of the nation's high school associations executive directors.
"We hope to get more information from what is going on around the country," said Hines during Monday's monthly AIA executive board meeting.
Unlike high schools, college athletes are now allowed to profit off their name, image and likeness.
The NIL laws of California and New York are for actors belonging to the Screen Actors Guild, Hines said.
Executive director report
During Monday's meeting, Hines also informed the board that AIA staff met with 24 football coaches representing the 2-6A Conferences on April 12.
Reimplementing the two-year reclassification process, removing 4A teams from Open Division consideration and game scheduling were among the topics that were addressed. A survey was sent to 4A coaches to gauge where they stand on the Open.
Hines said that it was one of the more productive football meetings he's attended. Next Wednesday, the AIA will hold a similar meeting with basketball coaches.
Hines also reported to the board that a second AD Summit will be held on April 26 from 8:30 a.m.-12:30 p.m. at the AIA for athletic directors who missed the first summit. The summit is held annually to prepare athletic directors for the following school year.
Also, the district athletic director meeting was rescheduled to April 28. Those in attendance will learn about a video that's being produced on former AIA student athletes who went pro in other fields besides sports.
The video's goal is to promote how high school athletics and activities are an important component of a community.
The Ethics and Sportsmanship Committee will meet on May 3 from 10 a.m.-12 p.m. at the AIA.
"We want to reengage that group," Hines said.
Lastly, more than 140 member schools responded to a survey the AIA sent to evaluate the AIA. Every AIA department received a grade of 90 percent or better, Hines said.
The AIA held a staff meeting to review the survey and areas of improvement it can tackle. One of those areas is aiaonline.org, the administrative site of the AIA, which will undergo an upgrade.
New board members
Superior High athletic director Billy Duarte (1A Conference), Glendale Unified assistant superintendent (4A) Matt Belden and Flowing Wells School District governing board member Jim Love (Arizona School Board Association) were selected to serve three-year terms on the AIA's board.
Shot clock
Some schools might not have their shot clocks installed once the 2022-23 season begins.
For those that don't, schools can still host regular season games, the AIA said. In the playoffs, a higher seeded team without a shot clock can pick a neighboring school with a shot clock to host the game.
The 3-6A basketball conferences will start using a shot clock in 2022-23.
Agenda items passed
The following are some of the agenda items that were approved Monday:
Six contests and or program cancellation requests.
The additional game requests from Empire softball, Valley Vista boys tennis and Flagstaff football.
Alhambra's request to exceed the number of games in a season rule to participate in its district's boys volleyball tournament.
The 4A Conference's request to start its baseball and softball state tournaments games at high seeds at the same time as regular season games unless both teams agree to a time change.
The proposed amendment to allow the e-sports championship season to be in the spring and exhibition season during fall.
The proposed amendment to switch the number of required practice sessions from 10 to eight in sports that permit preseason scrimmages, with the exception of football. This will allow muti-sport athletes to participate in a scrimmage as they transition from one sport to another.
Pueblo's student eligibility appeal paper review (legal guardian) request.
Yuma Catholic's football exemption request to allow some of its players to exceed the number of games in a regular season failed to pass by a 5-4 vote.
School violations
The following are rule violations schools self-reported and punishments each school received.
An advisement is a word of caution.
A warning places a school in jeopardy of being placed on probation if another violation of any rule or regulation is committed. A school will not be eligible for the Overall Excellence Award during the warning period.
Advisement for:
Canyon del Oro baseball. A transfer player sat out eight games instead of the required nine power point contests. CDO lost the first game the transfer player played in.
Highland beach volleyball. Two transfers failed to sit 50 percent of power point matches. The contests they participated in were forfeited.
Saguaro baseball. A transfer student played in a game he wasn't allowed to. The contest was forfeited.
Holbrook activities program. A baseball player exceeded the maximum amount of semesters allowed to compete. The contests were forfeited and student is not on the team.
Valley Vista beach volleyball. The team moved a couple of its pairs teams more than one spot in matches, which is a rule violation.
Warning for:
Parker baseball. The school's fans "became unruly" after a player was ejected. A fan confronted an official after the game was called, according to the report. The parent eventually apologized. During the discussion about Parker, board members addressed the continued mistreatment of officials locally and nationally.
Bourgade Catholic. An unruly parent was not immediately removed from a game after an official made the request. The contest was forfeited.