Kodi Crabtree leads Sunnyslope to 6-1 win at Tucson
May 5, 2022 by Andy Morales, AZPreps365
---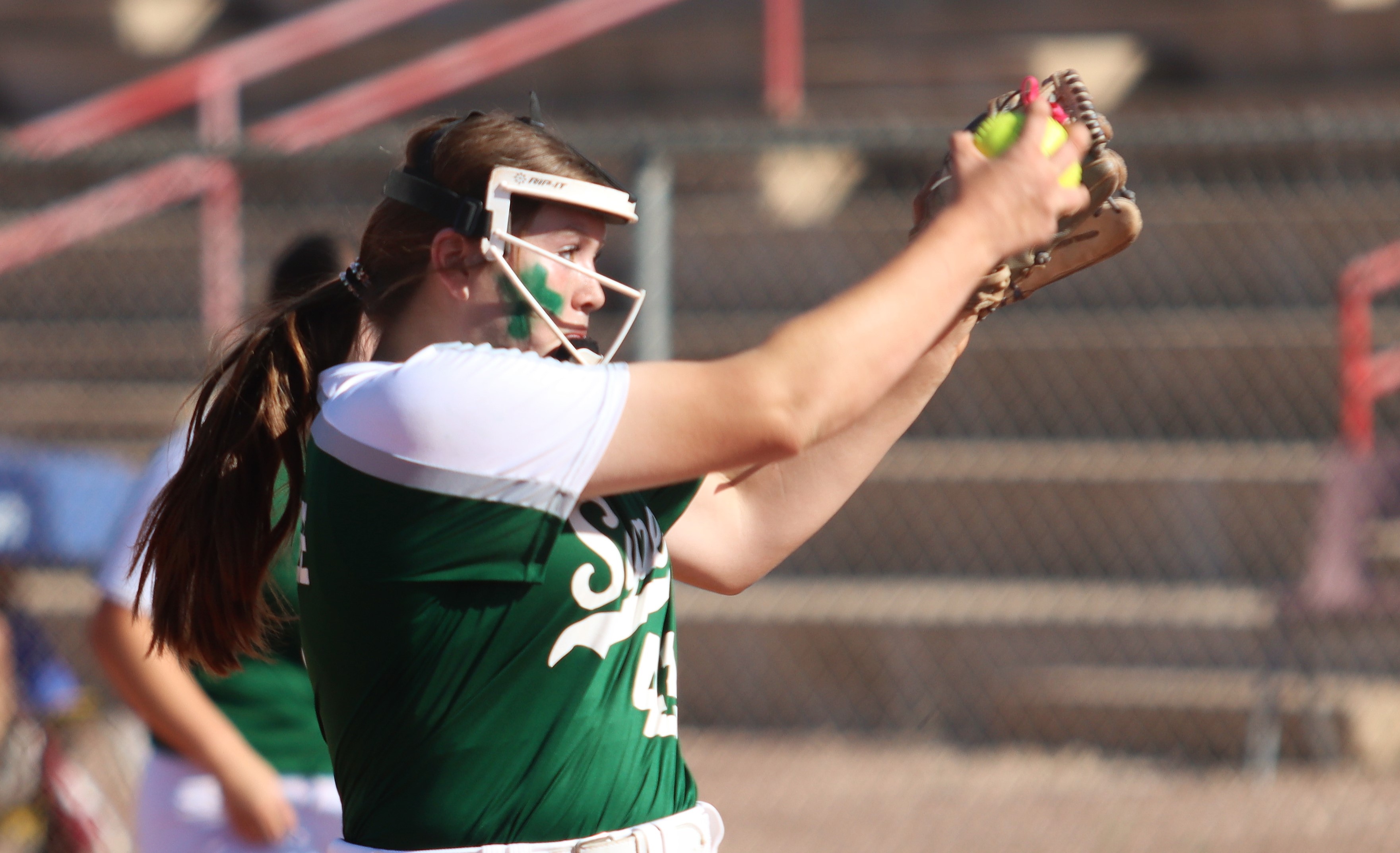 "She's a freshman" are chants one gets used to at high school athletic events. The chant typically notifies those in attendance that the athlete that just did something important against you is only a freshman and you should either be embarrassed or in awe that you were schooled by a lowly underclassman. It's true Kodi Crabtree is only a freshman, but the Sunnyslope pitcher has 214 strikeouts on the year and she picked up her 15th victory in a 6-1 win at Tucson High on Thursday to advance in the 6A Elimination Bracket. Yes, she's a freshman.
Sunnyslope (30-4) might have come into the 6A playoffs drastically undervalued as a No. 14 seed but the Vikings are doing what all good teams do by proving their worth on the diamond. Sunnyslope had the misfortune of playing at No. 3 Queen Creek in the first round of the playoffs where the team lost 3-2. The Vikings shifted over to the Elimination Bracket and the program took out No. 6 Perry 7-2 on Tuesday before eliminating No. 2 Tucson on Thursday. A rematch with Queen Creek (25-5) is slated for Friday night in the third round of the elimination phase because Queen Creek went on to lose to No. 11 Red Mountain on Wednesday.
Tucson (25-5-1) lost a heartbreaker to No. 7 Basha Wednesday night and emotions from that loss seemingly carried over to the critical game at home against Sunnyslope where the Vikings scored all the runs they needed in the top of the first inning.
Sunnyslope led 3-0 after Jordan McMahon scored on a wild pitch and Maggie Abernethy scored two more runs on an an RBI single with two outs. The Badgers picked up an unearned run in the bottom half of the first but Crabtree went to work from there for the 6-1 victory with 12 strikeouts. Crabtree helped out her own cause with an RBI double in the seventh inning to help put the game out of reach.
This was the highest ranking for the Badgers since the team earned a No. 3 seed in 2017.