Heavy rain and lighting shut down Sierra Linda vs ALA-Ironwood
September 9, 2022 by Brian Venegas, Arizona State University
---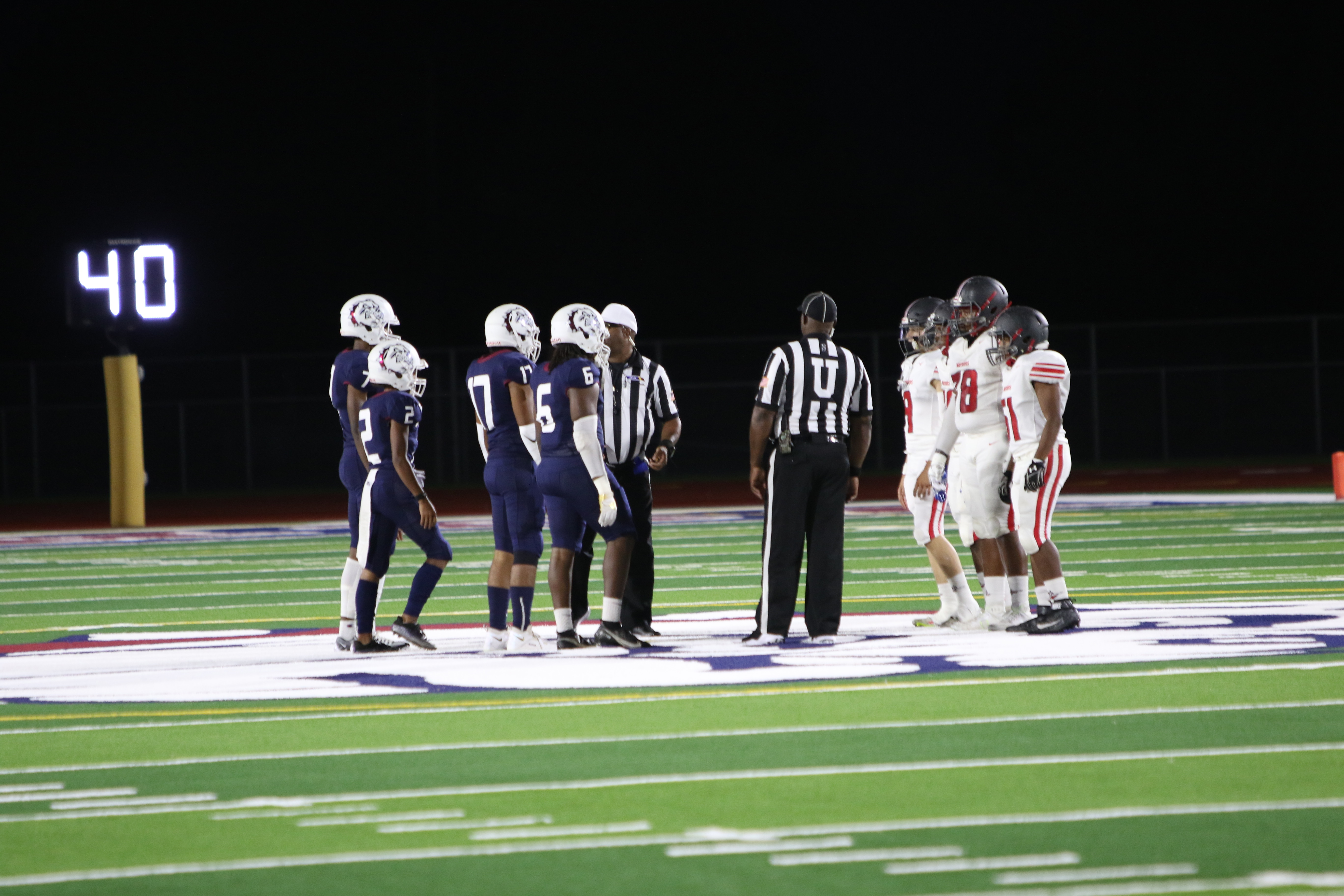 Brian Venegas is an ASU Cronkite School of Journalism student assigned to cover Sierra Linda for AZPreps365.com
PHOENIX – The Sierra Linda Bulldogs and the America Leadership Academy Ironwood Warriors football game was canceled due to inclement weather about halfway through the first quarter.
The Bulldogs were leading, 7-6, at 7:25 p.m when the game was initially postponed. The Warriors were set up to kick their extra point after running back Ayden Williams ran in a 49-yard touchdown when news of the game's stoppage broke out on the sideline. Both teams were asked to return to their locker rooms and fans were asked to return to their vehicles.
Heavy rain and lightning continued on and off as the decision of the game was being determined. After a few hours of waiting, school security and administration began informing the remaining fans that the game had been canceled.
With the downpour and lightning, there were obvious safety concerns for the players among the coaches. The concern was amplified when starting quarterback Camar Lee went down early in the first quarter.
Quarterback Coach David Kennedy reiterated that the player's safety came first in a situation like this. Lee was quickly attended to and taken off the field, but after missing only two possessions, Lee came back into the storm.
"We asked him how he was feeling because it's his body only he knows," Kennedy said. "Doctors checked him out thoroughly, trainers checked him out thoroughly, and he felt like he was ready to go back."
Lee was also concerned about his own injury but ultimately decided that it was best for him to go back into the game.
"I was very concerned because I know my team needs me and I really need to be out there for my team," Lee said. "I wanted to get in there as fast as possible and make sure I was good for the rest of the season."
According to Lee, the team was informed that there was a possibility of rain but disregarded it by the start of the game. With that, they were caught off guard when the downpour began.
"Well the game started and it wasn't raining so nobody really expected it," Lee said. "It just came out of nowhere."
However, Lee was not discouraged by the rain and persevered through the rough weather conditions.
"You have to play through and go through adversity like we've been doing," Lee said.
At the time, the decision to postpone the game was still being settled. Nonetheless, the coaches and players were insistent that their experience would help prepare them for any outcome.
When asked about how he felt about not being able to complete the game, Kennedy said, "Very, very disappointed…We've been through so much adversity so we're built for it."
Senior wide receiver Stephon Daily was let down by the decision to cancel the game.
"As a leader, you know being a role model, I've got to keep everyone's mental up," Daily said. "Let everyone know it's alright, we got to stay locked in. Whenever we have to play, we'll play"
The game has officially been rescheduled to Saturday, Sept. 10 at 10 a.m at Sierra Linda.
"Very disappointed, it was going to be a good game, a good fight and hopefully we'll be able to continue it into tomorrow," Lee said.