No. 2 Catalina Foothills over No. 7 Canyon View, 5-0
May 3, 2023 by Andy Morales, AZPreps365
---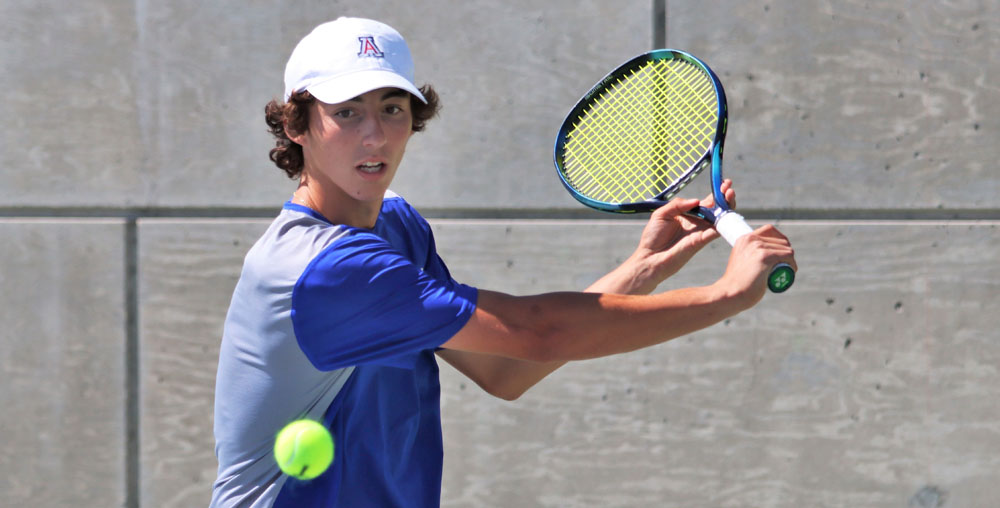 No. 2 Catalina Foothills beat No. 7 Canyon View 5-0 Wednesday to advance to the Division II semifinal round set for Friday at noon at the Paseo Racquet Center in Glendale. The Falcons will face No. 3 Arizona College Prep for a shot at the state championship match scheduled for Saturday.
Arizona College Prep beat No. 6 Notre Dame Prep 6-0 in the quarterfinal round to set up the match with Catalina Foothills. Catalina Foothills is now 13-0 on the year and 130-1 dating back to 2014. The Falcons have won eight straight championships since then and 16 overall, only Brophy Prep has more with 22 and the Broncos are the top seed in Division I with a 16-0 record.
The other D-II semifinal will feature No. 1 Estrella Foothills (15-0) vs. No. 5 Flagstaff (14-1). Estrella Foothills beat Flagstaff 5-4 to start the regular season back on March 7 at home.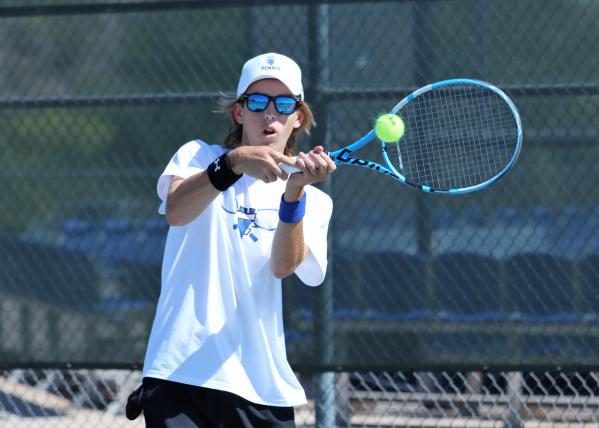 Cayden Loeffelholz. (Andy Morales/AZPreps365)
CATALINA FOOTHILLS 5, CANYON VIEW 0
1 CF: Jared Perry over Cayden Loeffelholz, 6-1, 6-0
2 CF: Grant Cohen over Max Beal, 6-0, 6-0
3 CF: Jason Jia over Otis Farjaszewski, 6-1, 6-0
5 CF: Suraj Shah over Jake Parr, 6-0, 6-1
6 CF: Aaron Zeldin over Lincoln Phillips, 6-2, 6-2
Catalina Foothills doubles partners Jason Jia and Santiago Lietzau are the first state champions from Southern Arizona this spring. The pair won the D-II championship #azpreps365 pic.twitter.com/FnjVpvEI5O

— Andy Morales (@AndyMorales8) May 3, 2023