Basha earns premier prize in 6A
May 16, 2023 by Jose Garcia, AZPreps365
---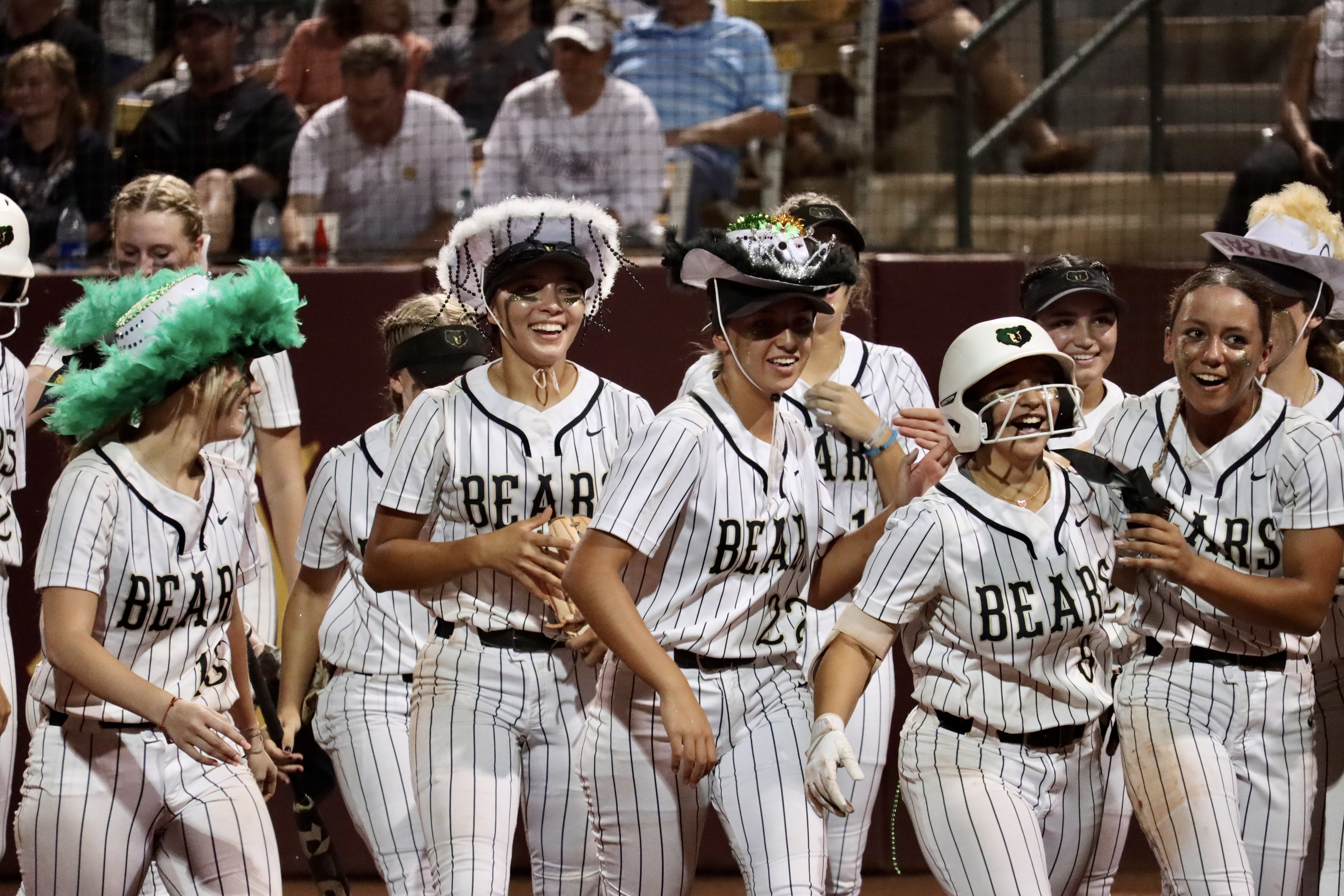 Something wasn't clicking when Basha's softball season started.
The talent was there but the chemistry wasn't.
But all it took were some team bonding events to get the girls to become a family and champions. It helps that Basha dresses in pinstripes one of the best pitchers and leaders, the tall and powerfull Natalie Fritz.
The junior struck out 11 Perry batters in Basha's 4-1 6A softball championship victory Monday at Farrington Stadium.
The game featured two Premier Region teams.
Perry had the experience with nine college bound players and momentum with 13 consecutive wins. The last time Perry suffered a defeat before Monday was when it lost twice to Basha during back-to-back region meetings.
The 2023 Perry squad (21-10) became the first team to reach a softball final in school history. Basha only had two seniors in its starting lineup, but one of them, Ashley Cain, got her team on the board first when she golfed a pitch just over the right field fence in the second inning on a full count.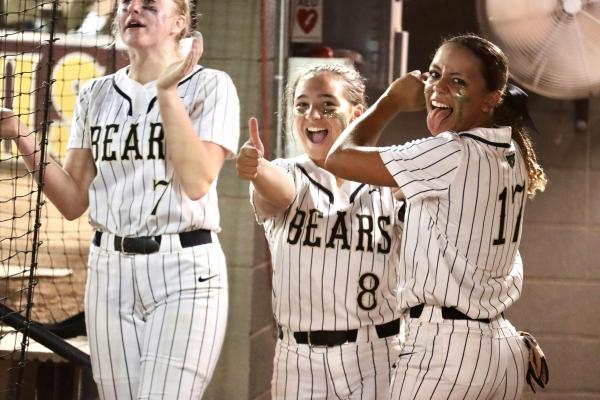 No. 8 Ashley Cain, No. 7 Natalie Fritz and No. 17 Aniyah Jaiman were having a good time in the dugout after Cain's home run Monday. (Jose Garcia/azpreps365)
In the following inning, the team's leading hitter, Gabriella Garcia, also hit a solo shot to right for her 12th home run of the year. The leadoff hitter reached base three times and also knocked in her team's fourth run two batters after Cailin Quinney's triple in the bottom of the sixth.
@basha_softball is a homer away from a hat trick. Teammates celebrate solo blasts to right by Ashley Cain and Gabriella Garcia in the 2nd and 3rd innings, respectively. 2-0 T4 Basha in 6A title game. pic.twitter.com/0CagYB4uLc

— Jose E. Garcia (@AZPreps365Jose) May 16, 2023
Garcia pulled off a unique double. On Friday, she took first at state in the javelin, defending her title, and on Monday she brought home another title to Basha.
"We love each other," said Garcia about her softball team. "That's just it. We have each other's back. We are here for each other game in game out."
Another talented youngster on the team, Aniyah Jaiman, drove in another run when she slapped a two-out single in the fifth inning.
Perry finally got a run off of Fritz in the seventh when Noelle Gumms' double off the wall plated Talisa Chafey.
But that's all Fritz gave up the rest of the way. She finished her junior campaign with a 14-1 record and 1.55 ERA for a team that will likely be the favorite once next season begins.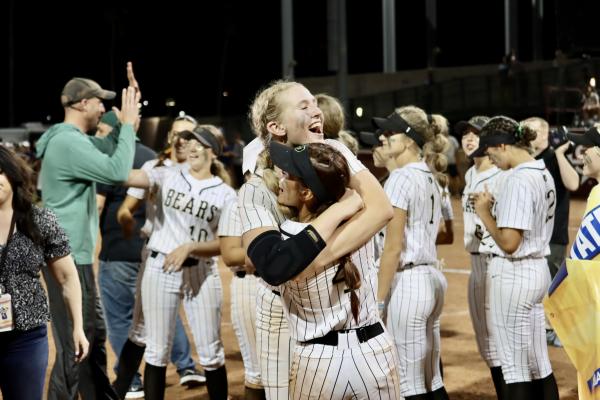 Basha pitcher Natalie Fritz celebrated with batterymate Cailin Quinney (in cap) after their team won the 6A title Monday. (Jose Garcia/azpreps365) "Tonight she (Natalie) came out and commanded the zone and didn't leave balls over the plate and did what she had to do to carry us," Basha coach Kailey Pomeroy said. "Our offense clearly backed her up."
Monday's championship was the first for Basha (26-4-1) since winning back-to-back titles in 2009 and 08. What made this year's title run even more special was that an alum of the school, Pomeroy, was at the helm. An assistant, Kayla Scholz, also is a Basha grad.
"To be honest I don't have the words to describe what this feels like right now," Pomeroy said. "It's surreal and so unbelievably exciting. I'm so proud of this team and the coaching staff."