5A girls basketball playoffs: Apollo advances
February 12, 2019 by Jose Garcia, AZPreps365
---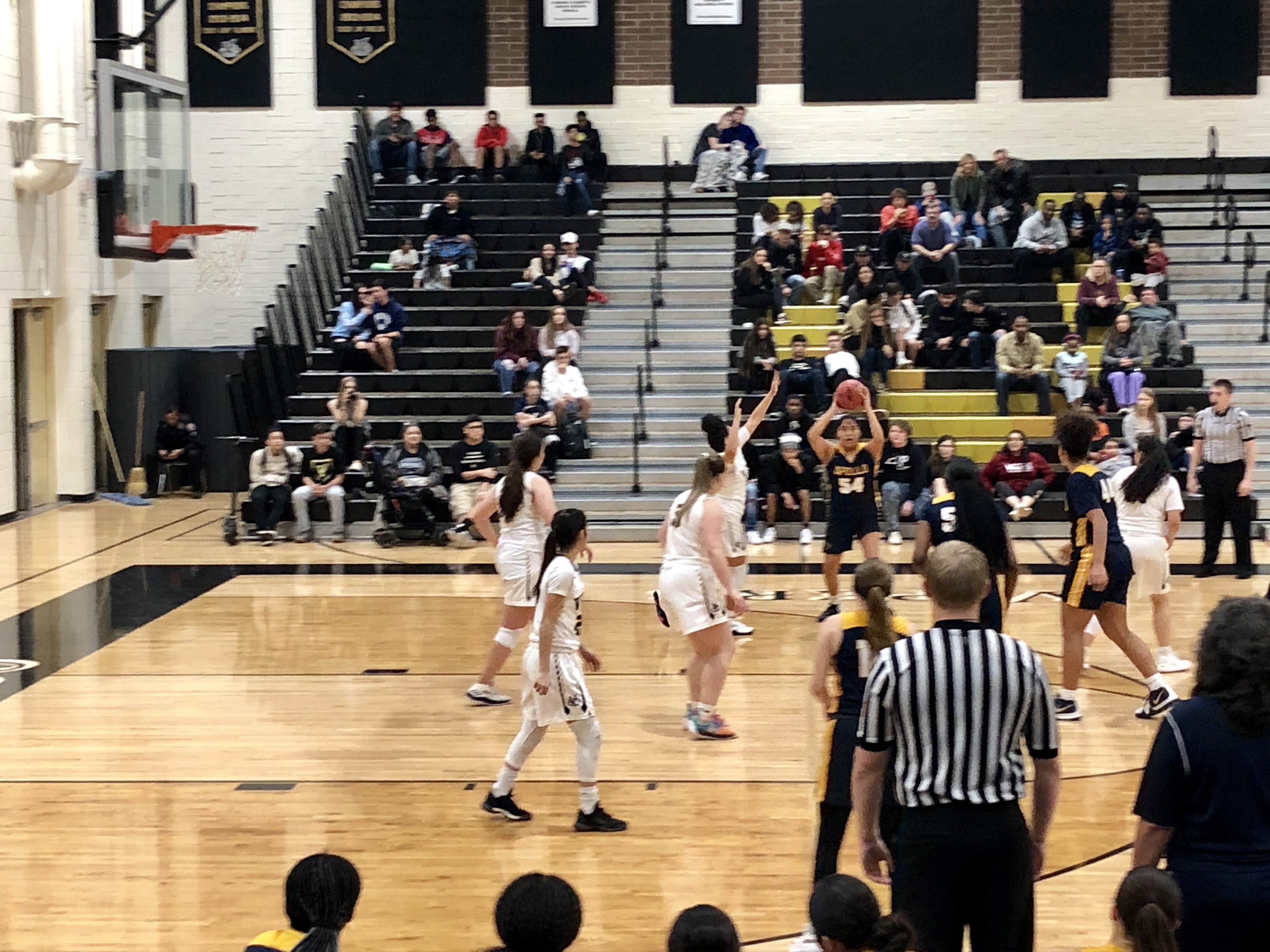 There was a bird perched in the rafters of Verrado's gym.
The Apollo Lady Hawks claimed it was a hawk and their lucky charm.
No word on whether it was a bird of prey, but the Lady Hawks did taste victory in the first round of the 5A Conference playoffs. The Glendale team swooped into Buckeye Tuesday to grab a 74-62 win over Verrado.
Apollo's Twin Towers, Jakaree Harris and Haylee Weathersby, the 5A's leading rebounders, dominated inside against Verrado, which shot well from beyond the arc in the first half. Verrado trailed by as much as 11 point in the second quarter, but its threes and transition buckets allowed it to climb back.
But Harris (33 points, 16 rebounds) and Weathersby (26 points, 11 boards) continued to make the paint their home in the second half against Verrado, which started two freshmen and a sophomore.
"I'm exhausted," Harris said. "I'm ready to take a nap."
Senior captain Andrea Munoz scored 22 points, including five three pointers, for 19-8 Verrado. Up next for No. 10 seed Apollo (21-7) is No. 2 Gilbert on Thursday in the quarterfinals.
"They showed a lot of tenacity tonight," said Apollo's longtime coach Susan Prado-Ortiz about her team.
The same can be said about Prado-Ortiz.
Prado-Ortiz was diagnosed with skin cancer two years ago, but that didn't keep her away from her girls.
"I have a passion for this," she said. "I've been put in a position to impact the lives of kids."