Notre Dame overpowers McClintock to sweep two-game series
April 6, 2019 by Erica Block, Arizona State University
---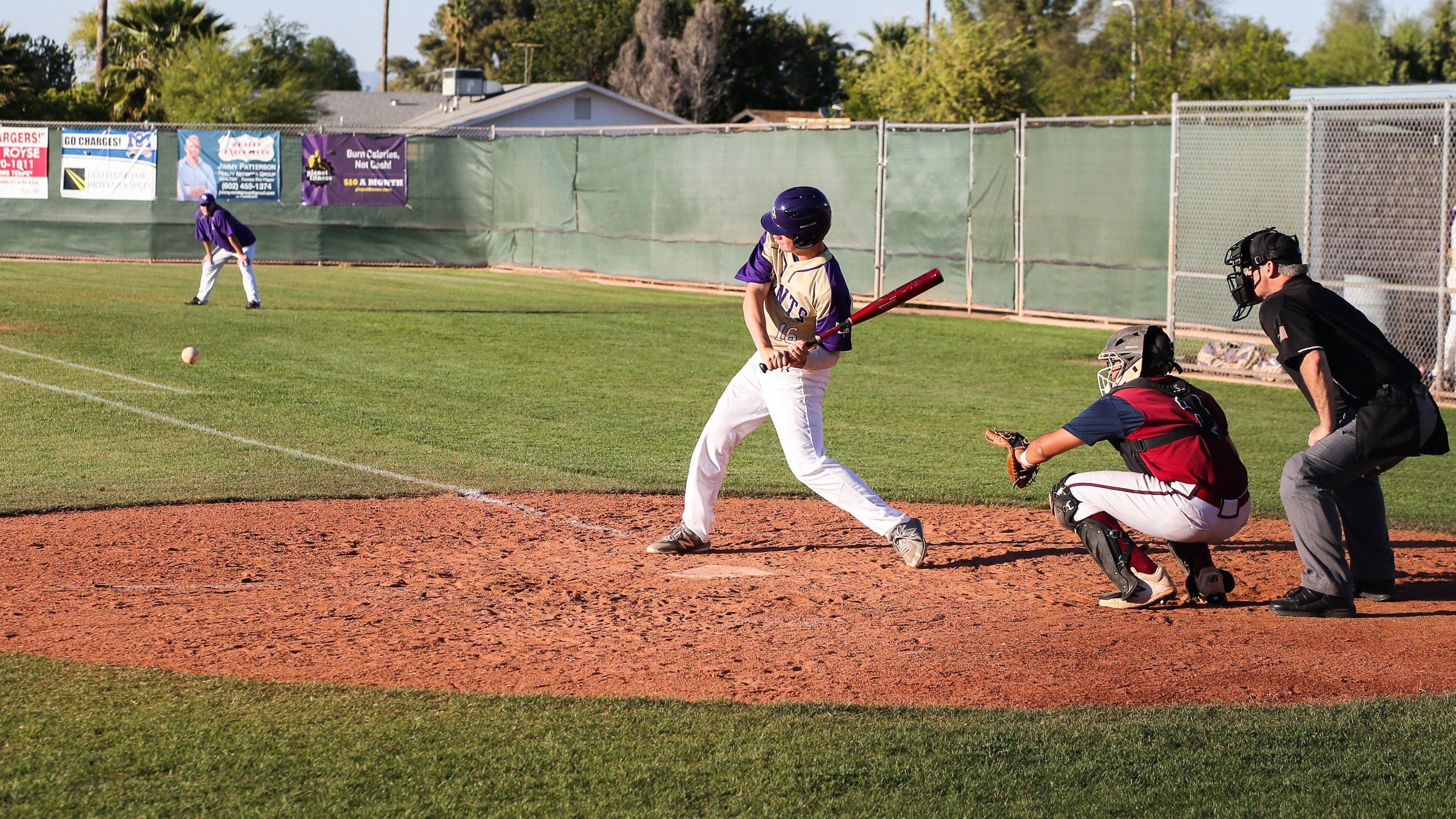 A heavy-hitting rally in the second inning and stellar defense helped Notre Dame beat McClintock, 14-5, at Jim Lyons Stadium in Tempe on Friday. The Saints' victory came one day after they recorded a 13-0 shutout against the Chargers in the opener of their two-game set.
It was an impressive outing for Notre Dame starting pitcher Elmer Dressens, who struck out one batter and allowed just four hits in four innings. Dressens, a junior, looked at ease on the mound, even though it had been nearly two weeks since he last pitched.
"He's had some days off so we needed to get him back out there," said Brian Fischer, the Saints' head coach. "He did a good job of keeping the ball down and his pitch count was low. That's always a good sign."
Saints outfielder Brian Leon agreed with Fischer's assessment of Dressens.
"His fastball was pretty good. He was commanding his fastball and throwing a lot of strikes," Leon said. "He did a good job getting guys out."
Knowing that the guys behind you have your back makes a pitcher's job easier. The Saints were sharp in the field and aggressive, too. They made a number of close plays appear effortless.
Designated hitter Max Zdimal, a sophomore, elaborated on the Saints' approach to fielding.
"Defense is first and it's what we focus our practices around," Zdimal said.
Without a doubt, fielding a clean game is important. But in order to win, a team must score runs. Zdimal, in particular, played a big role in helping the Saints do that.
Zdimal went 2-for-4 with five RBIs, including a grand slam in the second inning. Hearing him emphasize the importance of defense was notable, considering the kind of day he had at the plate.
Zdimal added that he and his teammates work hard to stockpile runs early in the game.
"We always try to get ahead early and hit the ball hard," he said.
The Saints accomplished as much when they took an early lead over the Chargers on Friday. In the first and second innings the Saints built a 9-0 lead.
The Chargers struggled to erase the damage done by the Saints. Heading into the bottom of the seventh, it looked as if their efforts might all be for naught. Appearances can be deceiving, though. For McClintock, all hope was not lost.
With two outs and nobody on, the crowd had already begun packing up when Pedro Paredes stepped up to the plate for McClintock.
He hit a home run over the right field fence.
It wasn't enough to overcome the lopsided score, but Paredes' homer made a statement. He rejuvenated his team's energy, and the home run changed the atmosphere at Jim Lyons Stadium.
Fischer said he will take a cue from Paredes and the resolve the Chargers demonstrated in the last inning. The Saints are a relatively young team, Fischer explained, and they still have plenty of room to grow.
"We only have four seniors on the team, so at any given time we have five or six sophomores starting out there," he said. "We're a long ways away and we're still working at it. There's always room to get better."
The Saints' next game is Tuesday at Paradise Valley High School. +-