2A Baseball: St. Augustine hoping to host playoff game
April 23, 2019 by Andy Morales, AZPreps365
---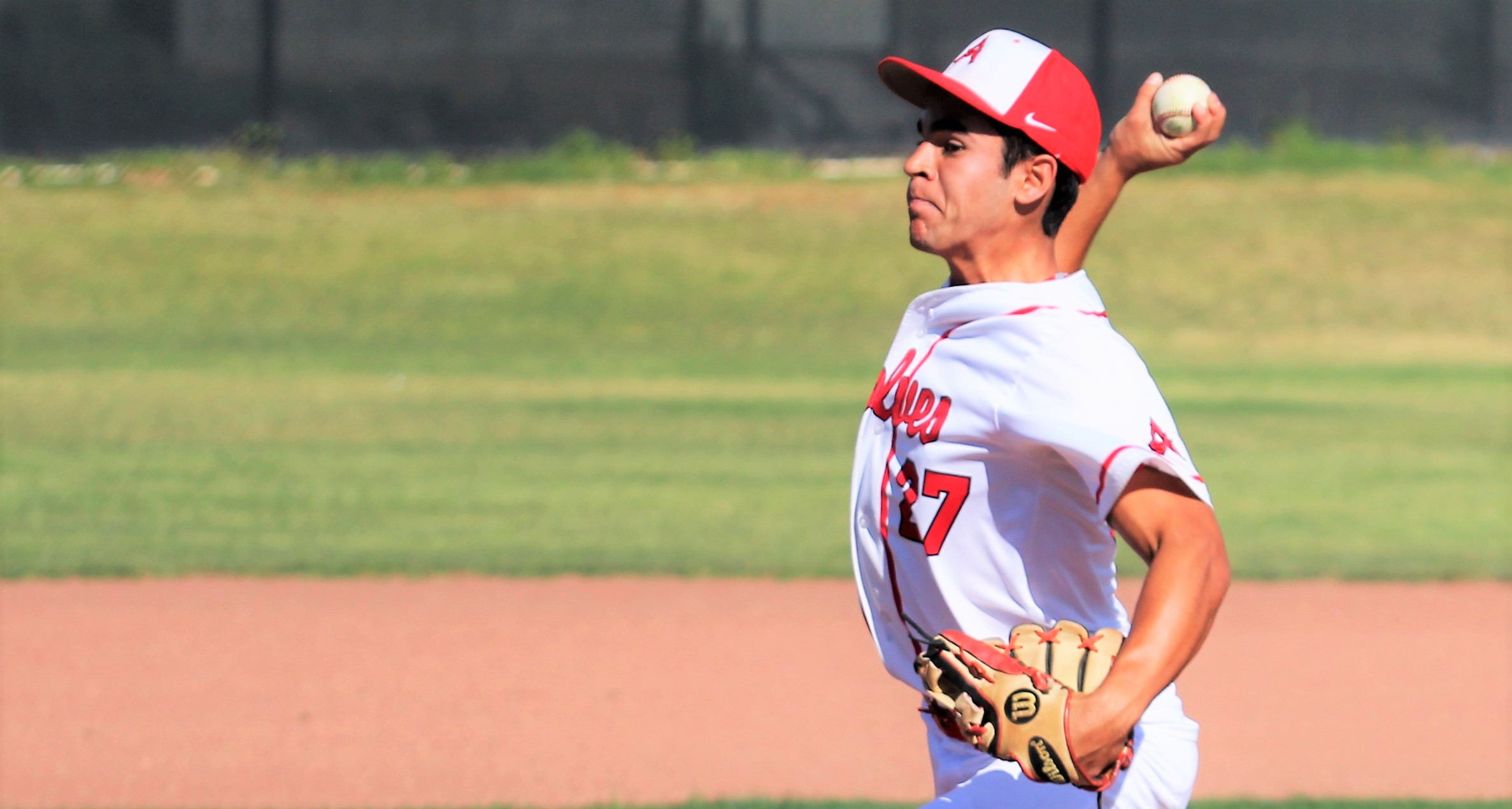 The 2A Conference Play-In Tournament is scheduled for next Tuesday, April 30 and the St. Augustine Wolves are hoping to host the first playoff game in program history. The Wolves were forced to play home games at various venues in the Tucson area in their first 14 years of existence until the school built a field on their campus last year, but the team ended that inaugural season ranked No. 35 and out of playoff contention. This year, St. Augustine is ranked No. 15 and playoff ready.
Teams ranked 9-16 will host teams ranked 17-24 in the various play-in tournaments with the eight winners joining the top eight teams in each conference to form the 16-team state brackets. The 1A Conference does not have a play-in tournament.
St. Augustine beat No. 26 Globe 9-1 on Monday, possibly ending the playoff hopes of the Tigers with only two games remaining on their schedule. In essence, Monday may have been the playoff game for the Tigers.
Christian Pavlovich got the start on senior night and Pavlovich made the most of it by striking out 10 batters in 3 2/3 innings of work. He gave up an unearned run in the top of the second to Coben Oddonetto, who was running for Seth Fane. Fane reached on a walk and Oddonetto was called in to run for the catcher and Oddonetto advanced to third base on an error and then scored on another error later in the inning.
Pavlovich, Justin Reynolds, AJ Valencia and Mario Mendoza took the mound for the Wolves and the four combined for 16 strikeouts while giving up three hits. John Denver recorded a double for the Tigers.
The Wolves scored all the runs the team needed in the bottom of the first after Francisco Martinez drew a leadoff walk and Valencia doubled him home. Pavlovich followed with a single and then Valencia scored on a balk.
The team added four runs in the second off of four walks and an error and three more in the third to close out the scoring. The Tigers went with six pitchers with Ben Thompson drawing the start. Denver, Seth Durbin, Trace Hill, Jace O'Connor and Michael Marquez also saw action.
St. Augustine is now 13-4 in power-ranking games with a game at No. 43 Santa Rita (0-13) scheduled for Tuesday. Globe (6-10) hosts No. 29 San Carlos (5-9) on the same night and No. 37 Desert Christian (3-11) on Wednesday.