1A softball championship: No. 1 seed Ray defeats familiar foe
May 6, 2019 by Jose Garcia, AZPreps365
---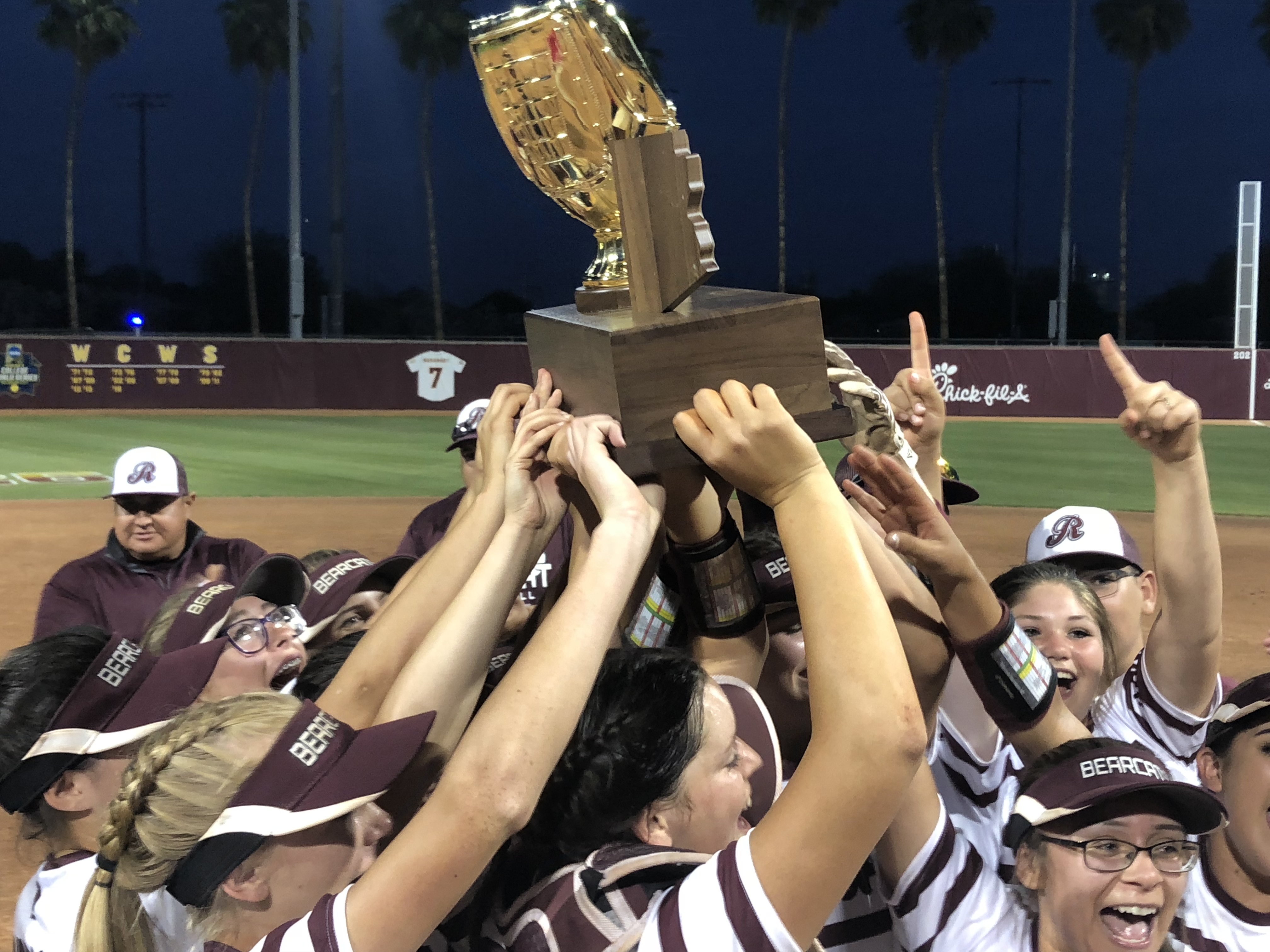 To no one's surprise in the 1A, No. 1 seed Ray and No. 3 Superior got reacquainted in the biggest game of the season.
The two softball programs met in the 1A final two years and did so again Monday. It was their third meeting this season.
There's a lot of history and mutual respect between the two programs, but Ray got to take home bragging rights and another championship trophy after defeating its region rival 7-4 at Arizona State's Farrington Stadium.
"Superior is 20 miles away from us," Ray's first-year coach Rene Pacheco said. "Hayden has always been our rival, but with Superior being so close as well, the three schools love to play each other.
"We know that (Superior) is good. I have a ton of respect for (Superior) coach (Al) Lopez. He's a personal friend of mine, and he's from Hayden."
Ray (19-10) was battle tested after playing a tough schedule this season in which it only lost once to a 1A team this season.
Guess which 1A team it lost to? But Ray avenged that loss Monday.
The teams gave their loyal followings exactly what they were expecting, a tough and close battle. Some clutch two-out hits by both teams highlighted the late innings of the game.
After its first and only 1-2-3 inning of Ray, Superior, trailing 4-2, scored twice in the top of the fifth to tie it thanks to an error and an RBI single by Marissa Estatico.
(Superior)
But Ray answered immediately in the bottom of the frame with a leadoff double by the team's leadoff batter, Amee Kenyon (3 for 4). Danielle Barajas followed with an RBI single down the line in shallow right field.
Ray added two insurance runs in the sixth after an RBI single down the left line by Julie Meza (2 for 4) and RBI triple by Kenyon. Superior (15-5) went up 2-0 after its first at bats, but Ray responded in the bottom of the first with three runs.
Ray's five seniors, Destiny Gonzales, Kenyon, Tara Lorona, Meza and Daniella Hinojos, finished their careers with three state championship victories. They lost last year in the state semifinals to Bagdad, but they avenged that loss in this year's state quarterfinals.
"We wanted nothing more than take it our senior year," said the team's three-year starting catcher, Lorona.
Lorona threw out a runner at first in the fourth inning and tagged out a runner at home in the third after a throw from the left fielder, Gonzales.
This was Pacheco's first season as the team's softball coach. He's been associated with the school for about 27 seasons, mostly as its baseball coach, with his last season being in the 2015. But he returned this season partly because of Lorona's dad, Rick, who was his mentor.
Rick passed away in 2005.
"I felt I wanted to do something for (Tara's) dad," Pacheco said. "My first coaching job was with him at Ray as an assistant.
"I loved (this season). I'm a math teacher, and these girls work extremely hard for me in the classroom. So I knew they were going to do the same on the field."