Brophy Broncos outlast Basha Bears 21-6
October 25, 2019 by Andrew Anton, Arizona State University
---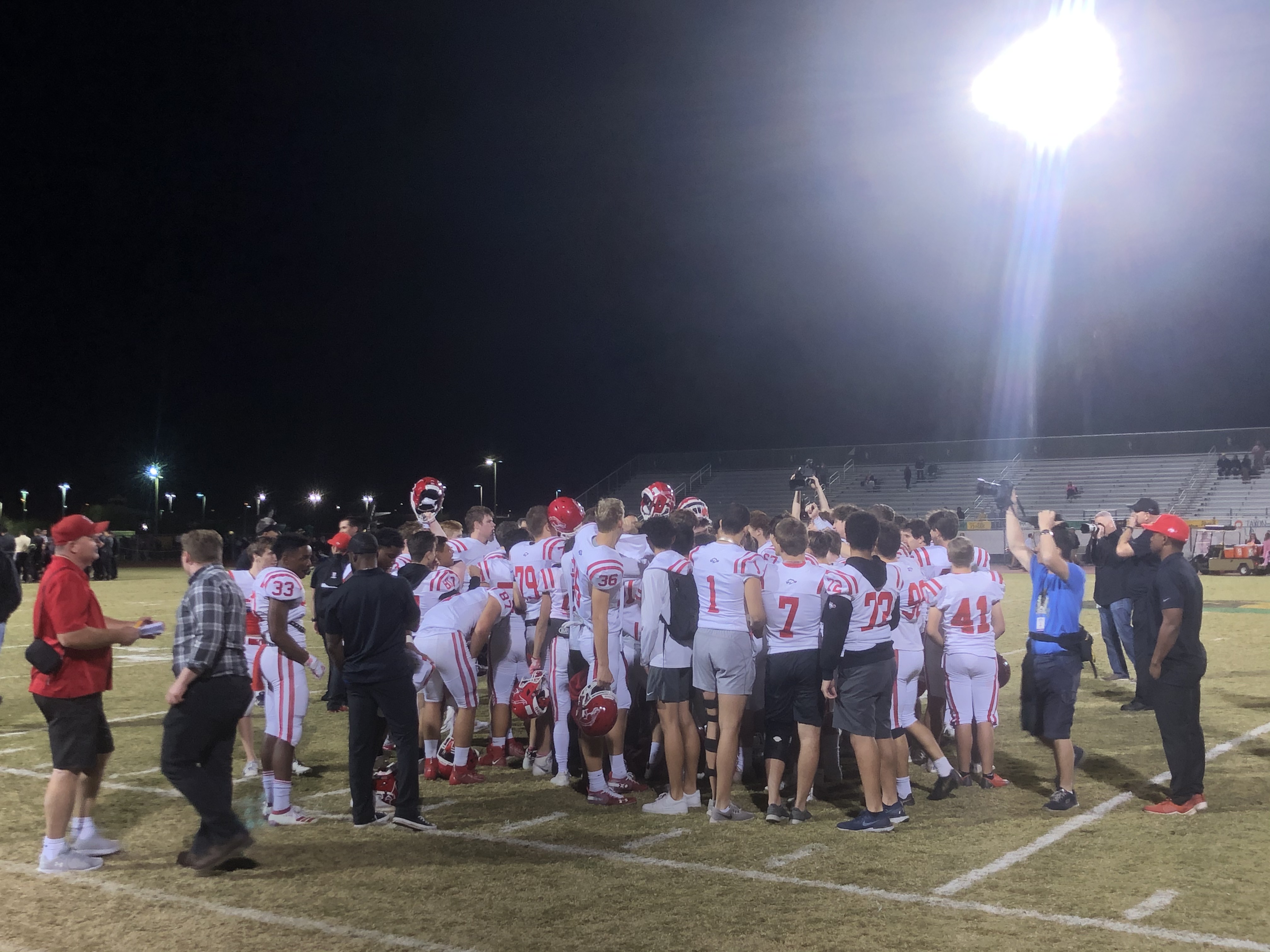 The Brophy Broncos, led by their stellar defense, outlasted the Basha Bears by a 21-6 margin. They finished their season 8-2 and look to continue their momentum in the postseason.
After allowing a quick touchdown on their first drive, the Broncos' defense did not allow a single point the rest of the game. The defense forced two interceptions and two fumbles and made some clutch plays in the fourth quarter.
With about five minutes left in the fourth quarter, the Broncos made a goal-line stand at the 4-yard-line that helped seal the game. However, after a quick three-and-out for Brophy, Basha was out again on offense with just over three minutes remaining. Senior linebacker Bryce Michael's interception solidified the victory for the Broncos.
"We didn't exactly play smart, we had a lot of penalties, but we stuck together on that fourth down drive when we really needed it." said Michael.
The Broncos' offense struggled to pass the ball throughout the game, so they leaned heavily on their defense and running game for this victory. Senior running back Andre Eden ran for two touchdowns, including a 54-yard touchdown to cap off the victory. He had open gaps all night from his veteran offensive line, led by USC commit Andrew Milek and senior Owen Reinhart.
"We had a rough first half but we got it together and came out and executed," said Eden. "I saw my blocks and the rest is history."
The game was really a game of two halves. The Broncos came out on their first possession of the second half and had a long touchdown drive that lasted more than half of the third quarter. They controlled the pace of the game with their offensive line and running game.
The offensive line was constantly opening up gaps for their running back. This was a huge upgrade from the first half of the game, when the Broncos were struggling just to get the ball upfield.
"Adversity had hit us and things could go one of two ways," said Jewell. "We could fold or we could get together as teammates and brothers and come out and win this thing in the second half. We put them in some tough spots defensively, but our offensive line took over the game."
The Broncos are still awaiting their opponent but are determined for a long postseason run. After the game, the team was huddled up and head coach Jason Jewell was pumping up his team and telling them they were state championship bound.
In Jewell's first season, this team has gotten their most wins in recent memory. The defense did not allow more than 14 points in their eight wins and only allowed an average of 5.25 points in those games.
There was unexpected success this season following the addition of a new coach, but the team surpassed regular-season expectations and now look forward to continuing its success in the playoffs.
"We have to see who we play but at the same time, 8-2, I don't think anyone expected us to be 8-2 at this point in time and I'm just ecstatic," said Jewell.