Knights Poised for a State Run in Men's Soccer
November 27, 2019 by Mike Paasch, Gilbert Christian High School
---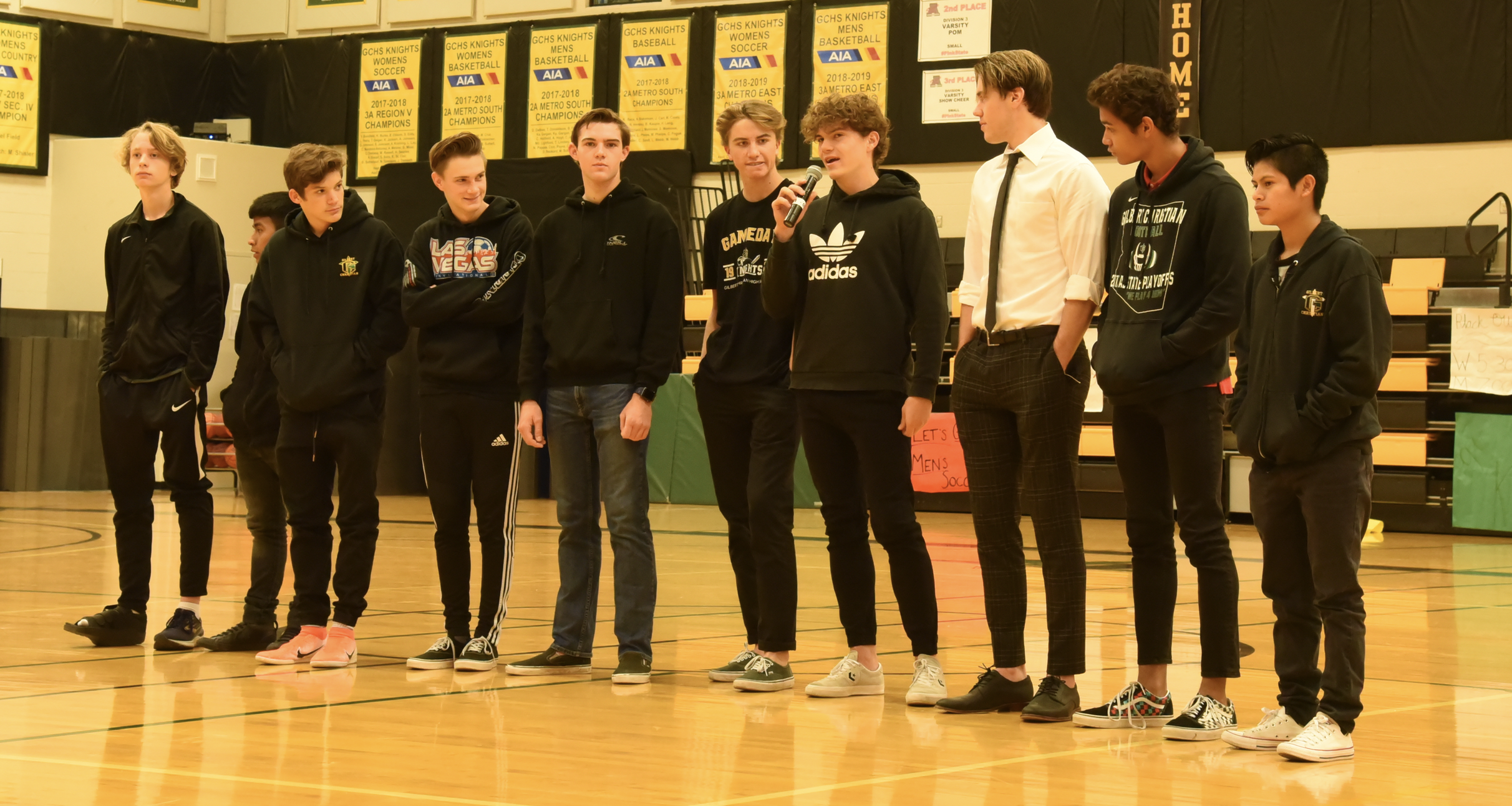 By Kira McWilliams, Sports Reporter, Gilbert Christian High School
Gilbert, AZ, Gilbert Christian High School.
Brody Curtner, the only junior caption on the soccer team, is very excited for this season. One of his main goals for the team is to not lose more than once during the regular season, and any tournaments they play. Brody's advice for his team and younger peers is to take every game one at a time so they don't get ahead of themselves. His personal goal is to get more assists and goals than last year. He will join other captains Miles Kruse and Connor Wiejaczka as attackers, and to assist each other as much as possible.
His spiritual goal he made for himself is to know how to give God the glory, whether they win or lose. Brody finished it out by saying "I'm excited to be able to lead the team as a junior and give instruction to the younger kids. Next year will be exciting as a team but this year is the focus". Connor is very ready to get the season into action already. His goal this year is to win state and improve the overall program for the future. He wants the team to develop a good skillful team as well as a Godly team. Connor's goal for himself is to benefit the team all around, play wherever they need him, and put in as much work and dedication as he can. Connor says this year the team has really been focusing on putting God first, and they know everything they do is through God and all the glory they receive goes to God. His advice to the younger players on his team was to always be a threat to the other team. This has been his mindset throughout all his years playing soccer. "Our whole team is incredibly close and we all love this team and our chemistry is much better than any other team I have played for".
The Knights look to be a threat on any field this year.
Student News: @goodknightgchs