Boys Hoops: St. Augustine moves to 14-1; Thomas Reyna breaks 1,000 career points
December 17, 2019 by Andy Morales, AZPreps365
---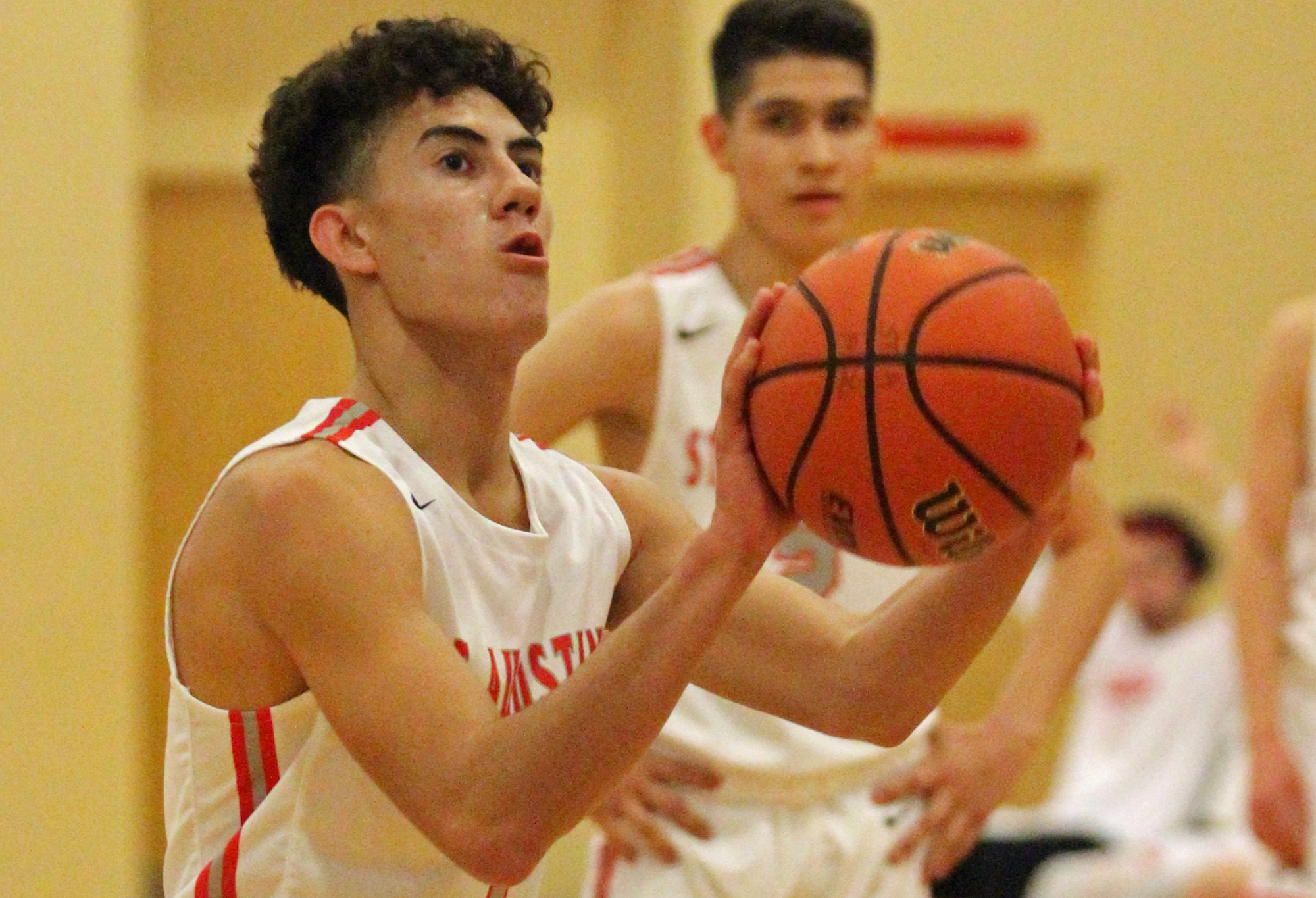 St. Augustine junior Thomas Reyna scored 33 points to help lead St. Augustine past San Carlos 78-65 Tuesday night at home. In doing so, Reyna broke 1,000 career points and the Wolves moved to 14-1 on the year, 5-0 in power-ranking games and 4-0 in the 2A South Region. The Braves fell to 4-7 on the year and 2-2 in the region.
Reyna's older brother, Andrew Reyna, graduated in 2018 from St. Augustine with 1,948 career points, good enough for ninth on the all-time list for Southern Arizona. Former Santa Rita standout Terrell Stoglin graduated in 2010 with 2,901 career points. That mark is the high point for Southern Arizona and fourth for the state with former Globe standout Robert Burries at the top of that list with 3,387 career points.
San Carlos controlled the game early and led 23-16 in the early stages of the second quarter but a 16-6 run by the Wolves to end the first half put St. Augustine up 44-36 and the team eventually built a 72-52 lead with 5:21 left in the game. The Braves made one final push but Reyna scored with 11.8 seconds left for the 78-65 final.
Sophomore Cameron Mull and Sr. Eliah Victor led the Braves with 16 points each and Fr. John Mull added eight.
San Carlos won the Division IV state championship in 2016 under longtime head coach Terry Antonio. Antonio picked up his 200th career win with the Braves in 2017 but the team struggled with only seven wins last year.
Michael Reyna has 118 wins with Wolves since he took over in 2013 and he is working on his fifth straight winning season. Besides the 33 points against San Carlos by Thomas Reyna, Jr. Luis Trevizo scored 25 and So. Daniel Campa added nine.
The Wolves are taking a bit of a break and will host Cicero Prep (4-5) on Jan. 4 and San Carlos will travel to Miami (6-5) in a region game on Thursday night.
St. Augustine started out 15-1 in 2016.
Carl Hayden standout Terrence Green broke 1,000 career points on Dec. 10