Knights Join the Elite 8
February 25, 2020 by Mike Paasch, Gilbert Christian High School
---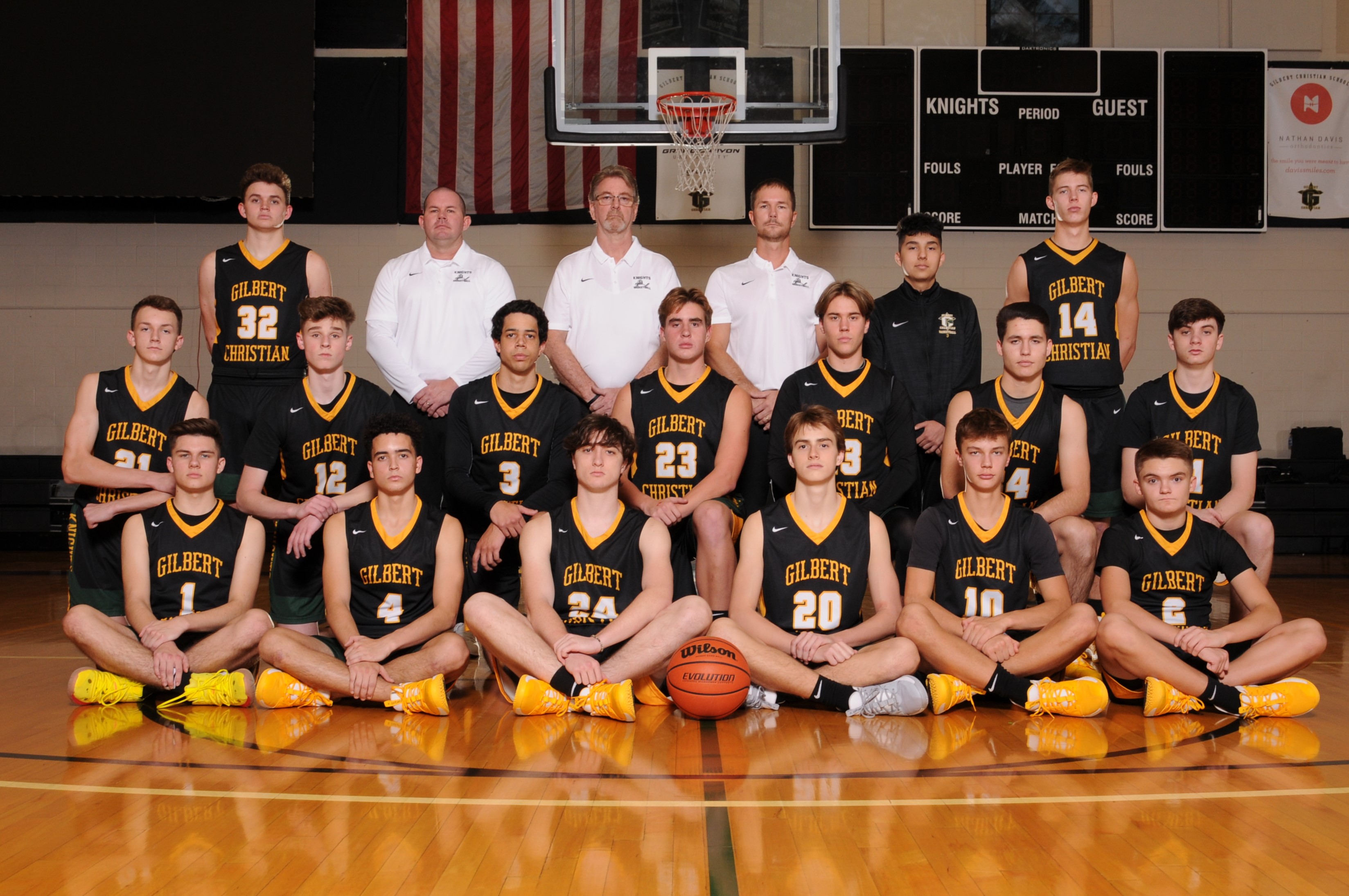 Gilbert Christian notched a huge win against the storied Chinle Wildcats at Mesquite High School last Saturday night. (Netflix has a mini-series about Chinle's team called "Basketball or Nothing.") The Knights set their sights on the 7 remaining best teams in the state.
Today, February 25, the Knights take on the #2 Valley Christian Trojans at the Toyota Center in Prescott, Arizona. Valley Christian tries to defend their championship from last year. According to Gilbert Christian senior Travis Lindsay, "If we can shut down their 2 main scorers, we can beat them! I think it could be very close." He continued, "We will be a good matchup with them."
Senior Travis Lindsay ready to take on Valley Christian.
Coach Kurt Keener said, "They (Valley Christian) will be a real challenge for us! If we want to be the champions, we have to dethrone the reigning champs!"
Senior Trey Donaldson lays one in for the Knights, as GCHS students look on.
About 85 students will fill 2 fan buses headed for Prescott to make some noise for their Knights! "It's win or go home!" said Nigel Stanbury. "I'm hyped!" quipped Bela Williamson. This summed up the mental attitude of the Gilbert Christian Knights today.
Junior Scorer Aiden Hoyt will add to Gilbert Christian's scoring machine.