Aztecs volleyball team seeks improvement following loss
March 5, 2020 by Anya Rogers, Arizona State University
---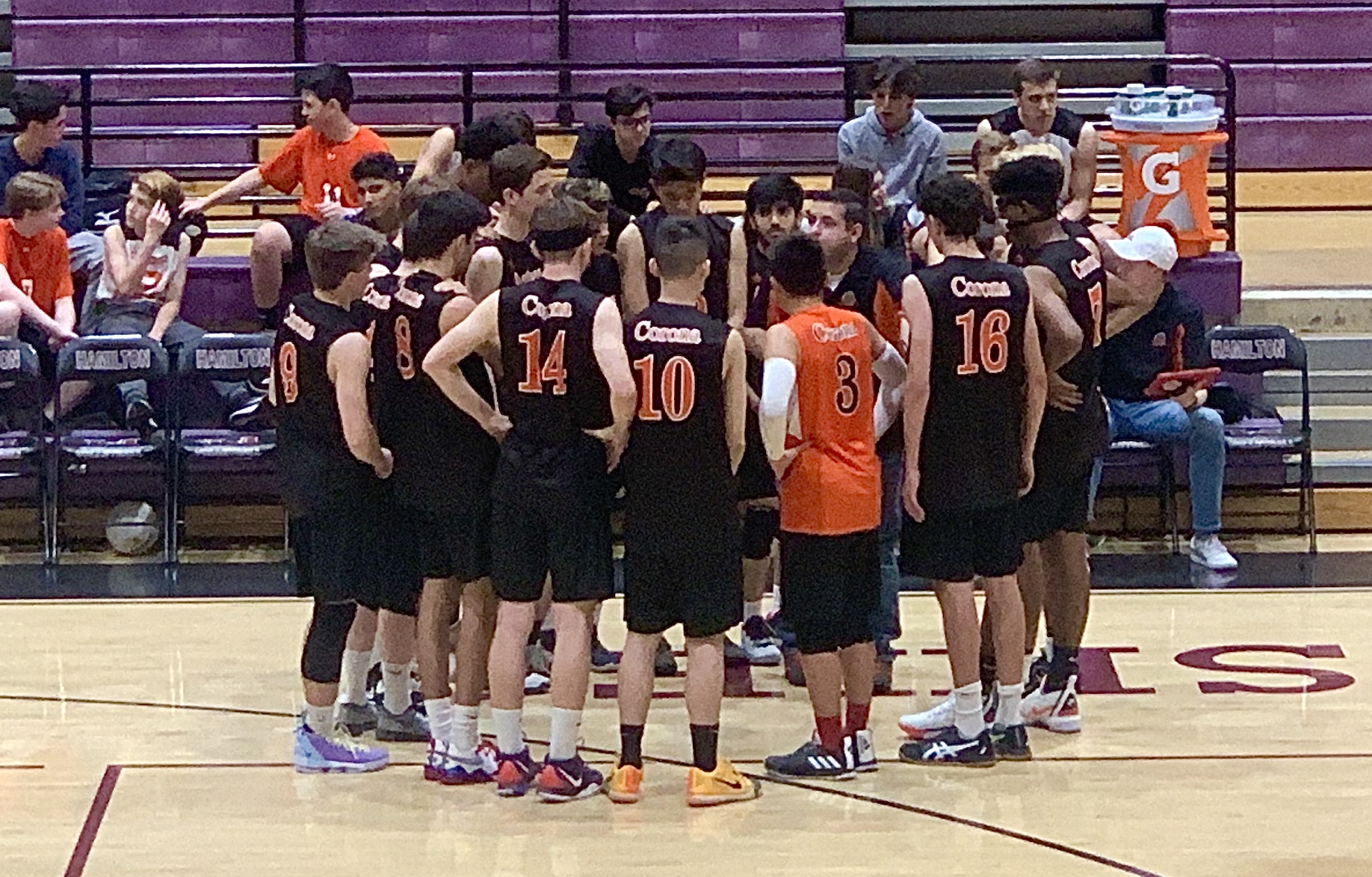 CHANDLER, Ariz. -- The Corona Aztecs took a 3-0 loss to the Hamilton Huskies on Thursday night at Hamilton High School.
However, it's not the loss they are focused on, but their improvement as a team.
"It's the new mistakes," said coach Geoffrey Horewitch, "just so we can continue to correct them overall."
After playing the Huskies, the Aztecs strive to improve their hitting as well as their communication and energy, on and off the court.
"We just need to be, overall, mentally thinking better," said Jon Seddon, a freshman hitter, "moving on from every point and getting ready for the next step."
The Huskies struggled with a lot of missed serves but remained consistent with their hitting and on-the-net plays.
"A weakness was getting that first pass up off the serve," said Micah Reaban, an outside hitter for Corona.
However, the Aztecs showed some of their strengths as well and stayed close behind the Huskies throughout.
"We did so much better with defense and blocking," said Horewitch.
As a team, more than 10 kills were made throughout the match, with Sebastian Burgos, a 6-foot-2 middle blocker making more than five blocks alone.
"Every touch, every rep, it's the process," said Reaban.
In the third set, the Aztecs caught up with five serves in a row by Reaban, tying the set 22-22 with a close loss of 25-23.
"It was more of a rollercoaster," said Horewitch.
Seddon believes they played well as a team, but could always perform better.
"At times we played really well and other times we were very hesitant," said Horewitch, "just because we're still learning and getting used to the varsity game."
The Aztecs will play next in the Wolf Howl Invitational on Friday at Chandler High School.
"For our next match," said Horewitch, "I just want us to continue to trust the process of getting better."