Sienna Gonzales scored a hat-trick to lead Salpointe past Canyon del Oro
February 4, 2021 by Andy Morales, AZPreps365
---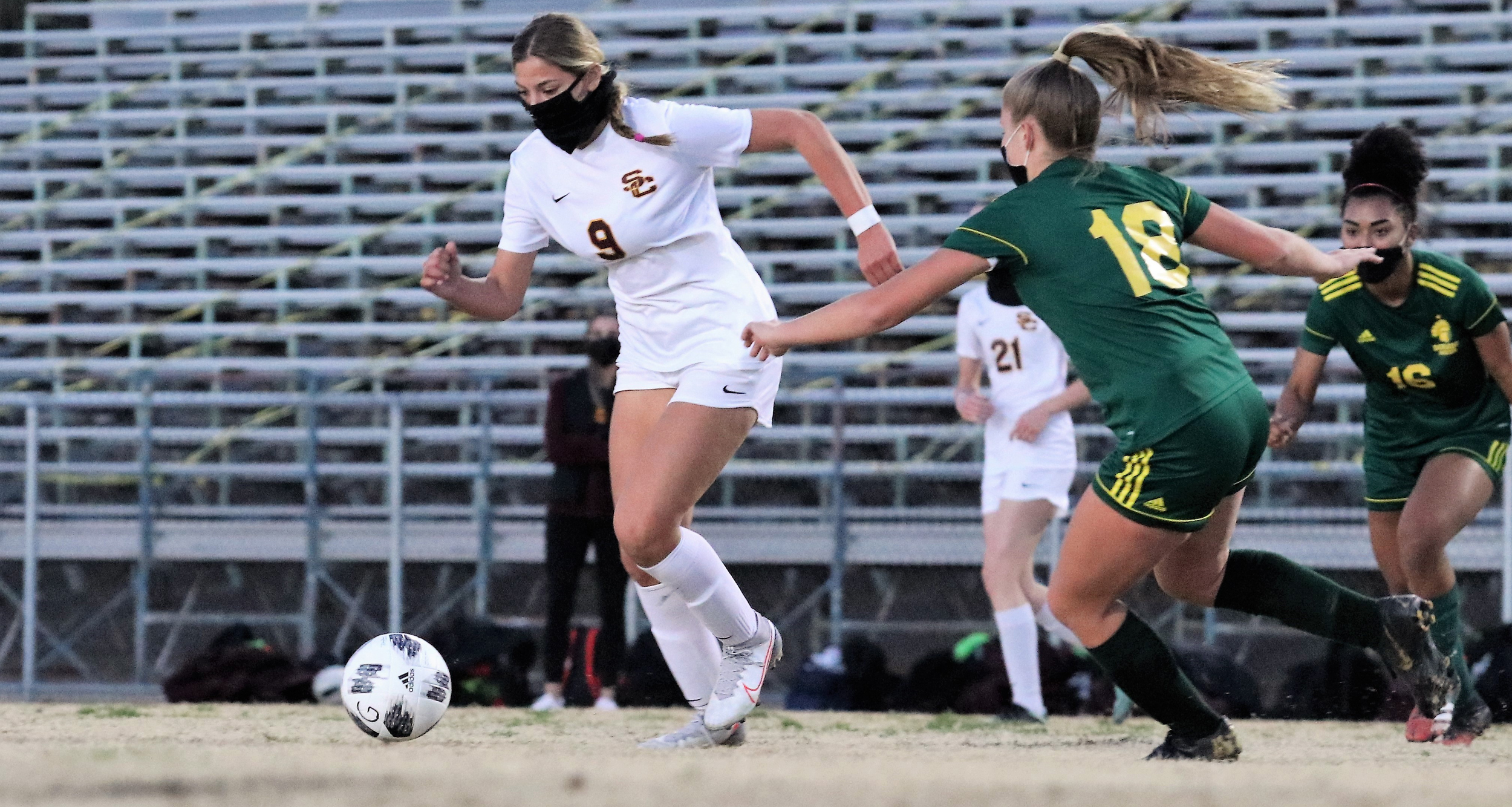 Salpointe standout Sienna Gonzales paced Salpointe to an 8-0 win at Canyon del Oro Thursday night, giving the Lancers an early 1-0 record. Gonzales recorded a hat-trick on the night and Anissa Fernandez found the net twice. Trinity Morales also scored twice and she picked up two assists along the way.
Paris Mikinski got the Lancers going with a goal in the 17th minute and then a flurry of shots followed and the Lancers went into the half with a 5-0 lead and three more goals over the next twenty minutes brought the mercy rule into play and the match was ended at the 60th minute mark.
The Dorados evened their record out to 1-1 after the starting the week out with a 6-0 win over Tanque Verde (0-2) on Monday. Long-time youth club coach, and Canyon del Oro assistant, William Brock is beginning his first year as the head coach of the Dorados and he inherits a team with only three seniors and four juniors listed on the roster. It's a very young squad with junior Jamie Black leading the team with three goals.
By contrast, the Lancers lost five players to graduation but the team is loaded with returning talent with plenty of playoff and championship experience. Gonzales and Fernandez were freshmen on the 2018 championship team and 10 remain from the 2019 championship season. The Lancers lost to eventual state champion Flagstaff in PK's in the semifinal round last year and 16 members return from that experience.
Kelly Pierce is in her fourth year with the Lancers and she picked up her 75th victory including 23 wins in a previous stint at Mountain View Marana.
Flagstaff beat Catalina Foothills in PKs to win the 4A state championship last year but the Falcons are now in the 5A Conference. Prescott was the top seed last year and the Badgers lost to Catalina Foothills in the semifinal round.
Prescott is 4-0 this winter and that includes a victory over Flagstaff. Arcadia was the 2-seed last year but the Titans have been moved up to 5A. Mingus Union was the 5-seed last year but the program was dropped this year due to low numbers.
There will be no play-in tournament this year for 4A to 6A but the region champions in the 4A Conference will earn an automatic playoff berth.
Salpointe will host Marana (1-1) on Monday and Canyon del Oro travels to Sahuaro (1-0) on the same night. The Cougars were the 6-seed last year and the team took Flagstaff to limit with a 5-4 loss in PKs in the quarterfinal round.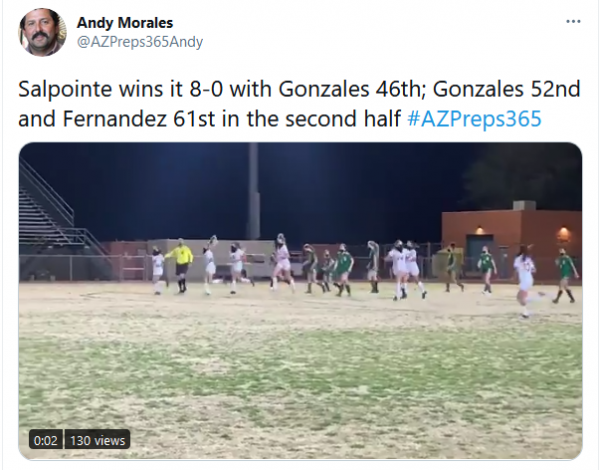 https://twitter.com/AZPreps365Andy/status/1357523151316393986
SCORING SUMMARY
Paris Mikinski 17th
Sienna Gonzales 19th
Trinity Morales 21st
Corner from Morales to Anissa Fernandez 26th
Morales 30th
Gonzales 46th
Gonzales 52nd
Corner header from Morales to Fernandez 61st