Jenni of all trades
February 16, 2021 by Hannah Bronkema, Arizona State University
---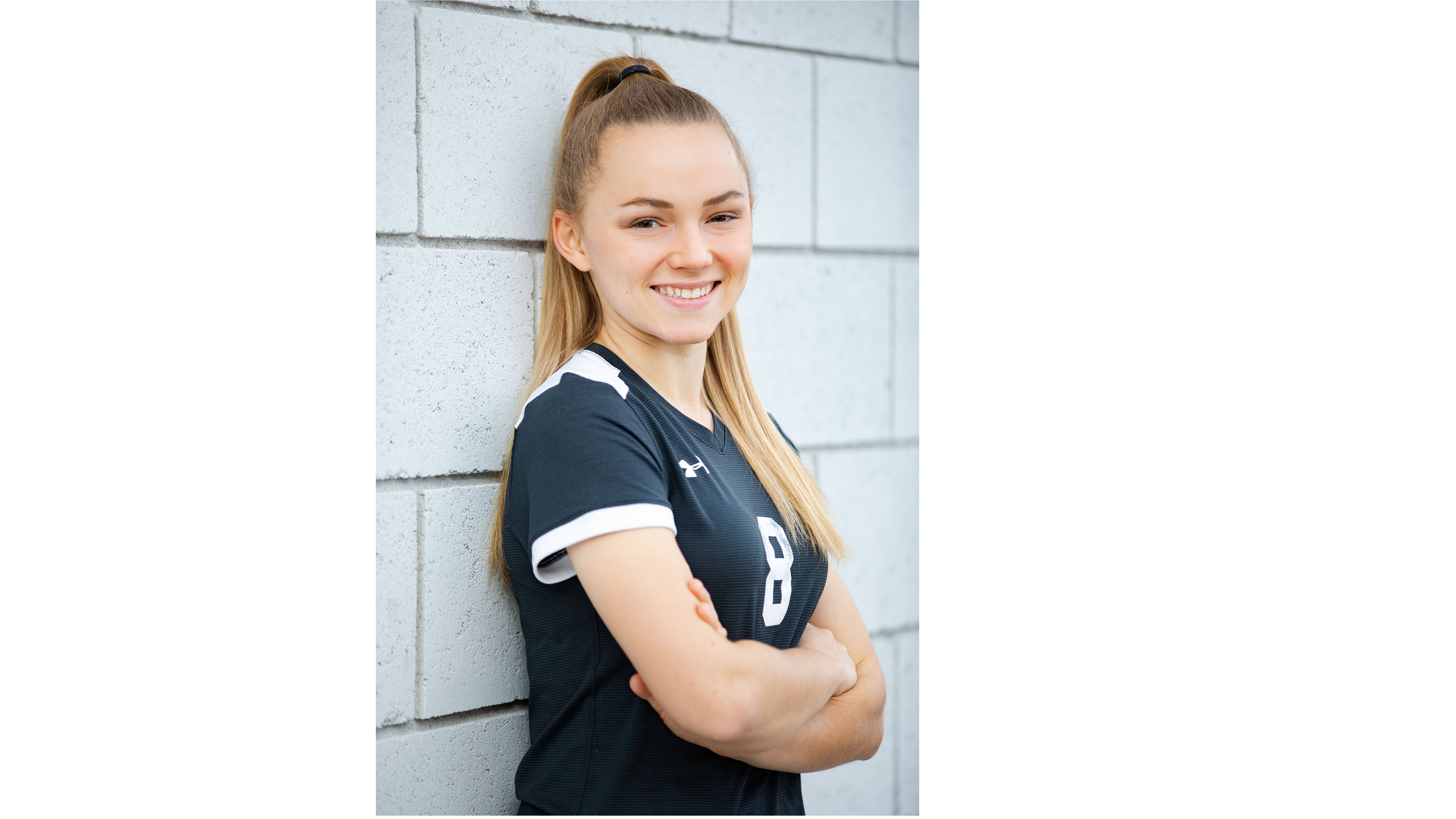 Hannah Bronkema is an ASU Cronkite School of Journalism student assigned to cover AZ College Preparatory for AZPreps365.com
There's nothing Jenni McMahon can't do once she puts her mind to it. The proof lies in her accomplishments at AZ College Preparatory.
On a typical day, the senior wakes up at 5:30 a.m. and gets ready for track practice from 6 a.m.- 7:15 a.m. after which she attends school until 2:30 p.m. and transitions back into her role of athlete. She attends both school soccer practice and club soccer practice in the afternoon. After a full day, McMahon arrives home with enough time to shower, eat and begin homework at 7:30 p.m.
"Time management is something Jenni had to learn early on. She had to learn how to take advantage of every fifteen-minute block," her mother Diane said.
She became a natural leader by example.
On the field, the seasoned vet used to be a holding midfield player where she recovered balls and did the dirty work for the team. Now, McMahon has taken on the role of attacking midfielder where she drives and pushes the team forward.
"That's one of my favorite things about Jenni, how hard she works. It's kind of a cliché, you know, but that's the kind of player coaches love to coach- the one's that work hard," coach Hector Rivera said.
McMahon said soccer has taught her how to be a better person and a better friend with ACP becoming a family outside of her own.
"I haven't always been the most technical person on the field or the fastest person or the person who scores the most, but something that I've always been is supportive of everyone else," McMahon said.
Off the field, McMahon splits her time between girl scouts, the chief science officer's program, national honors society, science national honors society, science club and volunteer hours at a hospital through a summer "volunteen" program at Dignity Health.
"I am very driven. I always want to be the best and want to accomplish as much as I can. I'll put in the work to get to where I want to be," McMahon said.
The challenge of balancing four practices a week, learning to do homework in the car and making time for family and friends has allowed McMahon to accept her personal flaws as well as conquering the art of saying no through a slogan coined by Rivera. "No pasa nada" meaning don't worry about it.
McMahon's mother said Jenni has learned to choose her challenges and now makes conscious decisions towards her own goals.
McMahon's goals after graduation include going into the medical field, earning an undergrad in nutritional sciences while also following a pre-med track- a decision shaped by her love of science.
"I know I want to go into medicine, I know I want to use nutrition a lot because food as medicine is important. I just don't want to box my opportunities in," McMahon said.
Her school of choice remains undecided although she has been accepted by every university she wants to attend. She will make a final decision by March.