Horizon Honors excited for upcoming season
February 16, 2021 by Grant Greabell, Arizona State University
---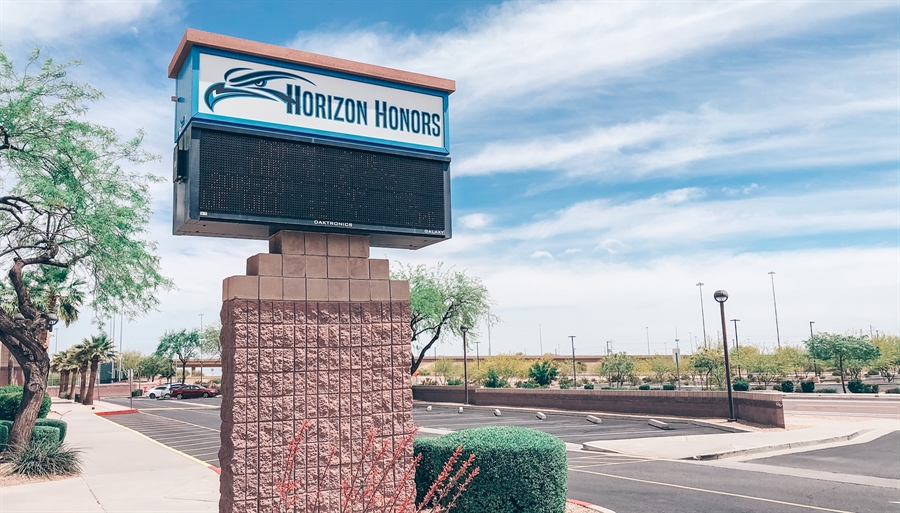 Grant Greabell is an ASU Cronkite School of Journalism student assigned to cover Horizon Honors for AZPreps365.com.
After a fall season Horizon Honors wishes it could have back, the Eagles look to bounce back this spring.
"I don't think we did so well. We won a couple games and lost a couple games," said freshman Reece Burrus. "I think we can do better."
Horizon Honors participates in two different games a season - "League of Legends" on Tuesdays and "Rocket League" on Thursdays.
All the Eagles games are played through a website called PlayVS, which is a platform that operates esports and allows high school teams to form leagues to play against each other. PlayVS also supports "FIFA," "SMITE," and "Madden NFL."
The Eagles are hoping to make the playoffs for the first time since the fall season of 2019, when they made it into the "League of Legends" postseason. The spring season last year was shortened due to COVID-19 and a few key players graduated after that, leaving Horizon Honors with a young team this year.
"Some kids who joined the team have never played 'League of Legends' before," said esports coordinator Mike Wanstreet. "'Rocket League' is very easy to sit down and play. 'League of Legends' is a whole different animal."
The preseason started Monday and the regular season begins on March 1. With a "steep learning curve" in a game like "League of Legends," experience is key for a young Horizon Honors team.
"When we first started players weren't allowed to play both. That kind of puts us in a bind because we only have nine players," said Wanstreet. "We are trying to get more players interested in it but with this past year and the pandemic, it's been kind of tough."
Students can compete in both games which allows a player like Burrus to compete Tuesdays and Thursdays. That rule change has been beneficial to a small team like Horizon Honors.
Although COVID-19 has made it harder for the Eagles to find new players, it has not derailed their ability to compete, unlike some other sports. All games take place online. Because of the pandemic, players can compete at home, something that was previously against the rules.
"At home it doesn't really make a difference because it's the same, it's online gaming so you have all the equipment needed," said freshman Rithikvin Michael.
The Eagles are eager and confident. They believe they can learn from the fall and make the playoffs.