It's Beach Volleyball Season
March 22, 2021 by Andy Morales, AZPreps365
---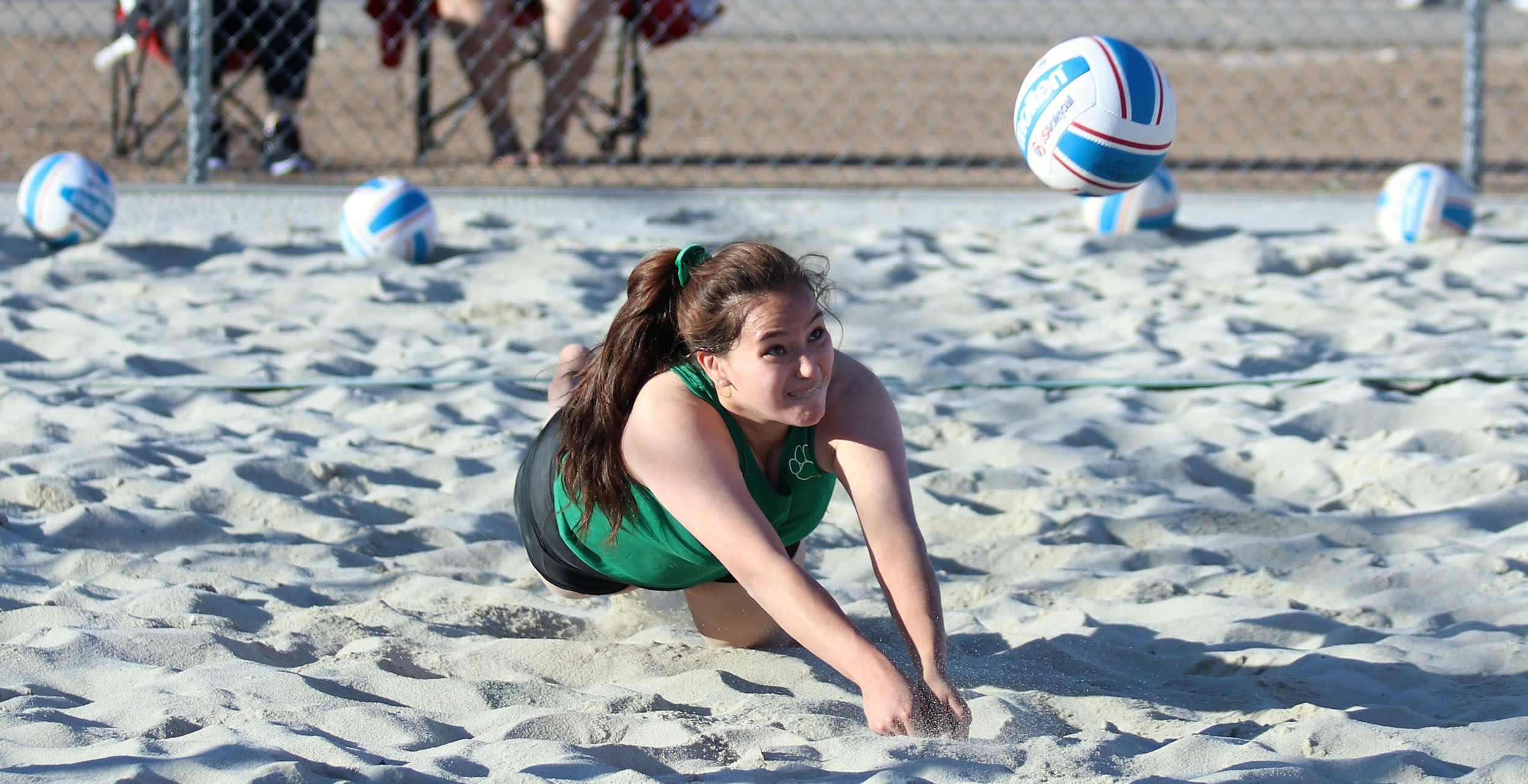 The days are slowly getting longer and the morning chill is starting to fade. That means the beaches are open. The high school beach volleyball season started last Wednesday in Arizona and the beaches will stay open until May 20, if we are lucky.
If you recall, the beach volleyball season was cut short last year sometime during the second week of March due to a directive from the Governor's office stemming from COVID concerns. High school beach volleyball in the United States began in the state of Arizona with the first competition taking place in 2012, with pairs competition following in 2018, and that run was put to an end last March like a ball touching the sand at the net.
Arizona started out with only a handful of teams in 2012 with only five teams earning a spot in the state playoffs. Xavier won the first four state champions in those early days and the program's dominance continued in 2016 in Division I play when the number of teams competing increased to the point where the sport required two divisions of competition.
67 teams competed in 2019, and several more were ready to take to the beach last year, but they never really had a chance. Mountain View Marana, for instance, had a complete roster of players ready for its inaugural season, including four seniors, but the Mountain Lions never got to even put their toes in the sand. This year? There are 40 teams in D-I and 37 in D-II.
There are six sections competing in D-I which means six programs will earn an automatic berth to the state playoffs with the remaining 10 teams coming from power rankings. There are seven sections in D-II with nine at-large berths available for the playoffs. The first round of the state playoffs are slated for May 3 with pairs set to open on May 18 (D-II) or May 19 (D-I).
https://twitter.com/AZPreps365Andy/status/1374172082938912768
The explosion of teams competing in beach volleyball requires an investment in either renting facilities or building them like the Amphitheater School District did in 2018 when the district built three sets of facilities for each of its high schools, Amphitheater, Canyon del Oro and Ironwood Ridge. We aren't talking the kind of sand one might find in a wash or in a bag from a large box store, the courts are filled with professional-quality materials, the kind one would find at the Olympics or at the University of Arizona. Several millions of dollars spent.
Two of those teams met on Monday with D-I Ironwood Ridge (1-0) traveling to D-II Amphitheater (0-1). The Nighthawks came away with a 5-0 sweep over the Panthers but seeing the athletes of Amphitheater compete and grow in the sport is also somewhat of a victory for those who follow the sport.
Ironwood Ridge is a powerhouse program in both indoors and beach volleyball and the Nighthawks displayed some of that talent in the win at Amphitheater but the Panthers have developing talent under the tutelage of head coach Adam Welch and former Panther standout Samantha Reynolds (2009). Ironwood Ridge is guided by head coach Bill Lang and former Nighthawk standout Aunesty Jantz (2015) serves as his assistant along with Jerry Azares.
Ironwood Ridge 5, Amphitheater 0
1: Lauren Barberii/Sophia Gomez over Natalie Sandoval/Arianna Alonso 2-0 (21-9, 21-3)
2: Jaedyn Azares/Gabrielle Suarez over Desirae Vigil/Desirae Mangum 2-0 (21-10, 21-7)
3: Allison Birtcil/Sydni Soloway over Alaijah Smith/Shanise Bustamante 2-0 (21-5, 21-7)
4: Daniella Alameda/Melanie Merrill over Aurora Baldenegro/Danielle Tuakalau 2-0 (21-6, 21-6)
5: Jasmine Lord/Jacey Olsen over Kenya Beckwith/Ahyoka Hornbuckle 2-0 (21-3, 21-6)
The Panthers will host Mountain View Marana (0-0) Wednesday and Ironwood Ridge will host a very important double-header with Xavier (1-0) and Canyon del Oro (0-0) paying a visit on the same night.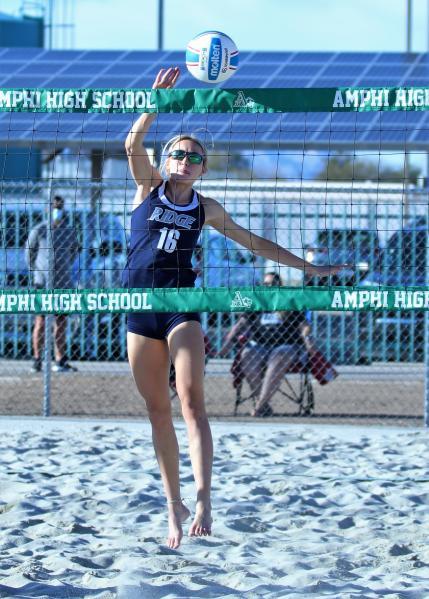 Gabrielle Suarez (Andy Morales/AZPreps365)