Three conferences for boys volleyball this year
March 24, 2021 by Andy Morales, AZPreps365
---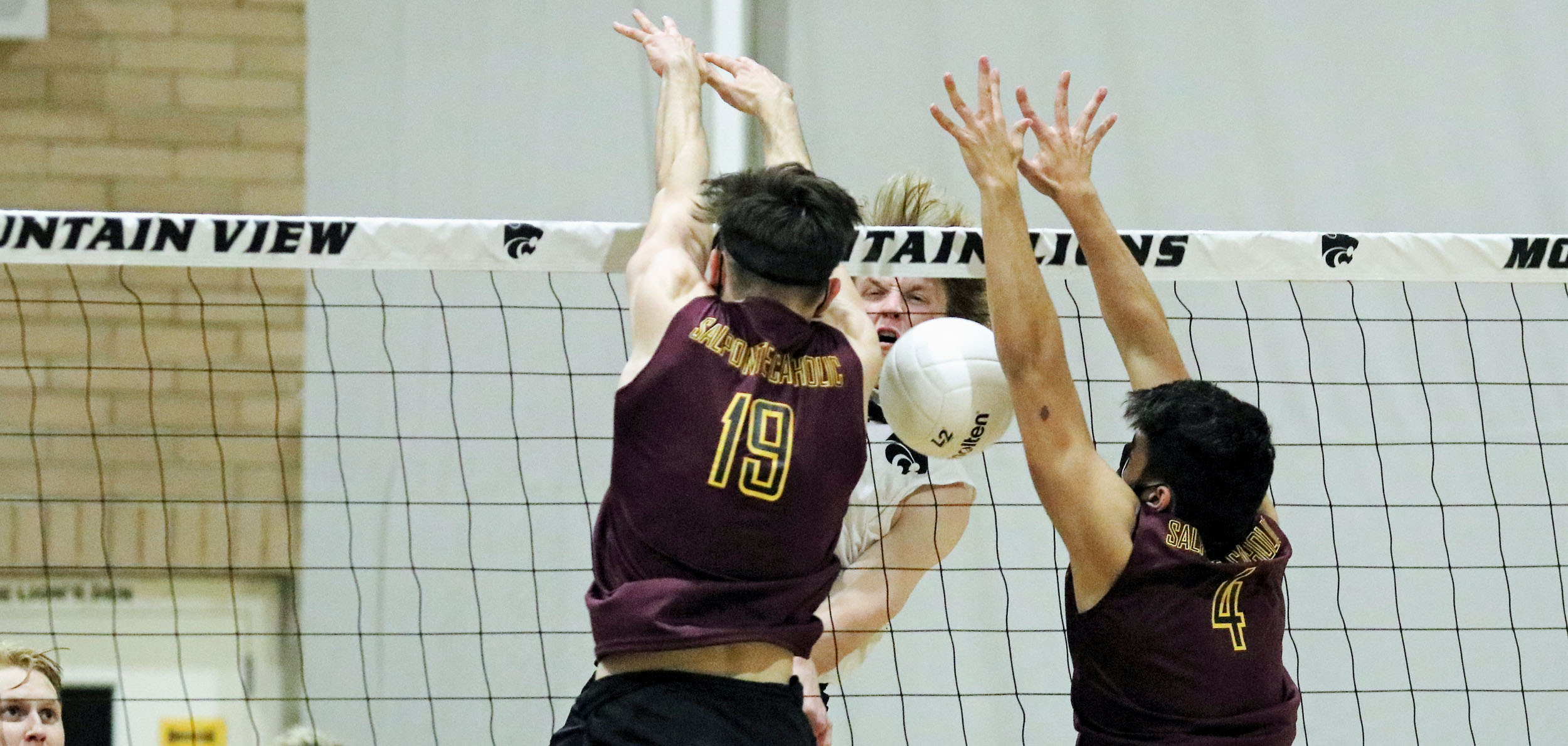 A lot has changed since the early days of boys volleyball in Arizona when all the teams were thrown into one combined classification and competition stayed that way from 1995 to 2005. Current Ironwood Ridge girls and beach volleyball coach Bill Lang was part of a group of boys in the early 90's who started the sport of boys volleyball going by petitioning the AIA to allow them to play and the sport has grown to the point where it now requires three conferences for the first time.
There are 101 programs playing this spring and that's 10 more than 2019 when the last full season of the sport was completed. 62 of those teams were placed in the 5A Conference that year and that caused a difficult situation for teams on the outside looking in on the 16-team playoff bracket despite having a great season.
This year, there will be 31 teams in the 6A Conference, 30 teams in the 5A Conference and 40 in the 4A Conference. Programs can still compete for and earn region championships within each conference but winning a region will have no bearing on earning a berth to the state playoffs, only the top 16 teams based on power-rankings will get in.
The state tournament for all three conferences is set to begin on Saturday, May 8 with the higher seed hosting the first three rounds. All three state championships are slated for Saturday, May 15.
Two of those power programs played Wednesday night with 5A Mountain View Marana outlasting 4A Salpointe Catholic in an epic 5-set match, 25-19, 24-26, 25-22, 23-25 and 15-12.
Mountain View moved to 2-0 on the year and Salpointe evened their record at 2-2. The first set of power rankings will be released on April 8 which gives teams some time to adjust but the programs will need to set their course without the benefit of invitationals. Mountain View and Salpointe host very competitive invitationals where teams can build more chemistry but invitationals are not allowed this year due to COVID concerns.
The Mountain Lions had no difficulty building leads in the match but the Lancers also showed something extra by erasing those leads to force five sets. Mountain View took the first set 25-19 in a very direct manner from early on but the teams battled to s 21-21 tie in the second set only to see Mountain View take what appeared to be a safe 24-22 lead. A couple of kills from Dylan Dreis from Zach Denton flipped the set and the Lancers closed it out with a 26-24 win to tie things up at 1-1.
The Mountain Lions built a 20-13 lead in the third set and then went on to hold a 24-19 lead but the Lancers used the play of Denton and Dreis in the middle again to shave the lead down to 24-22. Jaden Wiest found Talon Kohler on the left side and Mountain View held this time with a heart-pounding 25-22 win to go up 2-1.
Salpointe jumped out to a 10-3 lead in the fourth set but the Mountain Lions went on a massive run with Wiest feeding both Kohler and Trevy Kelly to go up 19-14. Salpointe got back in it by forcing a 19-17 game but Kohler scored twice to make it 21-17. A service error sparked another Lancer run that included two blocks from Aidan McPeak, a carrying violation and a kill from McPeak to put Salpointe up 22-21.
Kohler tied it back up but McPeak put two offerings away to put Salpointe back up 24-22. Kelly cut the lead down to 24-23 but Salpointe came away with the 25-23 win to make it 2-2. The deciding set started to look like a rerun with Salpointe erasing an 11-9 deficit thanks to another service error and another block from McPeak to tie it up at 11-11 but Jared Herring scored and Jackson Gray recorded an ace to make it 13-11 and the Mountain Lions went on for the 15-12 win.
Kohler had 15 kills and Kelly added 10 with Wiest putting together 14 assists and Trevan Johnson added 12 more. McPeak finished with 17 kills for Salpointe and Dreis added 9. Sam Bollinger had 14 digs.
Mountain View will travel to Pueblo (0-3) on Thursday and Salpointe will visit Amphitheater (0-1) on the same night.