Ironwood Ridge girls & CDO boys win Marana Invitational
April 9, 2021 by Andy Morales, AZPreps365
---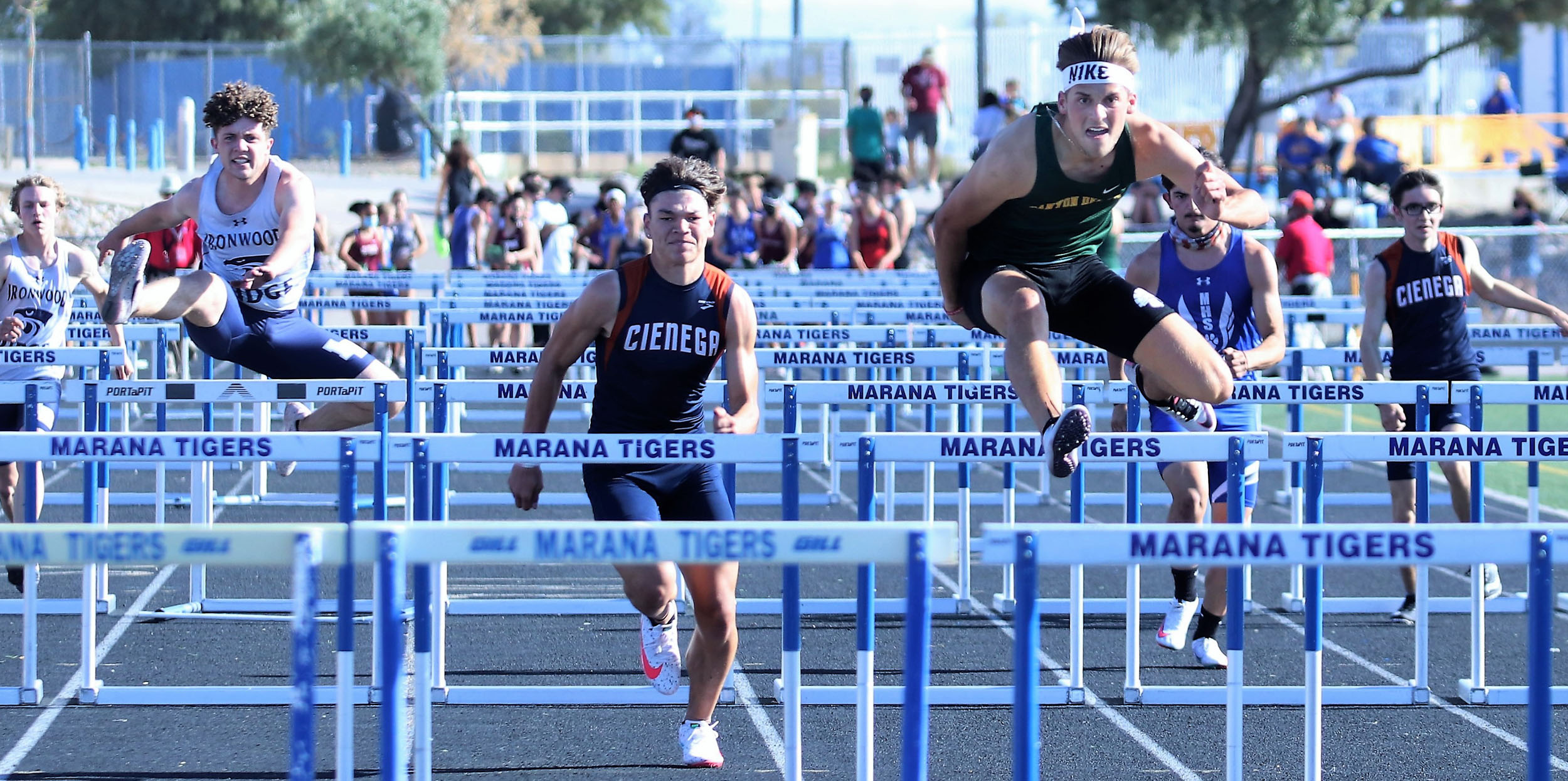 Friday, April 9: Marana High School
The 6th Annual Marana Track & Field Invitational was held Friday at Marana High School. Notables include Canyon del Oro senior Ethan Seppala winning the 110 Hurdles (16.34), the 300 Hurdles (42.59) and he was the first leg of the program's winning 4x100 Relay team.
Marana junior Charles Ebunoha won the 100 (11.54), the Long Jump (22-02) and the Triple Jump (43-01.5). Ironwood Ridge junior Logan Marek won the 800 (1:58.86) and the 1600 (4:25.17).
Mountain View Marana junior Myra Johnson won the Shot Put (33-10.5) and the Discus (106-09). Both of her winning throws were personal records.
COMPLETE RESULTS CAN BE FOUND HERE
GIRLS TEAM SCORES
1. Ironwood Ridge 175
2. Marana 81
3. Cienega 80
4. Pusch Ridge 76.5
5. Mountain View 51
6. Rincon University 37
7. Canyon Del Oro 35
8. Sahuarita 30
9. St Johns 29
10. Combs 22
11. San Tan Foothills 18
12. Flowing Wells 17
13. Walden Grove 12
14. Florence 10
15. Morenci 9
16. Desert Christian 8.5
BOYS TEAM SCORES
1. Canyon Del Oro 93.5
2. Combs 88.5
3. Cienega 82.5
3. Marana 82.5
5. Ironwood Ridge 74.33
6. Mountain View 38
7. Flowing Wells 36.33
8. Pusch Ridge 36
9. Rincon University 32
10. St Johns 29.33
11. Walden Grove 26
12. Morenci 20
13. Florence 19
14. Amphitheater 14
15. Santa Cruz 12
16. Pueblo 11
17. San Tan Foothills 4
18. Arizona Deaf and Blind 2