Notre Dame Prep edges Corona del Sol, 30-28
September 10, 2021 by Les Willsey, AZPreps365
---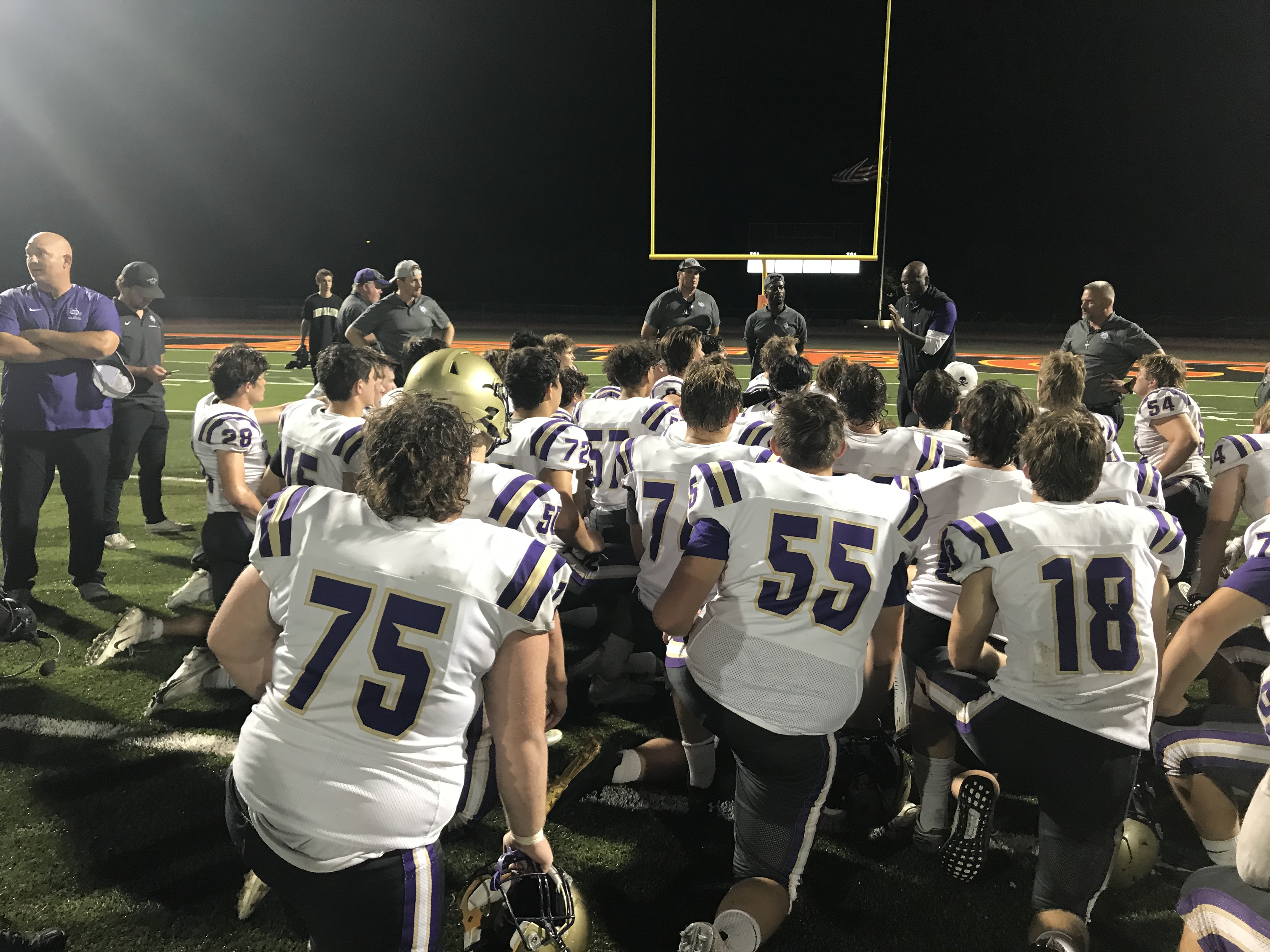 Notre Dame Prep seemed hard-pressed to overcome adversity Friday after host Corona del Sol rallied from a 24-7 halftime deficit to lead 28-24 with seconds left in the third quarter.
A punt, interception and another punt by Notre Dame in the third quarter led to a 21-0 domination by Corona and the Aztecs' first lead of the game.
But darned if the Saints didn't respond after that third third-period touchdown with a 12-play scoring march to open the fourth quarter that stood and gave them a 30-28 victory.
Notre Dame (1-1) avoided a second consecutive tough loss with the gutty triumph. Corona del Sol is not as fortunate. The Aztecs are 0-2 with losses by one last week (Mountain Pointe) and now two points.
"Corona is a class act and coach (Jon) Becktold has done a great job with them," Notre Dame coach George Prelock said. "It was a tough game between two teams that wanted that first win."
Notre Dame's winning drive was propelled by the hard, workhorse running of senior Andrew Vines. Vines accounted for 15 yards rushing on five attempts in the go-ahead, 55-yard march, including the touchdown from 1 yard out with 7:46 to play. Two pass completions from quarterback Braden Wells - one of 17 yards to Brock Narverson and the other 23 yards to Gavin Smith - moved the chains.
Corona had three possessions to attempt to take the lead before time ran out. The first ended with a fourth-down sacke by Notre Dame of Corona quarterback Connor Ackerley. The next one ended with Notre Dame forcing a fumble at its 25. It was recovered by Tommy Romano with 1:12 left.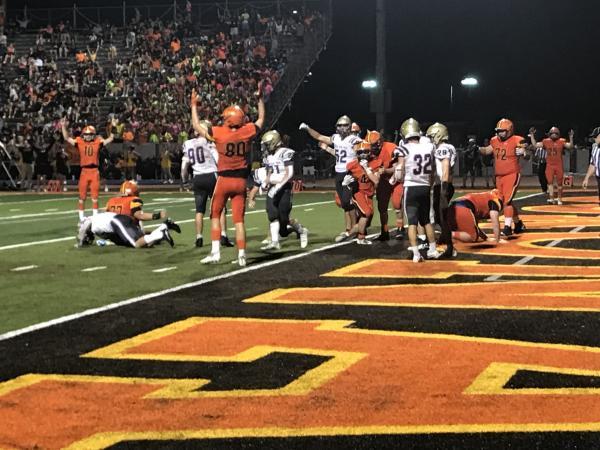 Corona del Sol celebrates a Jonathan Kubat rushing TD in its game Friday vs. Notre Dame Prep. (AzPreps365 photo)
The final possession for Corona came with only four seconds left. They forced a punt and strategically called for a fair catch near midfield. The fair catch gave them an opportunity to attempt a free kick - a long shot but a chance nonetheless. Kicker Carston Kieffer made the attempt, but it fell short and wide in the end zone. Had it been good the Aztecs would have had a one-point victory.
Vines finished unofficially with 26 carries for 85 yards and three TDs - on runs of 5, 3 and 1 yard. He tacked on a 42-yard field goal for the game's first points and three extra points.
Corona del Sol put their rushing load on junior Jonathan Kubat. Kubat's unofficial totals were 25 carries for 111 yards and 2 TDs.