Triple threat: Corona del Sol sophomore brings the meaning to "student-athlete" and advocate in his community
October 4, 2021 by Olivia Eisenhauer, Arizona State University
---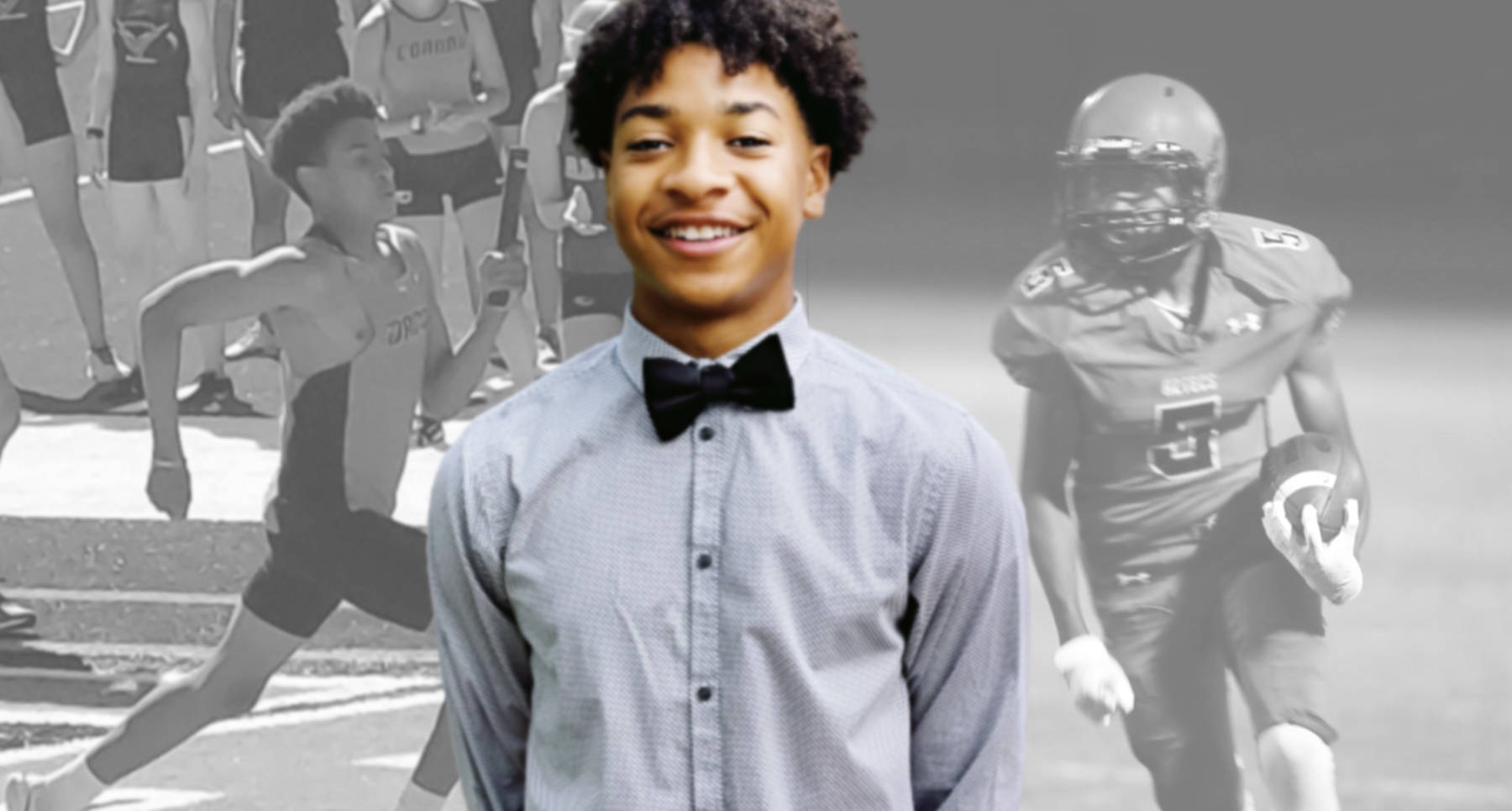 Olivia Eisenhauer is an ASU Cronkite School of Journalism student assigned to cover Corona del Sol High School for AZPreps365.com
Zuri Glenn, a sophomore at Corona del Sol High School, was awarded Scholar Athlete of the Year from the Phoenix Chapter of the National Alliance of African American Athletes for the current school year.
But what is seen in his eyes as an honor is also the expectation set.
"This is normal, kind of," Glenn said. "Just get good grades and then I guess I'm lucky enough to be good at sports and get good grades in school and then they have an award for it."
One could say that this is just how Glenn — and his three siblings — have been raised, as he won the award as a seventh grader, as well.
The recipient of the award must have a 3.0 GPA or higher, which Glenn surpasses at 3.5, and then a review committee reviews the submissions and decides two scholar athletes every year.
For Glenn it is, quite literally, all in the genes.
Andrea, his mother, is an educator and works for the Department of Education under the State Superintendent and coached high school volleyball and softball previously to add to this.
"He's grown up in a house of drilling that you be [in school] and you're an athlete secondary," Andrea said. "We have to ensure that we're keeping him humble, making sure he's putting God and his grades first and everything else falls into place"
The Glenn family drives 17 miles every morning to Corona del Sol from downtown Phoenix in order to get the maximum athletic and academic opportunities.
His dedication in the classroom is paralleled to the dedication that Glenn has to succeed athletically. Since the age of three, he has met with athletic trainers, like Arizona State alumni and former Atlanta Falcon Marcus Brunson.
And it shows, as on the track side, he has a personal record of a 24.02 200m, 52.89 400m and 2:11.7 800m as a freshman last season and is a wide receiver for the Aztecs' junior varsity football team.
Even as a sophomore, Zuri knows the training pays off and translates between each season.
"He'll request extra training now," his mother said. "That's not coming from us anymore as parents, it's coming from him and we're super proud of him now that he's putting those things into motion."
Corona del Sol track coach, Patrick Scott, also spoke on the sophomore's extent of maturity at his age.
"He's someone who's going to care about the organization that he's a part of and the people that are involved and his progression within it," Scott said. "He is not going to just be settled with being okay, he wants to constantly be improving and making himself better."
Scott spoke also about him being a quiet leader, but also wanting to always better those around him.
In addition to his involvement in the surrounding community, Zuri and Andrea started the Run Your Life Campaign last year alongside his trainer, Michael Brunson. The campaign gave multiple children in need new track spikes and access to free community resources such as a camp in the spring for speed and agility.
"I think it just means more to him," Scott said. "He's able to care more and wants to influence and change things and not just be there for the sake of it."
As for his own future, his goal is to play Division I as proven by his Hudl biography, which states, "As a wide receiver who also runs track and field, I'm driven to earn my way to a D1 scholarship!" Academically, he feels as if his future is in sports journalism.
"The biggest thing for me is, I want my son to be happy, I want him to be successful, I want him to be able to accomplish everything that he set out for and everything he wants," Andrea said.
Of course, all parties involved are thankful for the award received.
"Thank you Mr. Scott for giving me this award," Glenn said in gratitude for the award. '' It's a great honor, I appreciate God for letting that happen, my parents for pushing me about my grades, and my coaches helping me do well in the field."
Concluding the speech, "A big thank you to everyone except me because they put me in the right position for me to get this award."