Saint Mary's sweeps Tempe after losing key player to injury
September 30, 2021 by Alyssa Gomez, Arizona State University
---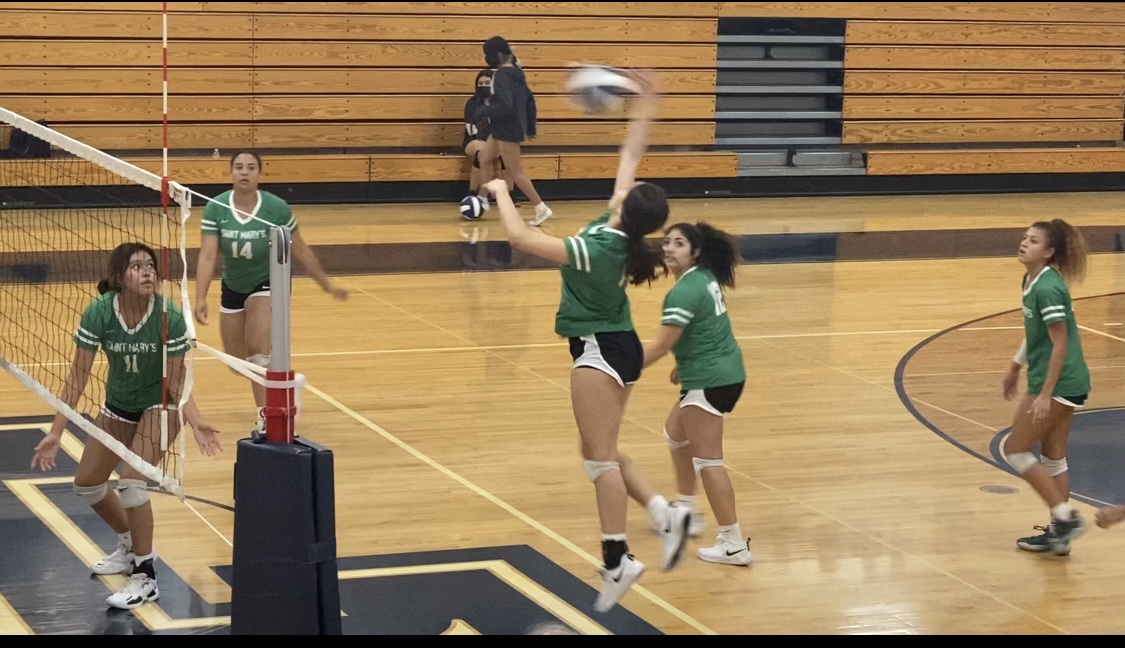 Alyssa Gomez is an ASU Cronkite School of Journalism student assigned to cover Saint Mary's Catholic High School for AZpreps365.com
TEMPE-- It was all in the wrist for Saint Mary's as they swept Tempe High in three sets on Friday night, as each girl had a motivational saying inscribed by team captain Spirit Phipps just above her hand. "PLAY HARD." "BE AGGRESSIVE." "
The 4A Skyline regional foes met at Tempe High school for their first match of the year. Tempe was looking to avoid its 15th consecutive loss of the season.
"It's about being consistent with this team," said Knight coach September Lopez. "We're finding our identity."
Saint Mary's won the first game, 25-15, finding momentum with a six-point run that propelled it to victory. However, star outside hitter Shelbie Lemm, who had two kills, would be removed during the set with an arm injury.
The Knights would not allow this injury to derail them, however. They controlled the first set, maintaining at least a 10-point lead in the last 16 rallies in the set.
"I think we did a good job of just filling that spot," said Lopez. "We just have that mentality."
The Knights took control of the second set early, opening with an unanswered run of 10 consecutive points. Senior setter Michele Galindo, who had the words "PLAY HARD" writtn on her wrist, particularly shined during the 25-7 win.
"Our best player was out of the game," said Galindo, referring to Lemm. "We started off a little slow but we needed to play hard and win the game."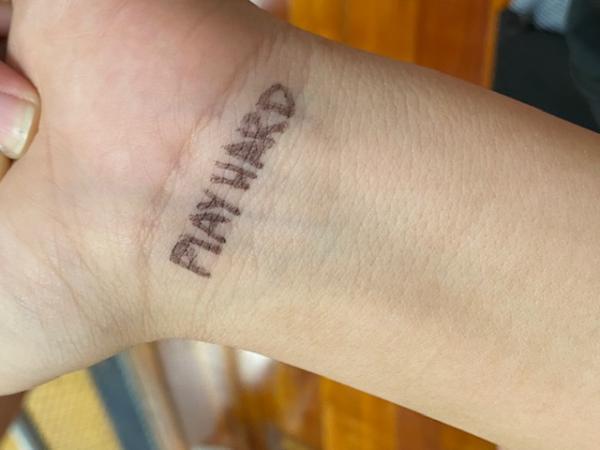 "Play Hard" written on the wrist of setter Michele Galindo by team captain Spirit Phipps (Alyssa Gomez/ AZpreps365)The third and final set was a battle as Tempe would make its first four-point run. However, Saint Mary's would win 25-13, as middle blocker Tahlia Footracer stepped up and leapt up to the tune of eight points.
The Knights have a critical week coming up as they continue to push for their fourth consecutive playoff appearance. They will play three ranked schools—Thunderbird, Greenway and Moon Valley—in three days. Two of those foes also play within the 4A Skyline Conference.
The gauntlet begins October 5 with a home match versus Thunderbird High School.
"Next week determines the region and where we stand," said Lopez.