Notes from the North: Coconino has outside Open playoff shot in 1st 4A football rankings
October 14, 2021 by George Werner, AZPreps365
---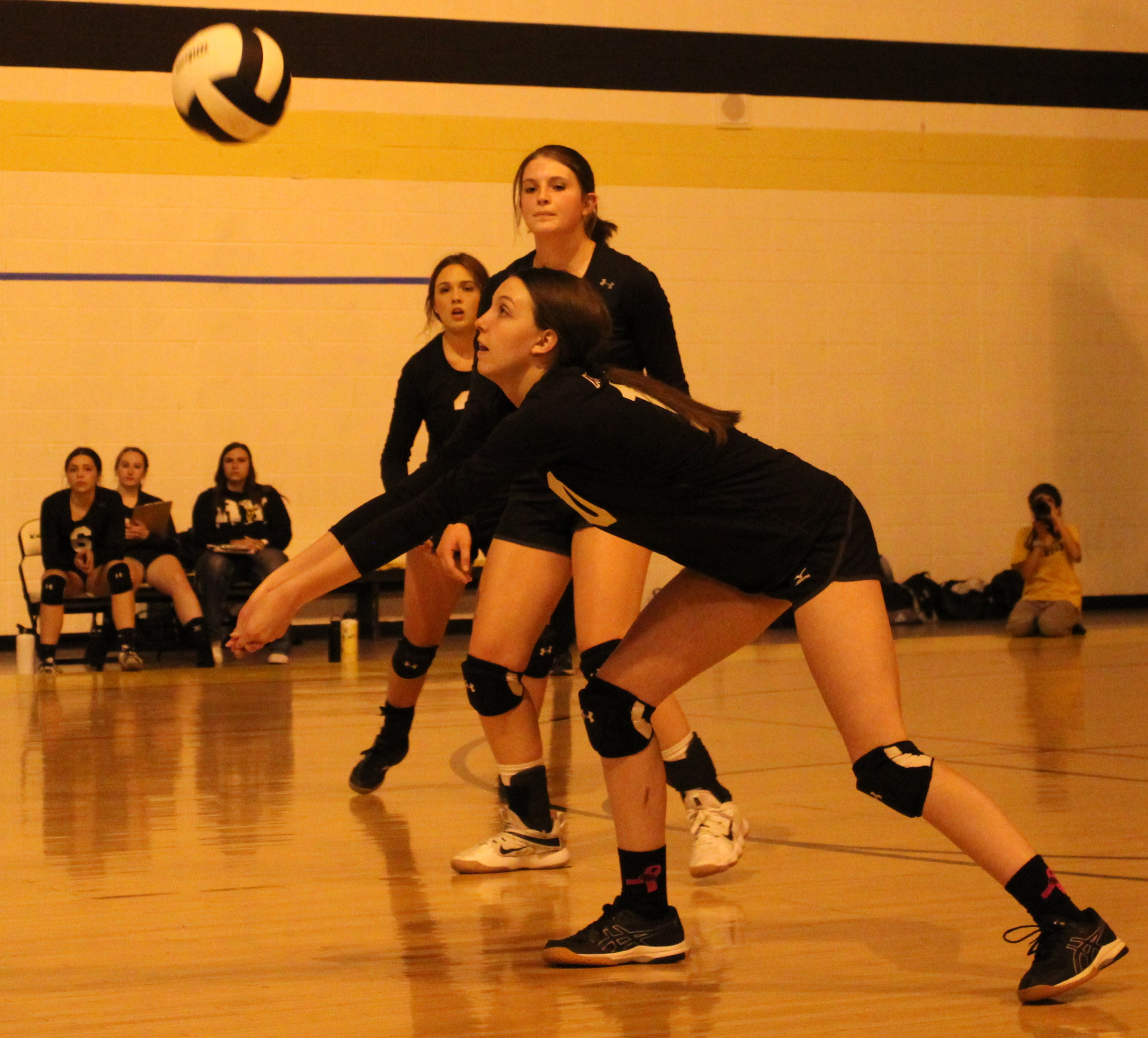 The wait is over. All the teams are ranked. Let the postseason positioning begin.
Despite a schedule restricted, to date, by COVID-19 cancellations to just three games, Coconino High School was ranked third in the first 4A Conference football rankings released Tuesday, Oct. 12.
The Panthers were also seeded 14th among all 4A through 6A Conference teams, meaning they have a shot at the Open Division tournament beginning Friday, Nov. 26.
But if head coach Mike Lapsley is to bring his program into that eight-team fold by Thanksgiving, his receivers need to help sophomore quarterback Enoch Watson re-prime the passing game, which accounted for just six yards of the Panthers' offense in their 29-10 second-half comeback win Saturday, Oct. 9, over Lee Williams High School.
Junior Cooper French has stepped up in the recent absence of senior Jonathan Jaramillo, rushing for 184 yards and a score against the Volunteers. Senior Gabriel Callado added 87 yards rushing and two touchdowns of his own, also providing defensive support for senior Matias Ortiz and junior Pierson Watson.
But besides Callado, only one other Panther caught a pass Oct. 9. Starting Friday, Oct. 15, against Prescott, that has to change if Coconino is to win its third straight Grand Canyon Region title...
The sixth-ranked Badgers, at 4-1 heading into their second month minus recuperating head coach Cody Collett, are undefeated in road games but have not played since their Sept. 30 home loss to Blue Ridge High School.
An offensive resurgence will be necessary for Prescott to pull the October surprise in Flagstaff. Senior strong safety Cervando Vega has been one of the conference's top three punt and kickoff returners, but it is the junior class that has stepped up on special teams as well as defense. Before an injury sidelined him Sept. 30, Cody Hanna combined with Landen Francis to form 4A's deadliest sack duo with three-and-a-half sacks each. Quarterback Alex Vaughan is also 4A's second-best punter, making him a threat to pass or run out of the fourth-down formation at any time. Cole Grose has missed just one extra point this season and can hit field goals from outside 40 yards...
Regardless of the result at Cromer Field, though, Prescott remains the state's team to beat in at least one other fall sport--badminton, which rules Division II as one of Arizona's two 12-0 teams with one regular-season match to play.
Junior Megan Townsend, the division's fifth-ranked No. 1 singles player, continues to lead the way--and, with all her victories in straight sets at 11-0 , is one of just three wholly undefeated top-flight high school badminton players in the state.
Set for set, however, sophomore Riley Crockett and junior Lauren Farley--the second-ranked singles players in the fourth and fifth flights, respectively--have each matched Townsend's record. Prescott's doubles teams have also lost just one total set this season.
Only North Canyon High School senior Unnati Tripathi, the 14th-ranked No. 2 singles player in the division, has defeated Prescott this season. Her Sept. 21 victory made Elle Long the only Badger, besides fellow junior Calli Naylor, to have lost a set since the Aug. 26 opener, when senior Nicole Raiss dropped her second set to her second-flight Thunderbird opponent. Naylor, after dropping two first sets in sixth flight singles, had her third comeback of the season from a two-point defeat in her first No. 5 singles match to win Oct. 12 at Peoria.
Crockett, Farley, Long, Naylor, Raiss and Townsend all should be seeded in both singles and doubles play when the individual state tournaments open Friday, Oct. 22, at Independence High School. The Badgers will host the opening round of the Division II team tournament Monday, Oct. 25…
Northland Prep girls soccer topples top-ranked Chino Valley
Northland Preparatory Academy did not take long to throw the fall soccer dominance of Chino Valley into doubt Oct. 12.
The Cougars have dominated the month, ruling the power rankings in both boys and girls soccer. But while head coach Todd Carey's boys wade into the thick of Central Region play looking over their shoulders at their one tie, resurgent North Region leader Camp Verde, as well as East Region favorite Snowflake, the Chino Valley girls went into their rematch at Northland Prep unblemished through their first 10 games.
That all changed after a 2-0 loss at their Central Region rival in Flagstaff.
The four-time defending state champion Spartans had been ranked second behind the Cougars since a Sept. 25 tournament loss at Chino was followed by an unprecedented second shutout in three games, a 9-0 loss to open October at Faith Lutheran High School in Las Vegas, Nev.
Senior Hannah Finney and junior Hannah Petrucci booted goals in both halves, and junior goalkeeper Milly Gindorf made sure they held up, adding to her state-leading save total of 108.
Gindorf's first shutout of the Cougars this season is even more impressive, considering Chino head coach Allen Foster's daughter, Madison, leads the 2A girls in assists and goals, one of which was the only offense in Chino's Cougar Cup shutout of the Spartans.
But in terms of the power rankings, regional standings and postseason seeding, the Oct. 12 loss counts more than any tournament win. So, barring a Spartan loss at Show Low or one of their four other regional competitors, Northland Prep will be the Central champs and state tournament favorite for the fifth straight fall…
Mogollon, Snowflake rise to top of Northern Arizona volleyball favorites
With all volleyball power rankings now out, it's time to see how much regional play has changed the Small School Seedings so far. Again, I am not including candidates for 2A or 3A play-in berths, though you are welcome to send me your feedback on those Nos. 17 to 24 seeds. All records and rankings have been updated as of Wednesday, Oct. 13.
The seedings certainly haven't changed in Rim Country or the Rez, where undefeated Snowflake continues to rule the 3A Conference and Monument Valley remains fifth despite owning a superior 12-0 record. A more subtle shift occurred in 1A, where Mogollon and Rock Point high schools enjoy a similar dynamic, but at Nos. 1 and 2, overwhelming former No. 1A top dog Tempe Prep with a combined 18-0 record.
More drastic change has occurred below top-ranked, undefeated Chandler Prep in 2A, where Round Valley is rolling to a first-round state tournament home match and is on track, in non-tournament play, to win 12 matches in a row. The Elks overtook Sedona Red Rock High School, clinging to a Top 10 spot and the Central Region lead despite having lost three of its last five matches. Kingman Academy, which was once a host seed ranked higher than the Scorpions, dropped a heartbreaker at Parker by the slimmest of margins to fall to No. 12, one seed ahead of Northland Prep, the Tigers' 3-1 victim Oct. 2.
All other potential postseason seeds have been projected, from Nos. 1 to 16. An asterisk (*) indicates an automatic bid, meaning the starred team is projected to win its region title. Included in brackets are each Northern Arizona team's overall won-loss records, followed by any region records as well as their power ranking in my previous Notes from the North.
Remember, I have no "insider" information or other secret knowledge of the power rankings. I do, though, get them two hours early. You can, too--simply download the AZPreps365 Live! app on your phone. Each Tuesday through Friday, at 10 a.m., hit the AIA icon at the top of the app then, right below the Top Stories, select "Rankings," then your desired sport. The updated postseason seeds will be available to you two hours early!
1A
1. Mogollon [10-0, 8-0; previous rank- second]*: Larger schools like Casa Grande and Payson will show head coach Valerie Reynolds what her four-time defending Central Region champions are capable of Friday and Saturday, Oct. 15 and 16, at Florence High School's Gopher Get Down. Middle blocker Paige Parry remains 1A's top hitter and one of its leaders in blocks and kills, off a team-leading 90 assists from setter and fellow senior Tylinn Mclaws. Deciding the region title will be two of the Mustangs' final three matches, both with rival Williams, heading into the 16-team 1A state tournament. The other match? St. Johns, a likely 2A play-in team, at home Tuesday, Oct. 26...
2. Rock Point [8-0, 3-0; previous- third]*: Junior outside hitter Arianne Begay has become untouchable in the North Region, leading 1A in overall hitting percentage while ranking fourth in kills. Where she leads the team, middle hitter Tamira John is second--and vice versa--hitting 63 digs and 26 aces. Senior setter Shelby Chee's 120 assists place her in the conference's top seven, rounding out a team that blew through its three tournaments, its only loss coming in Window Rock to 3A Winslow. Still, head coach Kyle Arthur can't relax, as the Cougars' final five matches are all on the road--and all at playoff teams. Rising Red Mesa starts it off Oct. 21, followed by doubleheaders in St. Michael and El Capitan high schools...
4. Joseph City [10-3, 8-2; fifth]: Head coach Charlsye Miller's Wildcats join Mogollon for their final pre-state tournament in Florence, even picking up another tournament tune-up Oct. 16 with common regional rival Williams, whom they have beaten twice already this season. Only the top-ranked Mustangs and second-ranked Rock Point, who ended Joseph City's run through its host invitational in the Oct. 9 championship, have been able to surmount the conference leader in both blocks and digs, as the latter 315 from junior libero Kassidy Juarez rank eighth in the state. Sophomore Ajhana Tagler and juniors Kadence Armstrong and Kate Edwards are the conference's top three blockers, while senior Kayle James and sophomore Arami Miller have combined for over 300 blocks, more than anyone in 1A outside of third-ranked Tempe Prep. A final home match with second-place Williams, followed by their Freedom finale at seventh-ranked Anthem Prep, should tell the Wildcats much about their postseason prospects...
6. Red Mesa [6-1, 4-1; 12th]: Out of seemingly nowhere, the Redskins have shot from a season on the brink of COVID-19 cancellation to a home playoff seed--and a legit North Region challenger to Rock Point. Their rematch at home has been moved to Thursday, Oct. 21, giving Red Mesa a last opportunity to knock off the leaders and avenge its only two losses--which came back-to-back, the second one coming Sept. 24 at a tournament in New Mexico. An 11-5 third-game deficit to host Joseph City in their opener at the Wildcats' invitational Friday, Oct. 8, should not be held against head coach Henrietta Haven, as the Redskins withdrew at that point, without playing their three other scheduled matches. Her co-captains, senior outside hitter Jada Begay and junior setter Shaniley Dugi, have already led their nine tight-knit teammates to a doubleheader sweep of No. 11 St. Michael. Still, their biggest matches are ahead of them, starting with a Friday, Oct. 15, doubleheader at 15th-ranked El Capitan...
9. Williams [8-4, 7-1; 11th]: Head Coach Connie Stevens still holds the high ground in the Central Region right behind Mogollon but over fourth-ranked Joseph City, winning her last five since the Payson Invitational, in which Williams lost all five matches. The Vikings need to continue trending upward in their next three matches, all against lesser regional opponents, prior to a final two-of-three tilt with the top-ranked Mustangs, beginning Oct. 23 at home. Three seniors and six juniors, led by middle hitter Shaelee Echeverria and setter Rory Stevens, comprise the bulk of an experienced 10-girl group, whose Oct. 5 shutout at fringe postseason team Ash Fork is an encouraging omen...
11. St. Michael [6-5, 4-2; ninth]: Since that sweep, the Cardinals also fell to Rock Point in the Joseph City Invitational--the second time this season they have dropped three out of four matches. So head coach Reynalda Terry is spending a much-needed week off with her girls prior to a winnable doubleheader Oct. 22 at North Region rival Shonto Prep. To pull out of its latest skid, St. Michael needs to recapture the tenacity that drove it to a doubleheader sweep at El Capitan, limiting the No. 15 Eagles below 20 points in four of the six games. Do that, and the Cardinals peak at the right time in season-ending doubleheaders at home against Rock Point and Red Mesa. Fail, and a postseason bid likely slips away...
15. El Capitan [7-3, 1-2; previously unranked]: A quick exit from the Joseph City Invitational did not help the Eagles, who had won four of their previous five matches to vault themselves into postseason contention. What would help is a Tuesday, Oct. 19, doubleheader shutout of rival Fredonia like the one head coach Jennifer McKay had on the road Oct. 6 over the Lynx, or even the first match of her Sept. 24 doubleheader at Mohave Accelerated Learning Center. Senior co-captains Brenda Knudson, at setter, and middle hitter Margie Timpson have work to do against Red Mesa or Rock Point to lead their eight teammates to an above-.500 North Region record, which should ensure at least a Nov. 5 appearance in the first of the 1A state tournament's two consecutive days. ..
16. Ash Fork [4-5, 3-5; previously unranked]: Head coach Lauren Hume looks to junior setter and captain Paola Acosta for the rising tide that can lift her Spartan teammates into the 1A tournament. Her teammates need to ensure that her 223 assists, second-best in the conference, amount to at least four wins out of the Spartans' final six matches, and not just more digs to add to senior defensive specialist Emily Dziubla's 271 on the season, also second-best in the conference. With three other teammates also among 1A's top 10 diggers, combining for more than 550 in the category, it is clear that the Spartans need to come out on top of more of their rallies. So more power and more open kill spots need to be found to ensure playoff eligibility. Junior Olivia Johnson's team-leading 95 kills can only carry the Spartans so far.
2A
9. Round Valley [10-2, 7-0; previous rank- 15th]*: A season after COVID-19 forced the Elks to play, along with 24th-ranked St. Johns, Pima County schools in the South Region, its Coach of the Year, Marcelle Donaldson, is on track to repeat her honor, and undefeated regional record. Then, as now, Round Valley couldn't handle 3A juggernaut Snowflake, and if the Elks wish to hurdle eighth-ranked Arizona Lutheran Academy for the final host seed, they must show they will no longer beat themselves, like their 49 errors did Sept. 10 in a San Tan Invitational shutout by the Coyotes. But, back in the North Region, Round Valley has put all opponents to rout behind junior libero Riann Cluff, whose 22 digs Oct. 12 at Ganado added to her Top Ten in-conference total. Setter Shiloh McCall has made the most of her assist opportunities, while fellow senior Mackenzie Merrill's seven kills against the Hornets cracked the 2A Top Ten in that category as well. Only Oct. 19 opponent St. Johns, which hosts the regional tournament Oct. 28 through 30 and pushed the Elks to 27 and 23 points in two of their three Sept. 28 games, legitimately stands between Round Valley and hosting at least a first-round 2A tournament match...
10. Sedona Red Rock [9-3, 5-1; previous- seventh]*: Tuesday, Oct. 19, begins the second half of the Scorpions' quest to win their third Central Region title in six seasons. Accomplishing that will require head coach John Parks' team to redeem themselves for a four-game Sept. 23 upset at fourth-place Desert Heights Prep, one in which the Coyotes came back from a game down to win three in a row by a total of 11 points. Parks' three keys to securing that Oct. 28 win, and the region, will be two of his honorees on that Senior Night, outside hitter Emma Beattie and setter Stephanie Medel. The third, 6-foot, 2-inch sophomore middle blocker Rachel Roderick, provides the height to counter efforts by teams like Oct. 21 opponent Northland Prep to subsume a strong start by the Scorpions, which must be matched by an equally strong finish if Red Rock is to avoid a first-round bounce like it did last season...
12. Kingman Academy [9-3, 4-2; previous- 11th]: After a 15-4 start enhanced by success at Lake Havasu and River Valley high school tournaments, the Tigers have come back to earth, dropping their last three. These include two straight rally match losses to 1A Rock Point for an unceremonious close-out to the Joseph City Invitational. With 152 assists and 100 digs, setter Maliah Gardner remains one of the West Region's top hitters, along with fellow senior Ashlee Steele. Junior Anika Larsen's 107 assists also help senior outside hitter Kirsta Thomson lead the team in aces, with 74. The Tigers should win their next three matches. But a Senior Night win Oct. 26 over eighth-ranked Arizona Lutheran or an upset of fourth-ranked Trivium Prep would help more than just the Tigers' postseason prospects...
13. Northland Prep [7-3, 5-1; previously unranked]: So long as head coach Corie Murphy's pass-set-spike trio of senior Maggie Auza, junior Bella Moseng and sophomore Caroline Jameson keep connecting, the Spartans will challenge for the Central Region title. Moseng, with 28 aces and 24 blocks, is 2A's fourth-best hitter, while Auza also is among the conference top 10, posting 143 digs and 140 kills. Jameson, nearing 200 assists, is ninth in the conference, while another sophomore, Miranda Greene, led the Spartans with 21 kills in a straight-set shutout of Desert Heights Prep. All their contributions come to a head Oct. 21 in a home rematch with region leader Red Rock, who dispatched the Spartans in straight sets Sept. 7...
3A
1. Snowflake [10-0, 4-0; previous rank- unchanged]*: The COVID-19 pandemic has propelled the Lobos into one of Arizona's premier power athletic programs. This has been exemplified in volleyball, which is enjoying perhaps its strongest start in the past three seasons despite being under the direction of its third head coach in that span. Opponents looking for a vulnerability in this Lobo team can look only to an Oct. 2 tiebreaker loss to 2A top seven seed Pima, at American Leadership Academy - Gilbert North's Spiketown Invitational, for guidance. Unfortunately for the rest of the conference, there aren't any other examples of a match in which Snowflake, with 28 kill errors and 10 service errors in just three games, so thoroughly beat itself. Senior outside hitter Macee LeSueur's 12 kills in a straight-set shutout of Blue Ridge placed her firmly among the top 10 in Arizona, supported by 175 more kills from sophomore Addy Fisher. LeSueur's 208 digs also rank her eighth in 3A, while junior libero Kadee Penrod's four aces Oct. 7 put her just three away from the conference lead. Sophomore setter Braxton Jones, who also has 51 aces, is eighth in the state with nearly 600 assists for the Lobos, who travel Oct. 23 to fifth-ranked Monument Valley for their final test outside a six-match East Region home stretch...
5. Monument Valley [13-0, 8-0; previous- unchanged]*: Only Snowflake might be able to come to Kayenta and slow the roll--more like a stampede, considering they haven't lost a non-tournament set all season--of the No. 5 Mustangs. Epic Tourneys Invite losses Sept. 24 and 25 to 5A Marana and 4A Cactus, in which head coach Rennell Gilmore's team combined for 53 errors, proved Monument Valley can be beaten, at least by its own mistakes against larger schools. Senior Night against Tuba City notwithstanding, however, the North Region certainly hasn't challenged the Mustangs, who have come back from a year in quarantine more improved than any other Navajo high school sports program. Middle hitter Kayelani Maiava is Gilmore's leading hitter, her 207 aces ranking her top five in the conference and her 51 blocks seventh in 3A. Fellow senior and setter Melendy Harvey is also seventh in 3A in assists, setting up Maiava and her Mustang teammates successfully 285 times. No other team other than the Warriors and Page on Sept. 28 have even been able to muster 20 points against Monument Valley, perhaps rendering moot the North Region tournament Oct. 30...
8. Tuba City [6-4, 2-1; unchanged]: Saturday afternoon matches may tell more about postseason play in 3A than any other conference. Starting at 11 a.m. Oct. 16, two home matches with Window Rock, right behind the Warriors in the North Region, could clinch a home seed in at least the first round of the postseason--or they could require head coach Brittany Laughter to prepare for a play-in match, if other teams don't lose. Juniors Ellyce Begay, Alaina Dugi, Lyrissa George and Asia Sixkiller continue to lead the way in Tuba City, which has lost three times to Snowflake as well as to Mesquite, 6A Rincon University High School and 2A Arizona Lutheran in tournaments...
10. Winslow [7-2, 0-1; ninth]: Even though the Bulldogs' home tilt Sept. 29 with Snowflake was postponed, head coach Julie Thomas' team still moved down a spot, as predicted--but without playing a single game. This is not good news if the Bulldogs, whose next match is a Thursday, Oct. 14, home rematch of its Sept. 28 tiebreaker loss at Blue Ridge High School, hoped to avoid the postseason play-in round. It is a tribute to the serve game of sophomore Jaci Gonnie and junior Shaelene Singer that they remain two of the top 10 servers in 3A, with 55 and 49 aces, respectively. Senior Kylie Begay's 248 digs remain third in 3A, while junior Brynlee Barris' 58 blocks are also still top five in the conference...
13. Blue Ridge [4-2, 1-0; 12th]: While Winslow has been idling, head coach Ryan Fergen's Yellowjackets have played four conference matches, winning two, and opened October with five frustrating losses at the Spiketown Invitational. Still, it's all the same to the power rankings, which dropped both teams one spot deeper into the play-in seeds. Junior outside hitter Anna Berges continues to be one of the conference's Top 10 kill leaders, with 163. Setter Sarah Miles' 256 assists ranks second in the East Region, while fellow junior and outside hitter Hanna Carlson continues to lead the team with 157 digs. Seniors Meagan Urbanski and Clare Yorksmith are the team's leading blocker and hitter, respectively...
16. Show Low [7-4, 3-2; 15th]: With just five matches remaining in their season--two against Winslow and one each against Blue Ridge and Snowflake--head coach Melissa Brimhall's Cougars need a break to go their way. Particularly following a 16-14 tiebreaker loss at 22nd-ranked Holbrook after rallying from two games down Sept. 30. The Cougars have rebounded with two wins since, but with four of their final five against higher-ranked teams, their postseason crystal ball remains cloudy. Junior kill leader Halle Gibbens will go down fighting, lending sophomore assist leader Allie Garvin support in digs in Brimhall's service return game. Senior defensive specialist Tyann Wallentine and junior libero Hanna Buchholz can, and must serve aces--whenever and wherever they can...
State titles are Mogollon's, Parker's to lose; Round, River Valley battle for top football spot
In my last Notes, I signed out with the question: Can any 8-man football team defeat Mogollon? Heading into its Friday, Oct. 15, regular-season finale at Joseph City, the answer, perhaps unsurprisingly, is a resounding no.
Unless 6-0 Mohave Accelerated Learning Center, behind Arizona's top-scoring wide receiver in senior Aden Honegger, could somehow successfully engage the Mustangs in a championship game shootout Nov. 13 at Coronado High School, the 1A title will be successfully defended by head coach Rick Samon and state interception leader, senior Cael Porter. (defense allowed seven points per game this season, four points per game last season)
Perhaps more surprising has been the swiftness in which Parker demonstrated its supremacy over the 2A Conference, dropping second-ranked Arizona Lutheran and 10th-ranked Camp Verde in consecutive road games, by an average of three touchdowns. With none of the Broncs' final three regular-season opponents ranked higher than 29th, the team that can give head coach Jeston Lotts' team a competitive game on the road to the state title remains unknown--if it exists at all.
Fifth-ranked Willcox and potential quarterfinal opponent Scottsdale Prep are the only other 6-0 teams left in the conference. The Cowboys' defensive average of less than six points allowed per game leaves a glimmer of hope. Otherwise, Lotts' remaining opponents are left to hope for an extremely off night from his team.
It would be interesting to see how the Broncs would fare in 3A, where second-ranked and 7-0 Round Valley moved up to in 2020. In the conference's latest power rankings, the Elks, 7-0 River Valley, 6-1 Snowflake and seventh-ranked Show Low have queued up behind top-ranked Valley Christian for the top seed through the Nov. 12 state quarterfinals.
The inclusions of Blue Ridge, Winslow and Payson to round out the Top 16 means that the East Region remains the toughest in all of Arizona high school football. Here is how Northern Arizona's small schools stacked up in the AIA's power rankings:
1A (8-man)
1. Mogollon [8-0, 4-0; previous rank- unchanged]*: Last season's much-anticipated 1A title game rematch with Williams was over by halftime Friday, Oct. 8, at Mogollon, as the home team fell just one point short of triggering the AIA's mercy rule and subsequent running clock. That happened in the second half of a 56-0 blowout, in which Porter passed and ran all over the Vikings for 310 yards, scoring three touchdowns through the air as well as on the ground. Fellow senior Malaki Porter ran for 104 yards and two more scores, hauling in a 70-yard touchdown pass from his twin brother as well as intercepting a pass of his own. Senior Tyler Owens and junior Blayk Kelton also caught passes for touchdowns, with Kelton also leading the Mustangs with 17 tackles and even averaging a whopping 47 yards on each of five kickoffs. Senior Fisher Porter had a sack and 14 more tackles, while junior Payton Reidhead also had 15 tackles, an interception and two two-point conversions on 35 yards rushing to complete the two-way dominance. With a win at Joseph City, Mogollon would await Bagdad in the Oct. 29 quarterfinals, if seedings hold and higher seeds win out. Barring complete, Coronavirus-induced collapse in Heber, it won't matter...
2. Mohave Accelerated Learning Center [6-0, 3-0; previous- unchanged]*: Heading into their Oct. 15 regular-season finale at Salome, the Patriots have torn up the West Region by outscoring their opponents. Although all three of Honegger's receptions went for touchdowns, for a total of 136 yards, head coach Adam Gibson's defense allowed more than twice that amount of points Oct. 8 in a 62-44 win at 16th-ranked Desert Heights Preparatory Academy. Allowing that season-high number of points to a non-playoff team does not bode well for any future Mogollon matchup, whether senior starting quarterback Kelden Holmes is good to go by then or not. Honegger added a rushing touchdown and a pick-six, one of three of his interceptions, while senior Josh Neal caught one touchdown and filled up the rushing stat sheet even faster, with 218 yards and three touchdowns on just nine carries. Any shootout in which 10 of the leading tackler's 15 takedowns are sacks of the conference's leading passer--as junior defensive end Mark Fancher did to Jacob Hanback--bodes for an interesting, if at first unbelievable, result. Junior Jesse Nava and freshman Randall Berg also combined for 11 sacks of Hanback, the 1A total yards leader. That will not happen against Mogollon...
4. Williams [6-2, 3-1; unchanged]: The good news about the Vikings' upcoming Senior Night on Thursday, Oct. 14: Whether they win, or visiting fifth-ranked El Capitan does, the winner gets a bye to the 1A quarterfinals. The bad news is that the winner would be slated to face Mogollon--which has beaten both teams by over 50 points---the next round. As long as head coach Jeff Brownlee has junior 1,000-yard rusher Drew Logan, though, he'll never be out of most other games. Logan, 1A's fourth-leading punter and the state's fifth-leading kicker in terms of total yardage, is also Arizona's 10th-leading rusher and eighth-leading scorer with 17 touchdowns. He is also the best punt returner in the conference, while junior Kevin Nunez is second-best at returning kickoffs. That should be enough for at least one postseason win...
5. El Capitan [5-2, 3-1; sixth]: Not having sophomore quarterback Zedakye White, one of 1A's top 10 arms, made enough of a difference at Mohave Accelerated, as the Eagles had no passing game in a 28-22 loss. Fortunately, head coach Mitch Jessop got White back Oct. 8, in time to dominate Mayer, 54-0. White not only passed for a touchdown, remaining on track to pass for 1,000 yards on the season, he was Jessop's leading rusher with nearly 100 yards and a score on 10 keepers. Unfortunately for the Eagles' chances at fourth-ranked Williams, he also fumbled three times. Favorite target Giovanni Broadbent, a senior wide receiver, caught his 20-yard touchdown pass. Senior Isaiah Bradshaw, one of 1A's top 10 rushers and scorers, rushed for three touchdowns to tie him for fifth in the conference, and senior kicker Lucas Hendrickson also scored a touchdown before Jessop emptied his bench in the second half...
8. Bagdad [5-3, 4-1; ninth]: After a 1-3 start, Sultans head coach Dalton Mills would enter the 1A tournament first round on an impressive five-game winning streak Oct. 14 with a win over Anthem Preparatory Academy. Beating any team on its Senior Night is a uniquely difficult task--one that 6-foot, 1-inch senior defensive end and state sack leader Garrett Reeves is up to. His 16.5 sacks spell trouble for any offensive line, much less an 8-man blocking unit. On kickoffs as well as punt returns, Bagdad can score at any time, behind one of the conference's top five kickoff returners, Cooper Williams and 1A's second-ranked punt returner Connor Watson. Combined, the two upperclassmen average nearly 70 yards per return...
11. Salome [5-2, 3-1; eighth]: Head coach Bryan McCarty was leapfrogged at the worst possible time, 56-0, Saturday, Oct. 9, at Bagdad. Salome must attempt to bounce back on its Senior Night against one of the state's top offenses in No. 2 Mohave Accelerated. Linebacker Gabriel Beltran, whose 15 sacks are second in Arizona, will create havoc for the Patriots all night Oct. 15. Another junior, Alvaro Alvarez, should help along with sophomore Jibran Castillo. The two have split another 12 sacks evenly this season. After his first shutout of the season, junior Kevin Castillo should also add significantly to his Top Ten totals in 1A touchdowns and rushing yardage. Bottom line: A close loss shouldn't affect the Frogs' playoff chances. Another loss like the one to the Sultans, however, in which the defense allows as many points as it did in its previous four wins combined, could bounce Salome entirely from the postseason...
12. Fredonia [2-4, 1-3; unranked]: Playing spoiler Oct. 15 on Mayer's Senior Night has an added incentive, for Lynx head coach Brandon Tait, of earning 1A's final postseason bid. The results after that hardly matter: for Tait, it means playoff experience to build on for next season. It would be an especially gratifying parting gift for outgoing seniors Joe Blalock, Wyatt Grover, Joey Judd, Geovanni Rocha and Damien Yracheta, who have been two-way warriors for four years on a 13-man roster. Juniors Tra'Shawn Ford and Kadin Lathim can use the experience to grow into senior leaders for the 2022 season as well...
2A
1. Parker [6-0, 1-0; previous ranking- unchanged]*: Oct. 8 at Camp Verde, the top-ranked Broncs were on their way to recording their second shutout in three weeks before Lotts emptied his bench with less than four minutes to play. The defense held the Cowboys to just 207 yards of total offense, including 38 yards rushing by 2A Top 10 rusher Kayden Boggess. Sophomore quarterback Zachary Bennett only passes when he needs to, and has thrown just one incompletion on the season compared to six touchdowns. Their final three games will be even milder by comparison, so Lotts must guard his younger players against getting lulled into a false sense of security even Friday, Oct. 22, at second-place Glendale Prep. Since the Colorado River Indian Tribes own the land on which the Broncs play their home games, however, it is very possible that Parker may not be able to play any more in its own stadium this season--including the first two rounds of the 2A tournament, through Friday, Nov. 12. It is also very possible that, with two senior running backs in Cameron Poole and Anthony Taylor combining for more than 1,000 yards rushing behind four linemen with an average weight of over 250 pounds, where Parker plays may ultimately not matter on its road to its first state championship in 50 years.
6. Holbrook [6-1, 1-0; previous ranking- unchanged]*: The top Rez team in 2A, the Roadrunners have quietly scored 225 points on its past four opponents after its only loss, 54-40, to 3A playoff contender Winslow. Head coach Chris Starkey needed a big win to open October at 18th-ranked Alchesay. He got it behind 128 yards passing, including a 91-yard touchdown pass to junior Izzy Ramos from quarterback Marcus Oberriter, who also rushed for a game-high 200 yards and three other scores on just five carries to become the conference's second-leading total yardage gainer and third-leading passer. His secret weapon, junior Daniel Montijo, added two rushing touchdowns, including a 43-yarder. He deferred his state-best 50-plus-yard return average to junior Kyle Smith, who reeled off an 82-yard kickoff return for a touchdown in addition to his 14 tackles and interception. Add a fumble return for touchdown by junior Tristan Cowboy, and it is obvious why Starkey's most special season may still be one year away...
10. Camp Verde [5-2, 1-1; 11th]: Jacob Oothoudt got credit, at least, for trying against Parker. The senior quarterback, down 36-0 to the Broncs at home, never quit, throwing one touchdown and running for another in the final two-and-a-half minutes to salvage respectability--and, in turn, a Top 10 state tournament seed. Although the Cowboys will need to win their final three games and help in the form of losses by two higher-ranked teams, a first-round home game remains in the realm of possibility for head coach Rick Walsworth. But his defense needs to play smart and shoot the gaps, while Oothoudt must continue to distribute the ball aggressively to Boggess, Matt Loza, Bryce Seekins and other upperclassmen all game, not just in desperation time. An 8-2, second-place Agua Fria Region finish, however, is arguably a deserving No. 8 seed...
12. St. Johns [4-3, 1-0; unranked]: Defeating Valley (Sanders) 65-0 in their Little Colorado Region opener allowed the Redskins to step into this ranking after being the first team out of the postseason just two weeks prior. Head coach Mike Morgan has a senior quarterback capable of making the big play in James Thomas, who was the team's leading rusher and threw a 55-yard touchdown pass to junior Asher Raban in a 60-7 home win over Globe. Thomas also has an array of backs to choose from: senior Afton Cox--who also had a sack defensively--junior J.T. Richardson and sophomore Clance Wiltbank each ran for touchdowns against Globe, averaging over 13 yards a carry and combining for 104. But Morgan's team, in order to hang onto its playoff berth, will need to at least play sixth-ranked Holbrook close and win its finale at Alchesay...
3A
2. Round Valley [7-0, 2-0; previous ranking- third]*: The Elks' game Oct. 8 at former East co-leader Show Low was as good as advertised, with Seth Wiltbank again being the difference-maker. The senior running back opened the scoring with a 95-yard run, broke a 14-14 third-quarter tie with a 72-yard halfback option pass to senior Stockton Brown, and scored the game-winning touchdown, down late 32-29, with a quick 14-yard handoff off right tackle on the Elks' final possession. If there is an X factor whose skills can beat any team in the 3A postseason, it is Wiltbank, the conference's second-leading scorer with the second-most touchdowns but just sixth in rushing. Even more to head coach Brad Baca's advantage, the Elks play their final three regular-season games at home, including Friday, Oct. 22's rivalry game against fourth-ranked Snowflake...
3. River Valley [7-0, 2-0; previous- fourth]*: Statistically, Zach Hammett is just one of his average games away from leading the nation in touchdowns scored. The Dust Devils' senior running back is tied for fifth in America with 28 but can share the lead with four more Oct. 15 at home against Yuma Catholic. A fifth, and he leads America in scoring. This is how dangerous a weapon head coach Jonathan Clark possesses, while few notice his defense's dominance, outsourcing his last five opponents 234-0. Yuma Catholic, in five of its six wins, has outscored its opponents 272-0. Something has to give in Mohave Valley, and it may ultimately be up to senior kicker Johnny Delgado to make the difference. A top-four scoring kicker in America, and the state leader in extra points kicked, Delgado has missed just three of them and one field goal in 53 tries this season, once hitting a 52-yarder. Junior Jake Purdy and senior Tanner Wood each had two sacks Oct. 8 to go with six other tackles for loss, helping to neutralize one of 3A's top running quarterbacks, Mohave High School's Johnathan Williams, in the 38-0 win...
4. Snowflake [6-1, 2-0; previous- fifth]: After throttling Payson on the road, 52-17, the defending state champ Lobos look to be in the midst of another late-season push for the top. It starts with senior quarterback Caden Cantrell, whose two touchdowns on 148 yards passing fell just 16 yards short of the top five in 3A. His favorite target, senior Noah Baum, caught a 70-yard scoring pass from him that also left Baum just short of 600 for the season and top five in the conference. But the real workhorse is senior Camden Brimhall, who pounded Payson's line for four touchdowns, tying him for third in the conference--fifth in total points scored--and 79 yards on 17 carries. Senior Samuel Crockett's seven extra points and eighth field goal on the season moved him into the top 25 kickers nationally, while senior Jacob Wagner had two sacks and two other tackles for loss to tie him with junior teammate Jordan Mowers for fifth in 3A...
7. Show Low [6-1, 1-1; previous- sixth]: Senior Colton Yeager dazzled in a losing effort against Round Valley, completing 10 passes for 169 yards and three touchdowns, including a 73-yard pass to sophomore Nash Brewer, who combined with junior Ryan Kishbaugh for more than 300 all-purpose yards. Senior Bryson Ryan added a touchdown on 133 yards rushing. Yeager's 137 kickoff yards, along with 151 yards on four punts--two of which he placed inside the 20--made the Elks earn their 36 points. Unfortunately, they were able to against first-year head coach Carlo Hernandez's defense, which allowed a season-high for points in a game despite 14 tackles, including a sack and two others for loss, from senior linebacker Cooper Ervein. If they win their next two regional matchups at home against lower playoff seeds, the Cougars should be able to host a first-round 3A tournament game regardless of their result Friday, Oct. 29, at Snowflake...
10. Blue Ridge [5-2, 1-1; previous- 15th]: The Yellowjackets were full of ideas and anticipation about how to stop second-ranked Round Valley at home, for Senior Night. That's all gone now, as, just as Blue Ridge was healing from injuries, positive COVID-19 tests have cancelled its Oct. 15 game with the Elks, replaced by Estrella Foothills High School. So first-year head coach Jeremy Hathcock must wrap up a frustrating season on the road, on Show Low's and Payson's Senior Nights. Heading the Slaughter House Five running backs in Hathcock's backfield is junior Seth Slaughter, who rushed for 166 yards and all four Yellowjacket scores on 23 carries Thursday, Oct. 7, at Winslow. A split of their games should be enough to secure a postseason bid, but they cannot restore the momentum lost after the best three-game stretch and most decisive win of the Yellowjackets' season...
13. Winslow [4-2, 0-2; previous- ninth]: The gauntlet is just beginning for Bulldogs head coach Brandon Guzman, who may be a Senior NIght with Payson away from an 0-4 finish if he cannot get more offensive support from a greater range of playmakers. At home against Blue Ridge, it was just quarterback Jace Lyons, running back Chris Arellano, wideout Micah Johnson and kicker, linebacker and rusher Gage Thomas making the plays in a 28-7 loss. While junior Bryan Larsen scored the lone Winslow touchdown from nine yards out, Arellano and Thomas had 65 of the team's mere 90 other rushing yards. The defense of Oct. 15 host Snowflake--and Oct. 29 opponent Round Valley, for that matter--will zero in on these five players, forcing others to get work for tough yardage. The Bulldogs need their first regional win badly, or the postseason could be lost...
15. Wickenburg [3-4, 1-1; previous- 16th]: Over the next two weeks, the Wranglers have an opportunity to put together a final three-game winning streak before Oct. 29, their do-or-die Senior Night with Yuma Catholic. Pull off wins at Chino Valley and Mohave, and head coach Mike Mitchell may have enough quality wins, and a positive enough West Region record, to sneak into the postseason. Sliding quarterback Calogero Dicamillo over to running back paid big dividends Oct. 8 in a 28-0 shutout of Kingman, as the senior had 20 carries for 126 yards and a touchdown to go with nine tackles--one for loss--a sack, and a 60-yard punt return for another score. Senior Braydon Hershkowitz also rushed for a touchdown. Carson Hone also had nine tackles--two for loss--to come up big on defense for the Wranglers, blocking a punt and returning a fumble for the fourth touchdown, while fellow sophomore linebacker Trace Buchert had a fourth interception to tie him for second-most in the conference...
16. Payson [4-3, 0-2; previous- 13th]: Head coach Bryan Burke's Longhorns are also in dire need to beat an East Region opponent and end their two-game skid. Show Low High School is not the optimal place to do it, but Burke doesn't have much of a choice. He has to find a way to get junior quarterback Dexter Waterman in space again, pass to his receivers for more than 18 yards, and get bigger chunks of positive rushing yardage from senior Travis Christianson, who scored a touchdown on the ground in a 52-17 loss to Snowflake. If the Longhorns can't find a way to pull the upset of the No. 7 Cougars, then their Oct. 22 trip to Winslow may well decide the final 2A tournament seed from the East Region. yet another threat in 3A's deepest region, the East.
Next Time
Small School playoff projections in 2A and 3A football and volleyball, along with wrap-ups in badminton and fall boys and girls soccer. Remember, your hot takes and feedback are always welcome! Northern Arizona basketball camps for youth ages 10 to 18 are helping prospective athletes prepare for the upcoming winter sports season. The Cottonwood camps are being held Saturday and Sunday, Oct. 23 and 24, from 10 a.m. to 1 p.m. For more information about fees and specific camp location, follow me on Facebook and Twitter at @ProfGWerner, or email me at gwerner@azpreps365.com.