Queen Creek badminton still in hunt for postseason play
October 20, 2021 by Adriana Dopadre, Arizona State University
---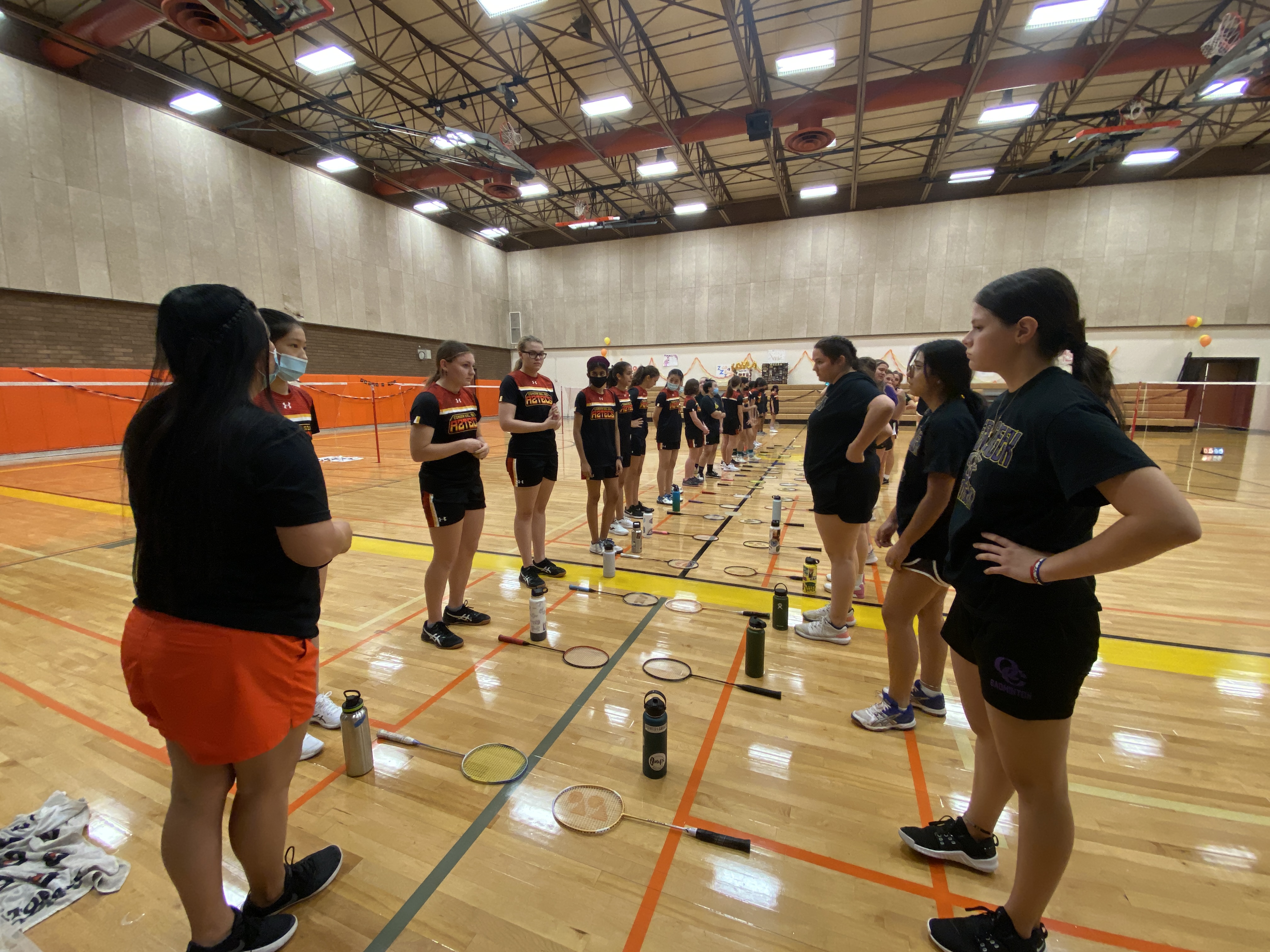 Adriana DoPadre is a journalism student at the ASU Cronkite School assigned to cover Queen Creek High School for AZPreps365
TEMPE — Queen Creek High School's postseason badminton hopes are fluttering in the air after a resounding 8-1 loss at Corona del Sol on Tuesday. The host Aztecs began strong and finished stronger, putting the Bulldogs' chances of returning to the state tournament in a holding pattern.
Queen Creek was ranked 16th and Corona del Sol seventh in Division I before Tuesday's match. The final rankings and state team tournament brackets will be released Wednesday, October 20.
Junior Lauren Ripley scored Queen Creek's sole victory on Tuesday in a three-game singles match against Corona del Sol's Abby Rugg. Ripley lost the first set 21-19, but recovered to win the next two sets 23-21, and 21-15. Just one point in the second set separated the Bulldogs from being swept 9-0.
Senior Bulldog Mariam Suleman made her varsity debut after teammate Rubi Trujillo injured her shoulder. Suleman played with Ashley Rosen in doubles where they lost to the Aztecs' Rugg and Allie Pequeno, 21-13 and 21-15.
If the Bulldogs are to advance to the state tournament, coach Jason Rhone said he'd work with the girls on movement, something the team has struggled with. "I think sometimes we get a little flat-footed, with our footwork," coach Rhone said.
Coach Rhone has a drill he does with the girls during practice, called the "Up-back drill." In this drill, the girls lunge at the net, shuffle back, take a big swing then lunge at the net again. "If you're flat-footed, you're not prepared to move," coach Rhone said. "So sometimes when the birdie gets hit, you're slow to react to it."
As Regan Petersen prepares to potentially represent Queen Creek in the state championship, this drill could help her go far. "I definitely need to drop more," said Peteren. "I never ever do drops, because they never work. Then, obviously I need to move people, which has been my biggest mountain to climb this season."
Petersen lost her singles match against Merilyn Li, 21-9 and 21-11. Petersen and Ripley teamed up again for doubles against the Aztecs Adithi Muruganandam and Li. Muruganandam and Li walked away with the win defeating Petersen and Ripley, 21-17, 21-11.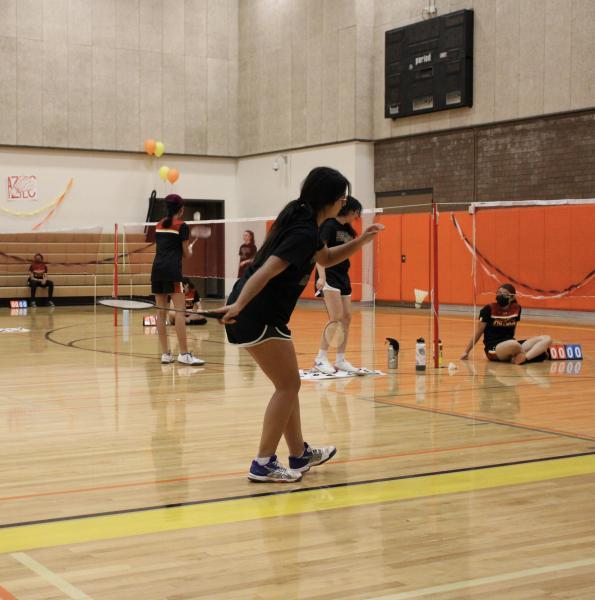 Jaye Estrade serving during her singles match (Adriana DoPadre/AZPreps365)
For the seniors on the Bulldogs team, this was the last regular-season match of their high school career. Jaye Estrada was the only returning senior on varsity this season who last season helped the Bulldogs to their first state tournament.
"I'm sad I'm not going to be able to play next year, but I'm like it's over, it was fun while it lasted," Estrada said. "I don't realize I'm not going to be able to come back next year and play. It's kind of just clicking now."
Coach Rhone is proud to see how the girls improved, mentioning senior Jayden Baird, who has been a member of the team for the past three years. This season was her first season on varsity.