Eye of the Tiger Results
October 23, 2021 by Andy Morales, AZPreps365
---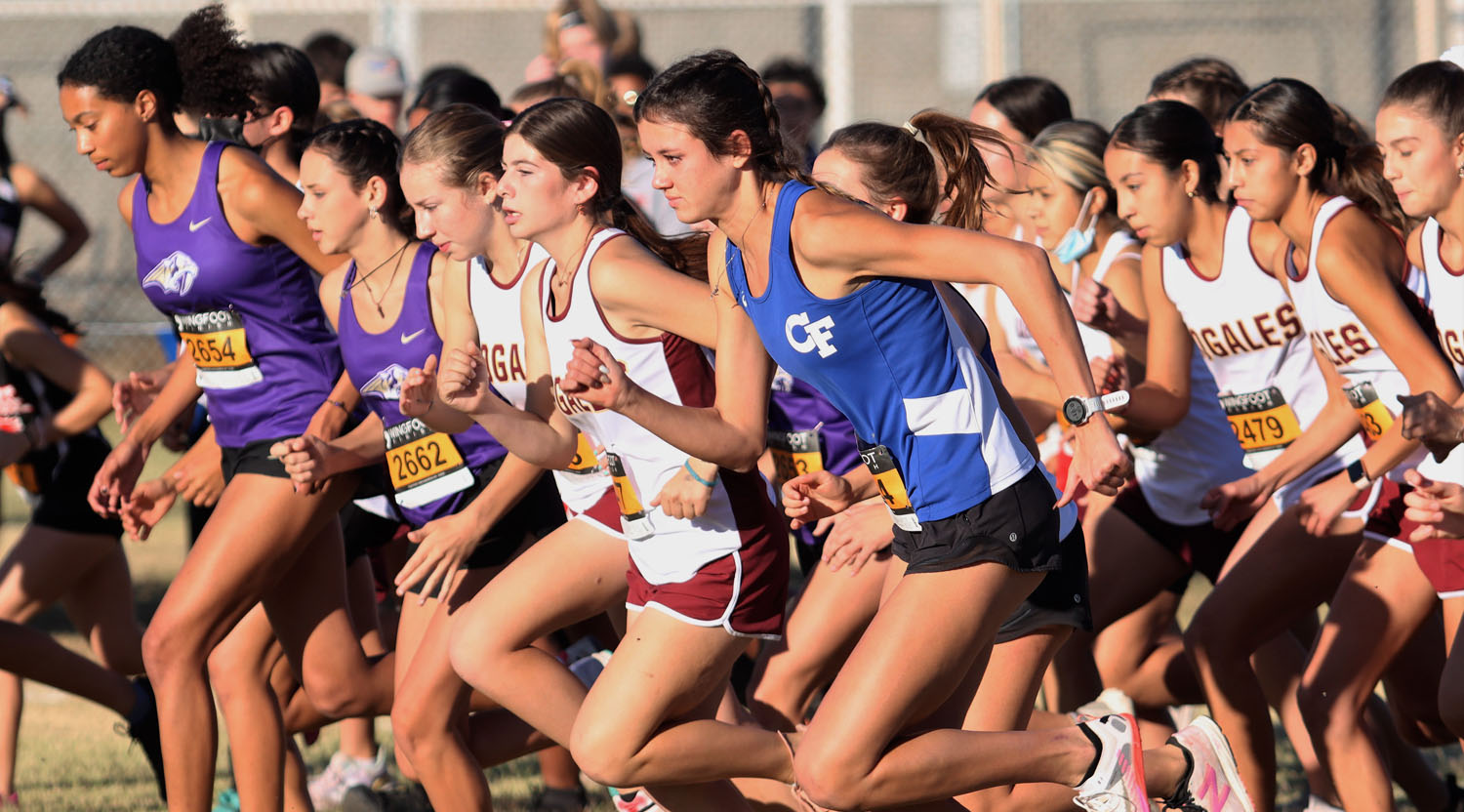 The Eye of the Tiger Invitational was held Saturday morning at Marana High School in preparation for the various sectional races slated to take place at various venues between Nov. 2 – 4 with the state championship meets scheduled for Saturday, Nov. 13 at the Cave Creek Golf Course in Phoenix.
Round Valley senior Jessica Madrid won this event for the second time in a row. Madrid also took second place at the state Division IV meet last year to then senior Kayla O'Connell of Morenci. Madrid is favored to win the state meet this fall.
Noah Jodon took second place at D-I state meet last year and he came in with a safe margin of victory at the Eye of the Tiger. Jodon helped lead Desert Vista to a second place finish at state last fall. Desert Vista also came in second in 2019 after reeling off five straight team championships starting in 2014.
ALA Queen Creek standout Evelynne Carr won the Varsity Blue race and the junior took second to Salpointe standout Kyle Wild in the state DIII meet last year and third place as a freshman.
LINK: COMPLETE RESULTS HERE
GIRLS VARSITY GOLD
Jessica Madrid, Sr. Round Valley 18:03.9
Taylor McCue, Jr. Catalina Foothills 18:28.2
Erin Hooley, So. Fountain Hills 19:41.4
GIRLS GOLD TEAM
1. Catalina Foothills 44
2. Marana 68
3. Desert Ridge 76
BOYS VARSITY GOLD
1. Noah Jodon, Sr. Desert Vista 15:31.5
2. Gabe Parham, Sr. Desert Vista 15:36.1
3. Noah Plaza, Sr. Williams Field 15:38.4
BOYS GOLD TEAM
1. Desert Vista 28
2. Ironwood Ridge 80
3. Canyon del Oro 105
GIRLS VARSITY BLUE
1. Evelynne Carr, Jr. ALA Queen Creek 18:25.7
2. Beatrice Honebrink, Sr. Ironwood Ridge 19:14.7
3. Josie Mejia, Sr. Higley 20:05.0
GIRLS BLUE TEAM
1. ALA Queen Creek 40
2. Ironwood Ridge 60
3. Rincon/UHS 86
BOYS VARSITY BLUE
1. Brandon Martz, Jr. Catalina Foothills 15:57.7
2. Joseph Moreno, Sr. Tucson 16:03.6
3. Oscar Gonzales, Sr. Agua Fria 16:04.7
BOYS BLUE TEAM
1. Brophy Prep 53
2. Agua Fria 59
3. Catalina Foothills 82