Williams Field wins first championship
October 28, 2021 by Andy Morales, AZPreps365
---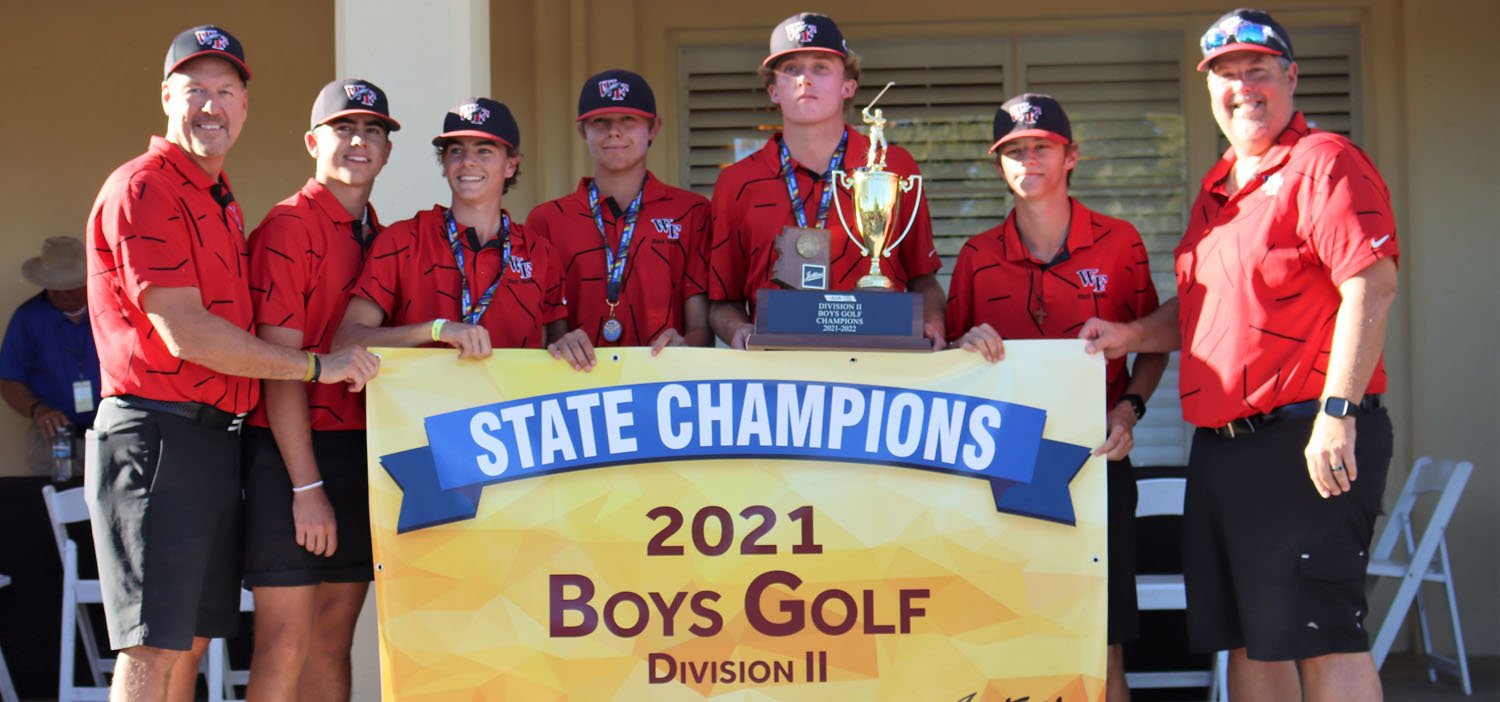 NOTE: Mark Jones with MaxPreps gallery for the Boys D2 Championship
Williams Field broke through with a 607 to 626 win over Saguaro Thursday to capture the Division II state championship held at the Omni Tucson National Catalina Course. It was the first state championship for the Black Hawks after taking second place in 2017, 2018 and 2020 and the program took nothing for granted entering the final round even though the team held a 13-stroke lead over the field after day one on Wednesday.
Ironwood Ridge held that second place spot for most of the day on Thursday but Saguaro made a late surge with Notre Dame and Arcadia also making a run to tie for third place at 628. Arcadia and Williams Field tied for second place last year behind Cactus Shadows but the Falcons did not make the cut this year which guaranteed a new team champion this fall.
The individual state championship was also open to a new name with the last three medalists all graduated and playing at the next level. Former Arcadia standout Tucker Clark (2018) is at Notre Dame, former Arcadia standout Gavin Aurilia (2019) is at USC and former Cactus Shadows standout Jacob Tarkany (2020) is playing for Ohio State.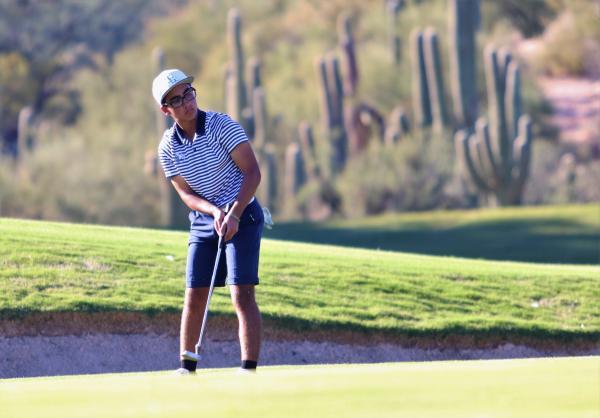 Brasen Briones. (Andy Morales/AZPreps365)
As a team, Williams Field entered the tournament as the top seed with senior standout Rylan Johnson leading the way. Johnson is headed to Oregon State and he took second place at state for the second year in a row despite shooting a 5-under-par 141 because Ironwood Ridge sophomore Brasen Briones put together and incredible 8-under 138 to take the championship. Fellow sophomore Oscar Uribe of Saguaro came in third place with a 3-under 143. Salpointe junior Carlos Astiazaran shot an even 146 as did Seton Catholic senior Nik Kittilson to tie for fourth place.
Briones is the first championship from the Tucson area since 2016 and the sophomore will be part a large contingent of golfers competing for the top sport next year with only three seniors finishing in the top ten. Williams Field loses three seniors to graduation but Ben Carr and Eli Asolas return for another run to the top.
Saguaro (Andy Morales/AZPreps365)

Individuals from right to left. (Andy Morales/AZPreps365)