Gilbert's Allyson Guzzo crushes opponents and gender stereotypes in esports
November 22, 2021 by Jacob Shannon, Arizona State University
---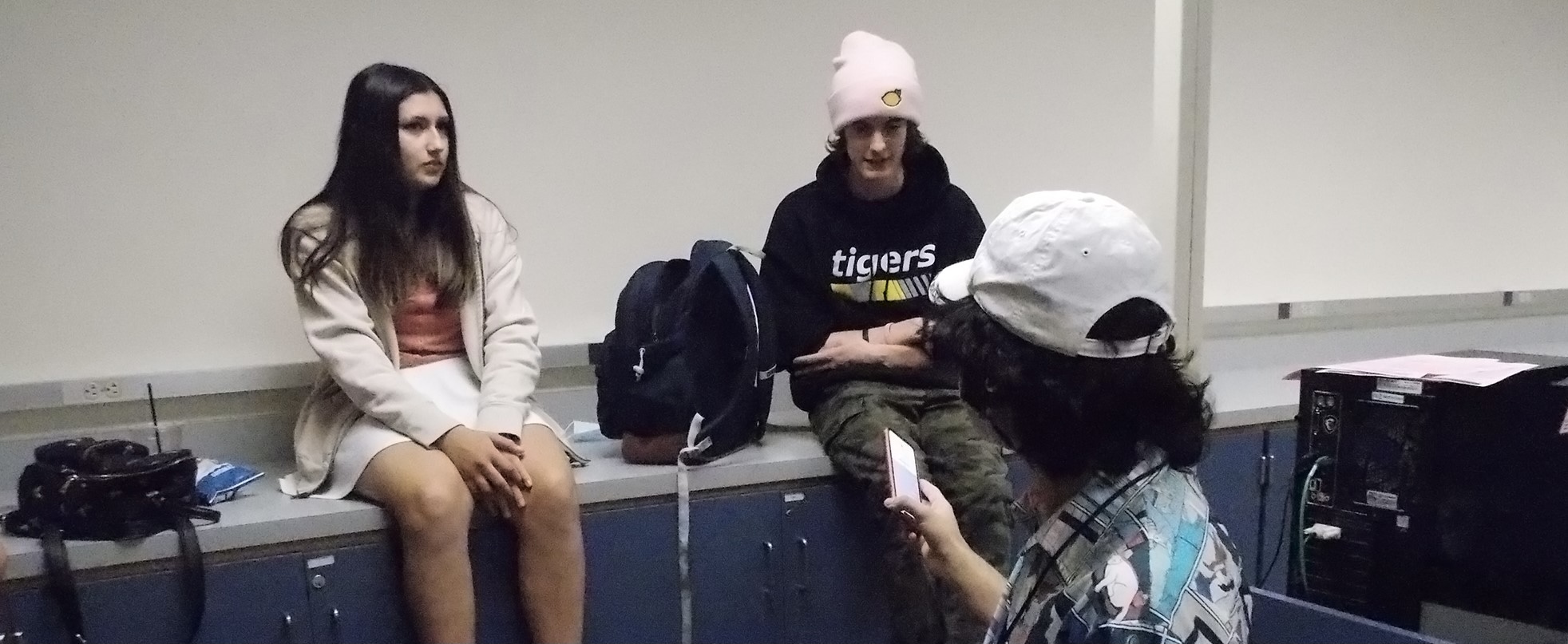 Jacob Shannon is an ASU Cronkite School of Journalism student assigned to cover esports for AZPreps365.com.
In the Gilbert Esports Room, there are a dozen students crowded around four monitors, laughing with each other and casually chatting while playing their games. While the "Smash Bros: Ultimate" team is preparing for their playoff match today, the "League of Legends" varsity team is having a rest day before their playoff match tomorrow. Many might question a rest day before a playoff game, demanding the team should prepare as much as possible for their playoff match, but team captain Allyson Guzzo knows her team is ready.
Guzzo is the team's ADC (Attack Damage Carry) which makes her the figurehead and main source of offense for the team. She also has to be the IGL (in-game leader) for her team, meaning she has to not only facilitate her team's attack but also has to help organize and coordinate her team's defense as well. Luckily, her chemistry with her teammates is excellent and they all understand and know how to execute their game plan and improvise on the fly if they need to. Her team is ranked No. 9 in the PlayVS league and they're fresh off pummeling Rio Rico, 2-0, in a playoff match on Nov. 16. Guzzo netted 31 kills between the two matches, including a penta kill to cap off an emphatic 20-kill game to open the series.
Despite her being the only girl in the program, her relationship with her teammates and the players on the teams they compete against is excellent. Guzzo described how the esports team not only helped her make new friends but also taught her valuable lessons about being a leader, especially now that she's the captain of the team.
Even so, playing outside of her high school matches can prove to be challenging with the amount of harassment that she faces when the strangers she plays with online find out she is a girl. This can range from people blaming mistakes she makes in-game on her gender, to complete strangers begging her to let them buy her gifts and expensive in-game items.
"Some people don't really care and just play the game like normal, which is, of course, the ideal response," Guzzo said. "Other times I'll get the classic 'OMG a girl' and then some weird remarks thrown my way."
Guzzo has had similar experiences in other games as well, with it getting so bad in the game "Counter-Strike: Global Offensive," she had to completely drop playing it competitively.
"I had the same issue using the alias 'Ally' until I changed it to 'Smithy' and stopped using voice chat to communicate with my teammates," Guzzo said. "I ultimately stopped playing CS:GO completely a few years ago because the toxicity overall was too much for me once I reached a higher (rank)."
Unfortunately for many in Guzzo's situation, this situation can feel almost unavoidable at a higher level of play. Just like traditional sports, communication is considered vital to the success of a team and for some like Hannah "Capssicle" Higgins, an Arizona State University student and Twitch streamer, it can be intimidating just to speak in voice chat because of the unsolicited remarks it can invite.
"It's really sad too because I do enjoy games online," Higgins said. "But the backlash I get because I'm a girl just makes me hate my time playing and makes me more depressed. It makes me contemplate a lot if I want to keep playing or just find something better to do in life."
Gilbert's Super Coach Alyssa Beck-White can relate to the struggles that Guzzo and Higgins have both gone through, sharing her own advice on how to try and avoid the harassment.
"Unfortunately girls can oftentimes face harassment in an online gaming environment," Beck-White said. "For several years I avoided using any sort of voice chat in-game unless it was absolutely necessary. Thankfully there are larger and more open communities for women who game nowadays."
And yet, despite all of the negativity that Guzzo has faced when playing online, she continues to push through it all and compete in esports, with aspirations to join or even start a program that focuses on supporting women in esports.
"It's something I'm very passionate about," Guzzo said. "Esports brings people together and I've met some of my closest friends through it, and I think a lot of women are pushed away because of the toxicity that exists in the scene."
For now, Guzzo continues to play out her senior year with her teammates and friends. The Tigers dropped their last playoff match to Higley, 2-1, on Nov. 18, eliminating them from the playoffs one round before the semi-finals. The team now turns their focus toward the spring season, where they look to make another playoff push.