Chaparral volleyball, CLOVR Life Spa team up to make a difference
November 24, 2021 by Tyler Konrad, Arizona State University
---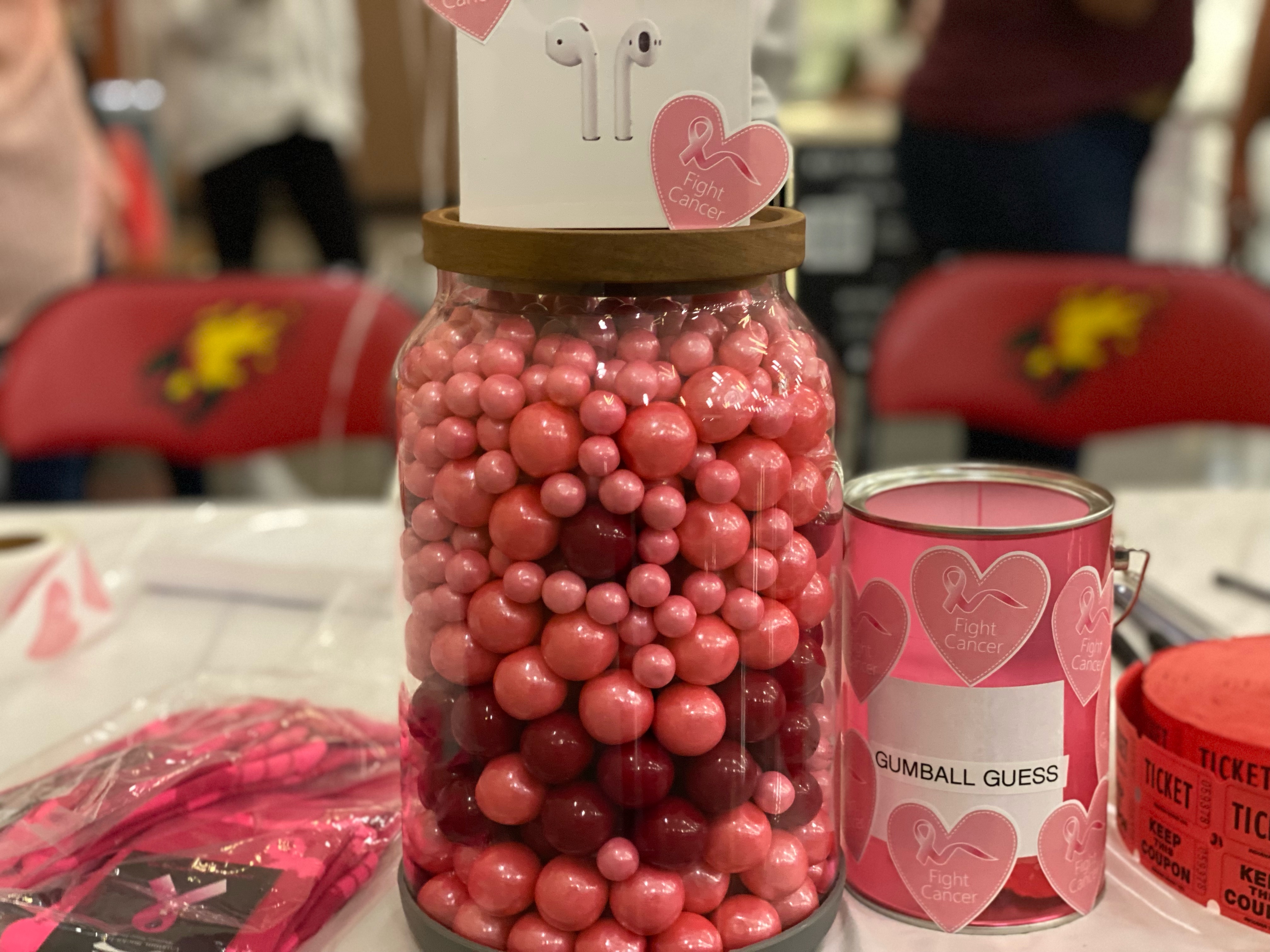 Tyler Konrad is a student at Arizona State University's Walter Cronkite School of Journalism assigned to cover Chaparral High School for AZPreps365.com.
In October, it's common to see athletes in all sports wearing pink cleats, socks, arm sleeves, and everything in between to support breast cancer awareness efforts.
The Chaparral girls volleyball team took part recently by teaming up with CLOVR Life Spa on Oct. 26 when they faced Liberty in their last regional match before the playoffs. Their goal was to create a fun atmosphere for both parents and kids while raising money and awareness for the Phoenix Cancer Support Network.
Jenny Martin created the Phoenix Cancer Support Network in 2016 after the death of her sister, Annie, who fought Ewing sarcoma for three years.
"When families hear the word cancer, the least of their problems should be getting a ride to the doctor's appointment," Martin said. "We have a group of really smart people throughout the community and we help people navigate through their cancer journey. Our goal is to take the hard stuff out of the way so they can focus on themselves and their families."
The Chaparral fundraiser featured raffles, gift baskets, and of course, a volleyball game. CLOVR Life Spa co-owner Rob Harris was excited to get on board with supporting the Phoenix Cancer Support Network.
"It is very important for our company to support the community and we are always looking for opportunities to do that, so it was a perfect fit," Harris said. "The event was a ton of fun, to see a community come together and raise awareness for a great cause, it means a lot to be a part of something that special."
Fans were encouraged to wear as much pink as possible, while players were encouraged to wear pink socks with their uniforms. Junior Kaycee Atkinson knew how much this event meant to the community, along with how much the fans helped the team succeed.
"Having support from the fans helped us carry momentum at times, especially in the fifth set when we went on to win," Atkinson said. "That environment is so special because it is a great cause and to see our community come together and raise money for PCSN is so heartwarming."
The Firebirds went on to win the game in five sets, 3-2, moving to 23-11 on the season, 7-3 in 6A Desert Valley region play. Harris mentioned that it was one of the most exciting matches of volleyball he had ever seen.
"No matter who you were rooting for, it was back and forth between the two teams, with great rallies. There was never a sense of someone taking control, so it was very entertaining," said Harris.
The event brought in smiles, fun, and raised more than $850 for PCSN. Martin was extremely grateful for the event.
"The reason why it is so impactful when high schools and other local community groups get involved is because every single dollar raised goes directly to helping a cancer patient in our community," said Martin.