Local school districts continue 23-year partnership with the City of Phoenix for high school swim and dive teams
November 30, 2021 by Ethan Schwager, Arizona State University
---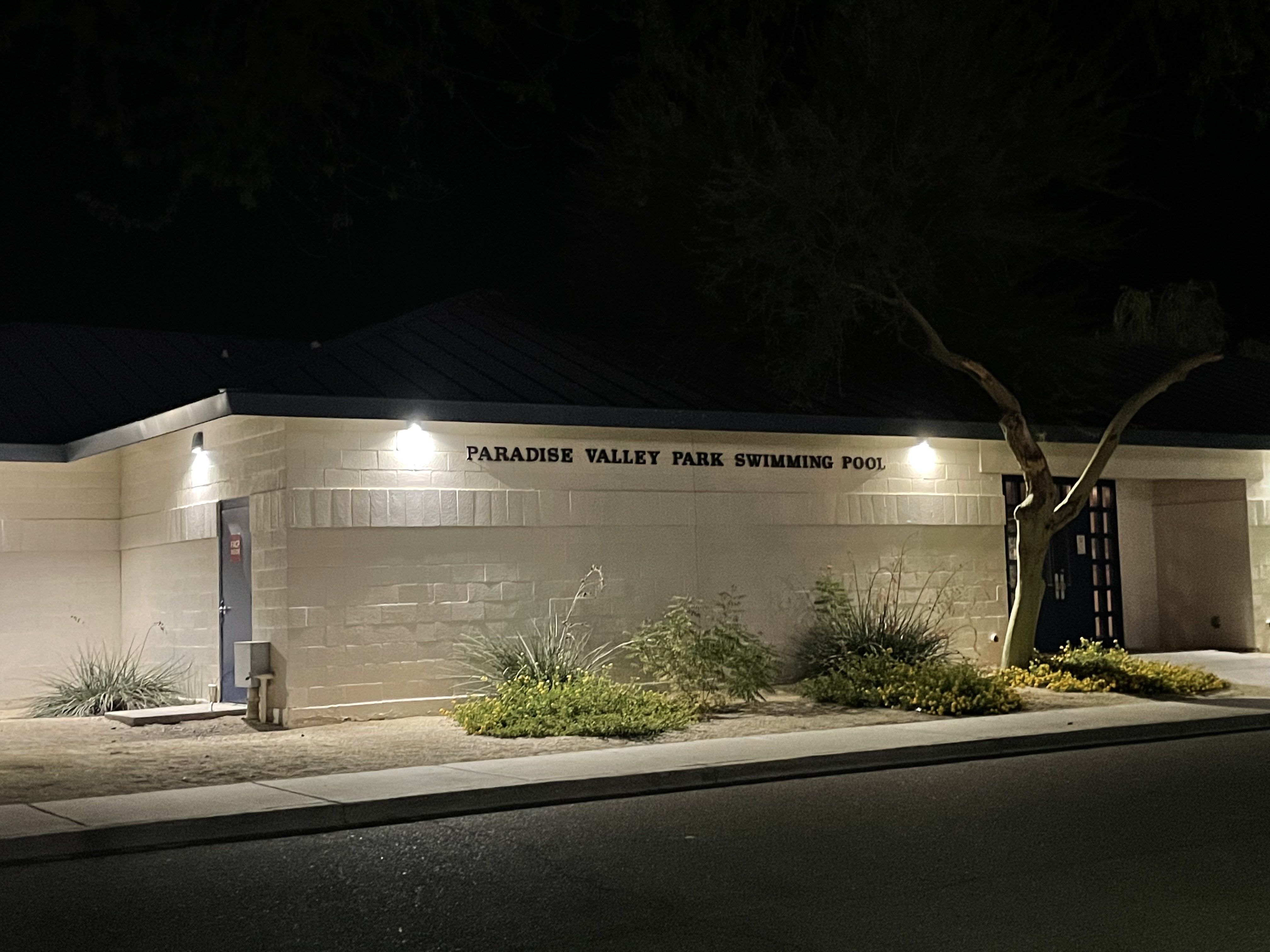 Ethan Schwager is an ASU Cronkite School of Journalism student assigned to cover Pinnacle High School for AZPreps365.com.
When City of Phoenix public pools shut down for the general public every Labor Day, they begin to open up for Arizona high schools, which take over the entirety of the upkeep fees for the fall. The schools use the pools for practices and meets throughout the high school swim and dive season, which concludes in early November.
"The City of Phoenix is reimbursed by the school districts for staffing, utilities and pool chemicals," supervisor for Phoenix aquatics operations Becky Hulett said in an email via Parks and Recreation public information officer James Ritter.
Some of those funds include, but are not limited to, a lifeguard rate of $15 an hour per employee, a facilitator rate of $72.76 an hour and a $20 per hour rental fee.
Costs can get expensive, and are paid for by the school district. The Pinnacle Pioneers, for example, practice for 16 hours and 45 minutes each week between their boys and girls swim and dive teams. The Paradise Valley Unified School District (PVUSD) is responsible for an upward of $2,480 per week for Pinnacle alone. When factoring in all of the swim and dive teams in the PVUSD, tens of thousands of dollars are being spent each week in reimbursements.
According to Hulett, Deer Valley Unified School District and Glendale Union High School District also pay for their schools to use City of Phoenix aquatics facilities.
Going into the season, there was skepticism on where high school swim teams would practice this year. In March, the Phoenix City Council approved a policy that banned facility rentals due to COVID-19 policies.
"Our staff understands that some teams needed to confirm a rental for the fall season now, but we need to stay in compliance with the approved policy," said Gregg Bach, who was public information officer for Phoenix Parks and Recreation at the time.
These issues were initially resolved through renting other facilities.
"The school districts worked with other municipalities and private pools to find pool space for practice," Hulett said.
The issues surrounding pool rentals were resolved before the AIA swim season started back up in August, allowing the swim season to go on as normal.
"It's been great to [host these swim teams] every year," City of Phoenix Parks and Recreation customer service clerk Jocelyn Solis said. "In the preseason we get their schedule, get everything set up and then in the first week of their season, [high schools] are assigned their pools."
The partnership between the school districts and the City of Phoenix Parks and Recreation Department has been going on for over two decades.
"The City of Phoenix entered into formalized usage with several school districts beginning in 1999," Hulett said.
Once the AIA State Swim and Dive Championships concluded, City of Phoenix aquatics facilities will not be in use until Memorial Day 2022.