Pinnacle swimmer Reynolds leaves a legacy
December 1, 2021 by Ethan Schwager, Arizona State University
---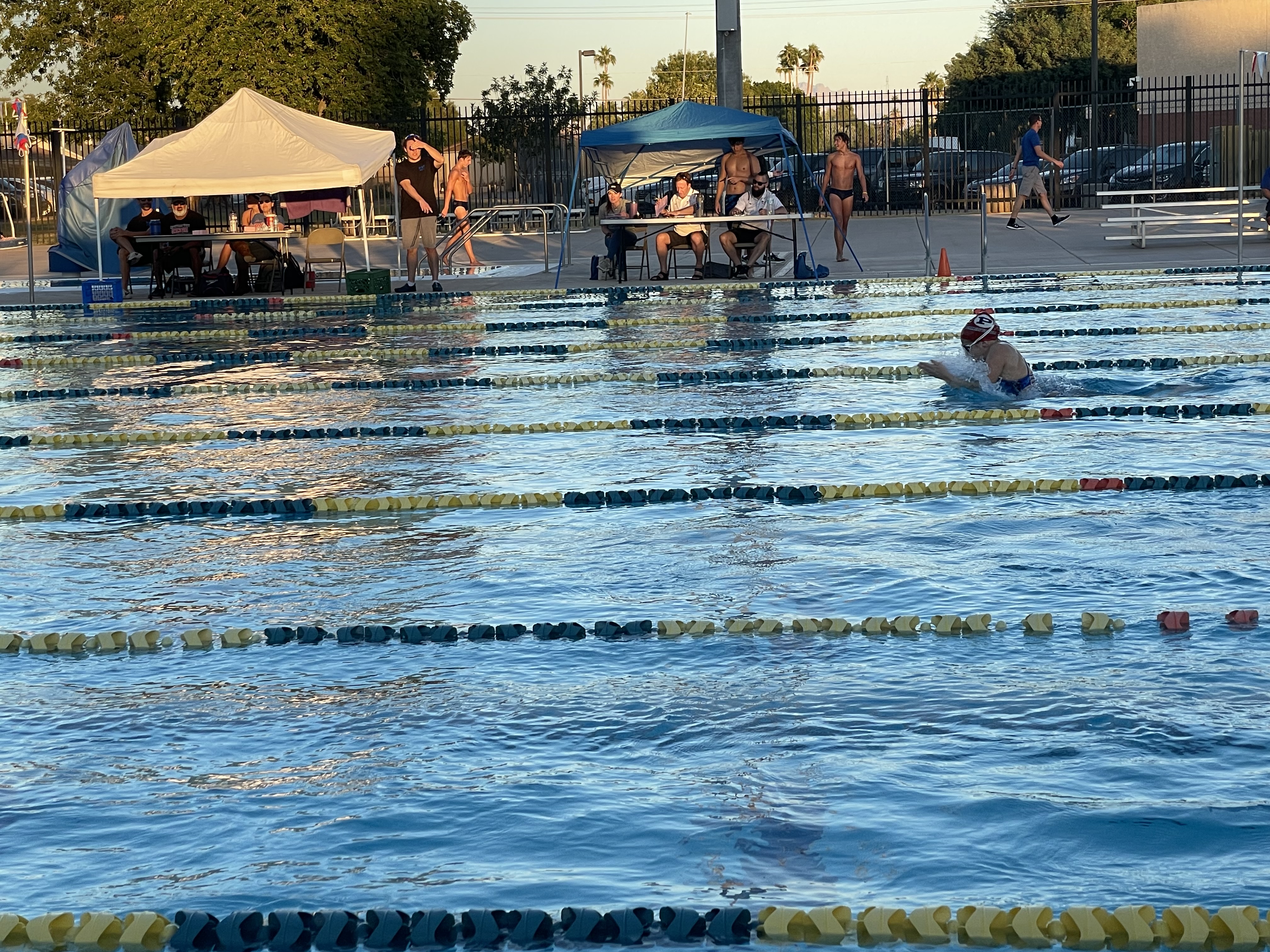 Ethan Schwager is an ASU Cronkite School of Journalism student assigned to cover Pinnacle High School for AZPreps365.com.
Pinnacle senior swim captain Bailey Reynolds has put on the Pioneer logo swim cap for the final time. A swimming career full of highs and lows is over, but Reynolds looks forward to the next chapter of her life.
"I plan on finding a job and continuing my academics [after high school]," Reynolds said.
Reynolds plans on swimming club in college next year, but at this moment in time she is able to reflect on what she has been through so far. The Pinnacle captain began swimming competitively when she was eight-years-old.
"My mom actually signed me up for a local rec team," Reynolds said. " I never stopped after that."
Reynolds would later join Phoenix Swim Club, where she would team up with her good friend and high school teammate Zoe Dreschel.
"She's a very motivated person," Dreschel said. " [Reynolds] doesn't want to disappoint her team and the people around her."
Reynolds was supposed to swim in the AIA State Championships as a junior in the 100-yard breaststroke, but she contracted COVID-19 and was forced to sit the meet out. She rebounded well this year, and almost made it back to states falling within a few tenths of a second of qualifying for the big meet.
Being a high-level competitor is certainly a goal for all athletes, but in some cases being a leader is just as important.
"[Reynolds] is very inclusive of all the girls on our team," Pinnacle girls swimming head coach Andrea Ditter said. "We have club swimmers that are competing at the state level, and non-club swimmers who have never swam before in their lives and Bailey make sure all of them feel comfortable and accepted."
Reynolds knows what is feels like to be both a club swimmer and a non-club swimmer. After spending years training at the club level, Reynolds decided to quit Phoenix Swim Club to focus on her high school team full-time.
"I really wanted to focus on my high school season for my senior year," Reynolds said. "I thought the best way to do that was to be at every practice instead of just club days."
Pinnacle swimming has practice every day of the week, but those who practice for their club only have to show up to high school practice on Wednesdays.
Reynolds will always cherish what Pinnacle swimming has done for her, as will the school when it comes to Reynolds' leadership.
"[Being a Pinnacle swimmer] means being a part of a team that is there for you, no matter what you're doing," Reynolds said. "It's always there to support you, and you have a group of friends and your family that will never let you down."
Reynolds went through many ups in downs in swimming over the past four years. There were countless great races, but also injuries and a global pandemic that kept swimmers out of the water for months.
"[The COVID-19 shutdown] took a toll on every swimmer's mental health," Reynolds said. "It was hard to get back into swimming afterwards, after not having swam for so long."
Bailey Reynolds may not get back in the pool to race again this swim season, but she will always be reminded about how the sport is a part of her life. Whether it is the old swimsuits, caps or goggles that serve as a reminder, it is impossible to forget what the sport has given Reynolds.