Flowing Wells is set for another championship run
December 14, 2021 by Andy Morales, AZPreps365
---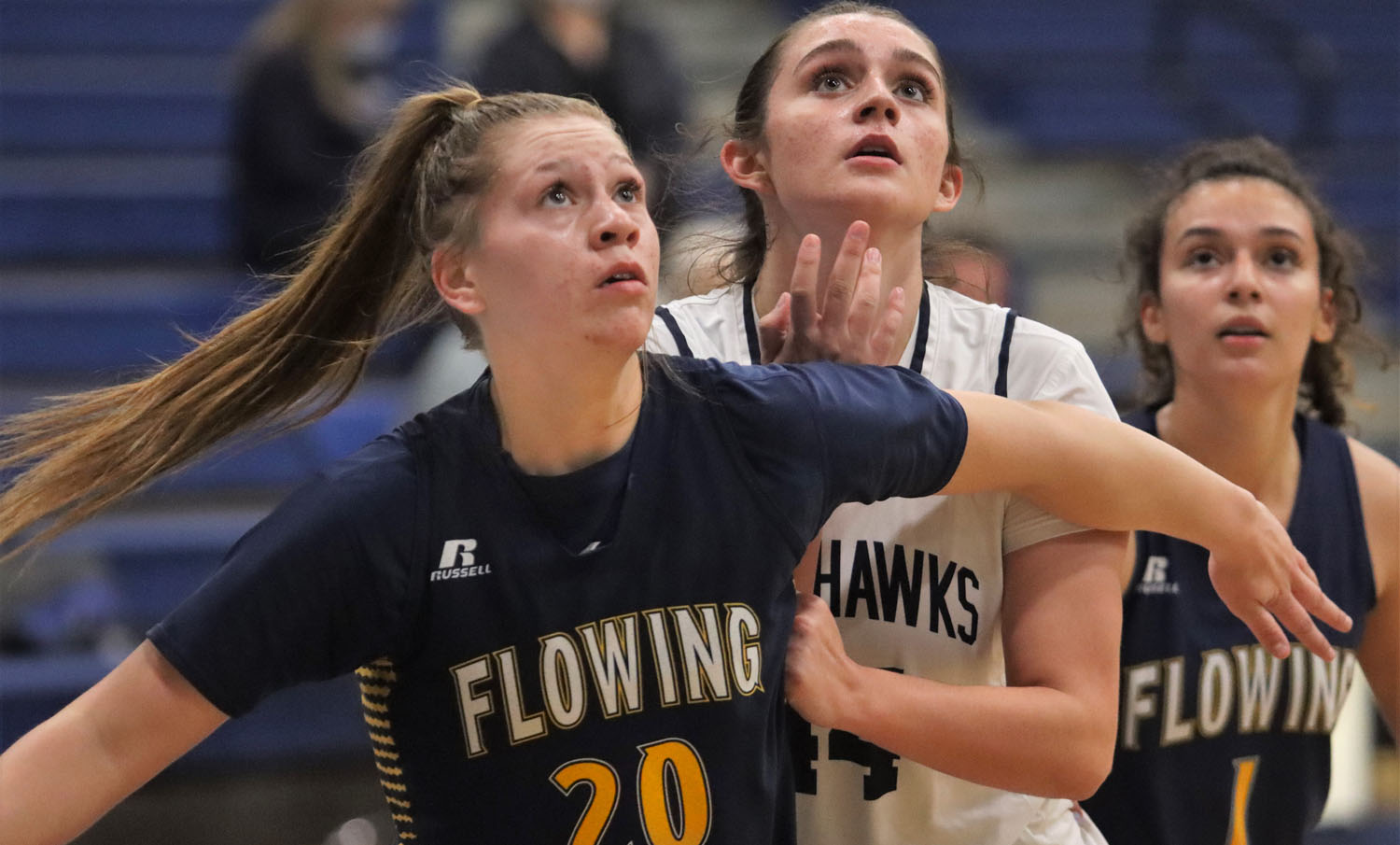 Flowing Wells improved to 10-1 on the year after taking care of 5A Sonoran Region foe Ironwood Ridge on the road 50-38 Tuesday night. The one blemish on the Caballero record came in the championship game of the Feast Mode Thanksgiving Tournament against 6A Perry and, although tournament games do not count towards power rankings, the games played in that preseason tournament helped prepare the program for region play and another state championship run.
Flowing Wells went on an incredible run last year that ended with a runner-up finish in the 5A Conference playoffs and most of the pieces are still in place this year except for standout guard Milinda Arguellez who is now a freshman for Texas A&M International.
The Nighthawks fell to 2-4 on the year and 0-1 in region play with a chance to even that record tomorrow night when the team hosts Mountain View Marana (3-4). Ironwood Ridge only played three games last year due to COVID restrictions and some of that rust showed Tuesday night despite opening up on a 5-0 run on the Caballeros.
The Nighthawks went out to that early 5-0 lead with little difficulty but then the shots stopped falling and Flowing Wells went on a 13-0 run that spanned the next seven minutes of play. Ironwood Ridge battled back to cut the lead down to 19-14 with 1:21 left in the first half but a missed opportunity to close the gap at one end resulted in a 3-point bucket from Navine Mallon in the closing seconds at the other end to make it 22-14 at the half.
Mallon was a major part of the group that made it to the state championship final last year and she poured in 17 points against Ironwood Ridge and her teammates Sydney Lomeli-Capen and Leamsi Acuna added 12 points each.
The Caballeros held Ironwood Ridge at bay the rest of the way and the team eventually built its biggest lead at 36-20 with 3:40 left in the third quarter. The Nighthawks were able to get within 13 points several times down the stretch and Emma Miller hit a 3 with 53.6 seconds left for the 50-38 final.
Sidney Anderson and Sophia Munoz scored 8 points each to lead Ironwood Ridge and Annalise Holthaus scored 5.
Flowing Wells travels to Casa Grande (5-1) Wednesday night and the program will host the Flowing Wells Shootout starting on Dec. 28.