Tucson High girls take care of Highland at home
January 4, 2022 by Andy Morales, AZPreps365
---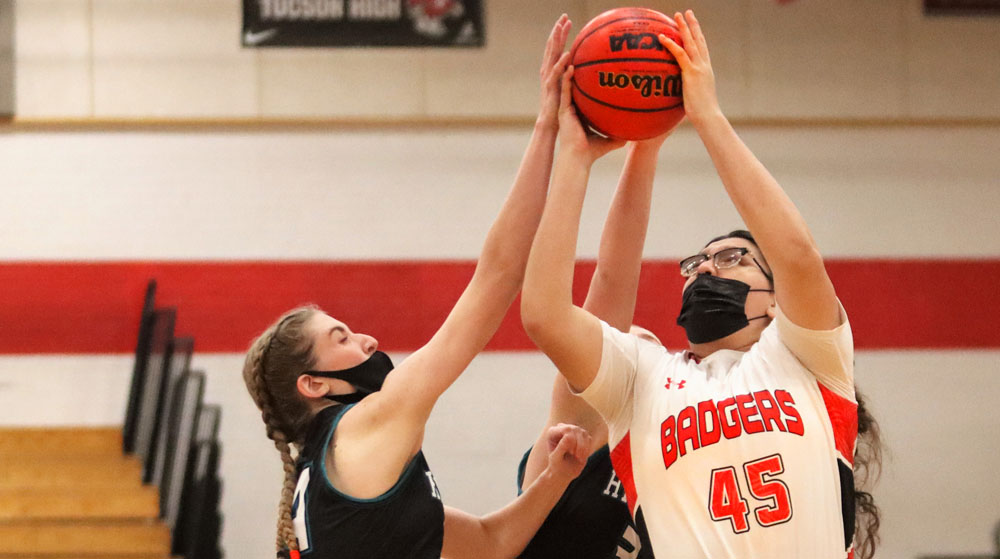 The first set of AIA power rankings are slated to be released on Thursday at noon and the Tucson High Badgers are expected to be in the hunt for a favorable initial placement after starting the season out 11-2 overall and 8-1 in power-ranking matches after taking care of Highland 64-37 at home Tuesday night.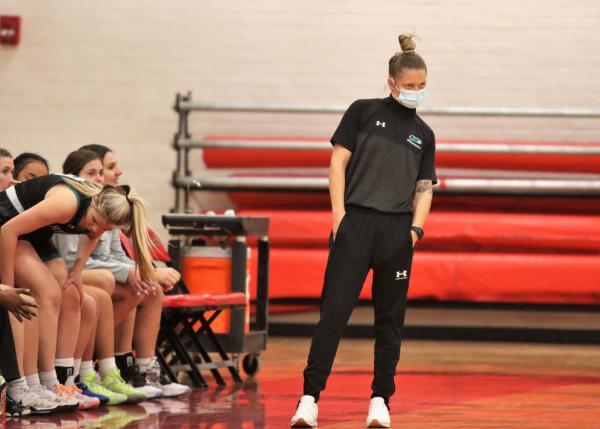 Cassandra Damyanovich. (Andy Morales/AZPreps365)
Highland fell to 3-10 overall and 1-6 in ranking games under first-year head coach Cassandra Damyanovich. Damyanovich graduated from Highland in 2011 after playing under legendary coach Miner Webster who retired in 2018 with 816 career wins. Damyanovich inherited a team with no seniors but there are seven juniors listed including Leah Ericson, who finished with a team-high 14 points, and Ashley Lund, who added 8 points.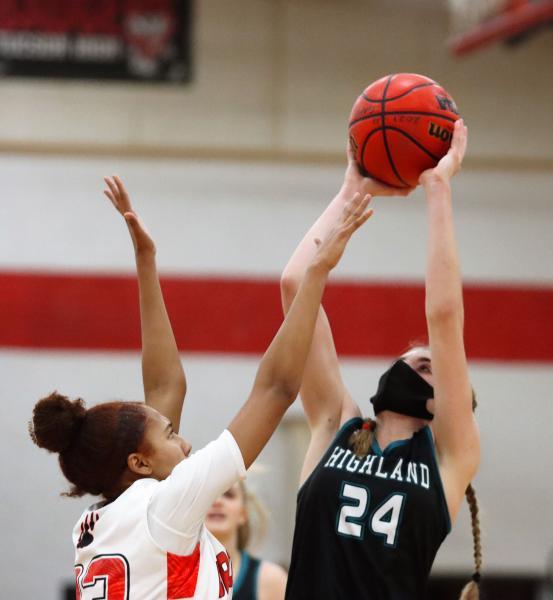 Leah Ericson. (Andy Morales/AZPreps365)
Ericson scored most of her points in the paint and she gave the Badgers trouble early and the team had a difficult time shaking the Hawks, especially after Lund hit a three-pointer with 6:42 left in the third quarter to keep Highland in the game, down 32-22. The Badgers took over from there, however, and the team broke out to a 21-4 run to put the game out of reach at 53-26 with 6:21 left.
Tucson junior center Gabriella Sanchez was dominant inside and she finished with a game-high 23 points with senior guards Tamia Clardy (9 points) and Skylar Begay (8) controlling the outside. The duo also broke down the Hawk defense with multiple cuts to the basket, ultimately opening things up for Sanchez on the opposite side.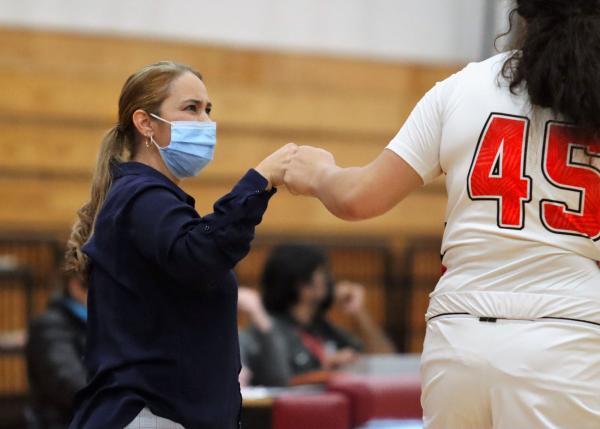 Annette Gutierrez. (Andy Morales/AZPreps365)
Longtime Badger head coach Annette Gutierrez has qualified for the postseason every year since 2014 and that streak looks safe, especially with a conference play-in phase used this year for teams ending the season ranked 9-24. Gutierrez played for Salpointe in high school and she was part of the Central Arizona NJCAA National Championship team of 1989.
The Play-In Tournament for the 6A level is scheduled for Thursday, Feb. 10 and the first round is slated for Wednesday, Feb. 16. The state championship games for 2A-62 is set for the Arizona Veteran's Memorial Coliseum at various dates. The 1A state final is set for the Findlay Toyota Center in Prescott Valley.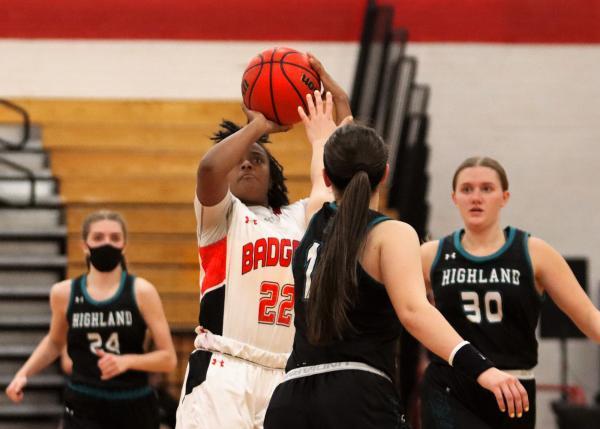 Tamia Clardy pulls up for a shot. (Andy Morales/AZPreps365)
Highland will host Shadow Ridge (9-6, 5-2) on Thursday and Tucson will travel to Rincon/UHS (3-6, 1-4) on Jan.11.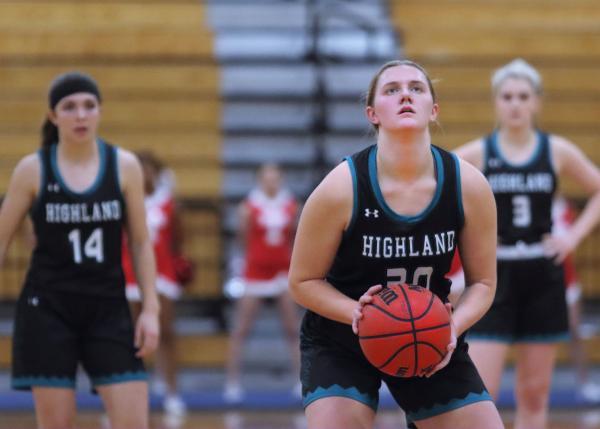 Ashley Lund. (Andy Morales/AZPreps365)