Pusch Ridge keeps control of the 3A South with win over Palo Verde
January 10, 2022 by Andy Morales, AZPreps365
---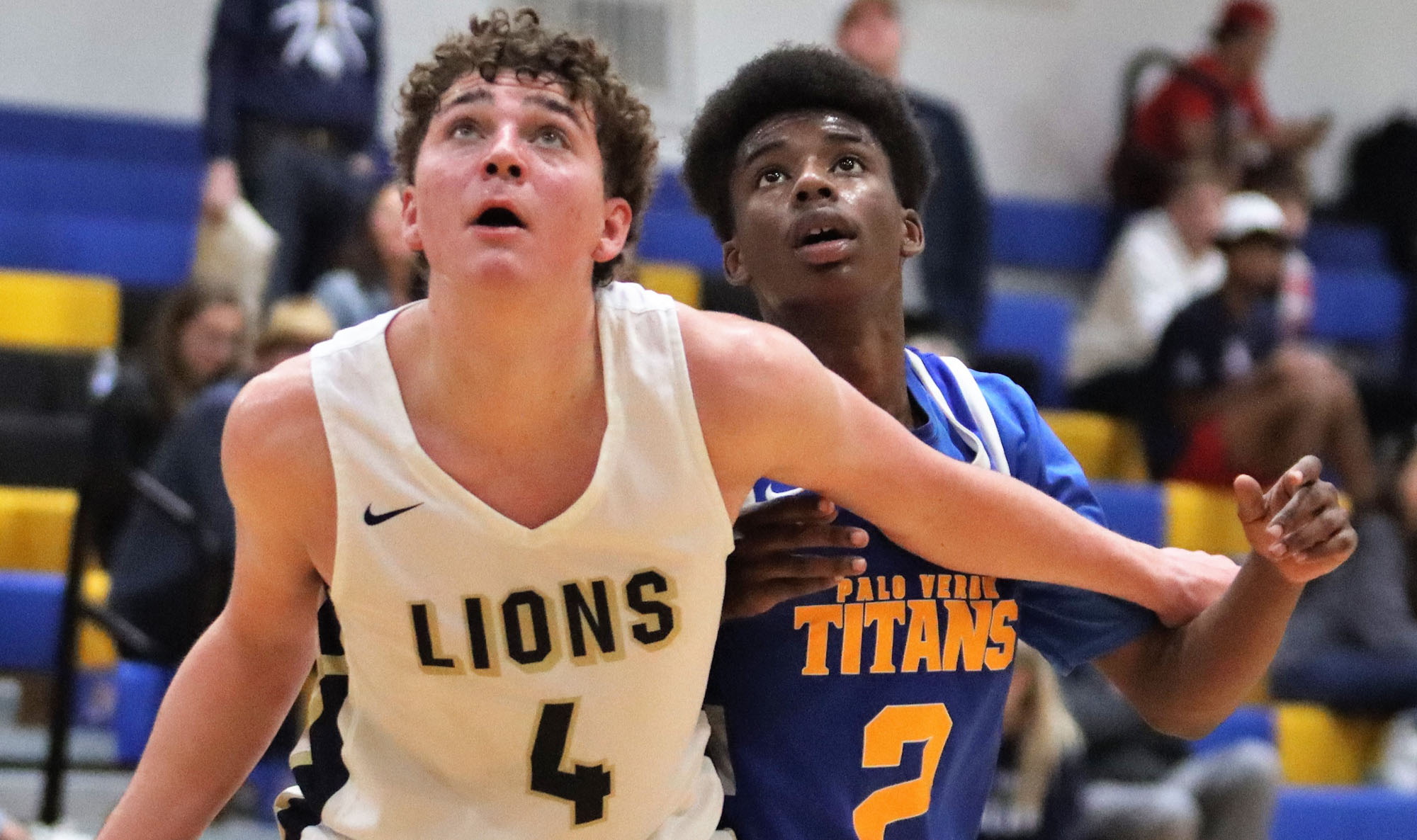 Palo Verde battled back from a 15-point deficit to pull within three points with 5:05 left at Pusch Ridge but the Lions held on for a 58-51 win to keep control of the 3A South Region. At 7-2 in power-ranking games, Pusch Ridge is the highest ranked team from Southern Arizona at No. 16 entering Monday night.
Palo Verde fell to 5-2 on the year with a No. 31 ranking but the top two teams in each of the seven regions in 3A competition will earn an automatic berth to the state playoffs regardless of ranking in the 24-team state bracket. The 3A level is the only conference to skip the play-in phase this winter so the top eight ranked teams will enter the state playoffs with a first-round bye to set up a more common 16-team second round. A team ranked outside of the top 24 will bump others out of the top 24 if that team finishes in the top of two of a region per conference rules.
Alex Manning poured in 23 of his game-high 27 points in the second half with 11 of those coming in the final 3:54 of the game. Kelvin Briggs cut the Lion lead down to 44-41 with 5:05 left in the game but Ryan Tertel hit a three-pointer with 4:36 left to end a 19-7 run by the Titans and then Manning took over.
Tertel finished with 12 and Briggs had 18 for Palo Verde but Titan senior guard Antonio Martinez scored 20 points to help fuel the comeback. The Lions led 11-8 after the first quarter and 21-20 at the half. Briggs made two free throws with 7:51 left in the third quarter to give Palo Verde a 22-21 lead but Pusch Ridge went on a 16-0 run and the team led 41-30 to start the fourth quarter.
Pusch Ridge has a huge region match slated for Wednesday night at No. 23 Sabino (5-2) and that game can set the tone for the rest of the regular season in the 3A South. Palo Verde will host 2A opponent No. 44 San Miguel (1-7) on Wednesday before going up against 4A power No. 11 Sahuaro (6-2) in McKale Center on the University of Arizona campus on Monday, Jan. 17 as part of the MLK Basketball Classic.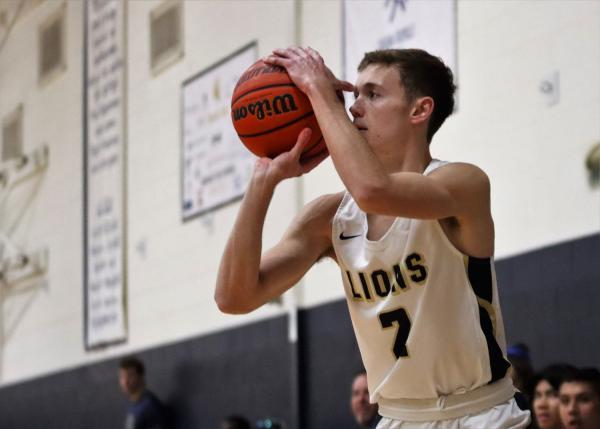 (Ryan Tertel/Andy Morales-AZPreps365)