Salpointe and Walden Grove play to a tie
January 11, 2022 by Andy Morales, AZPreps365
---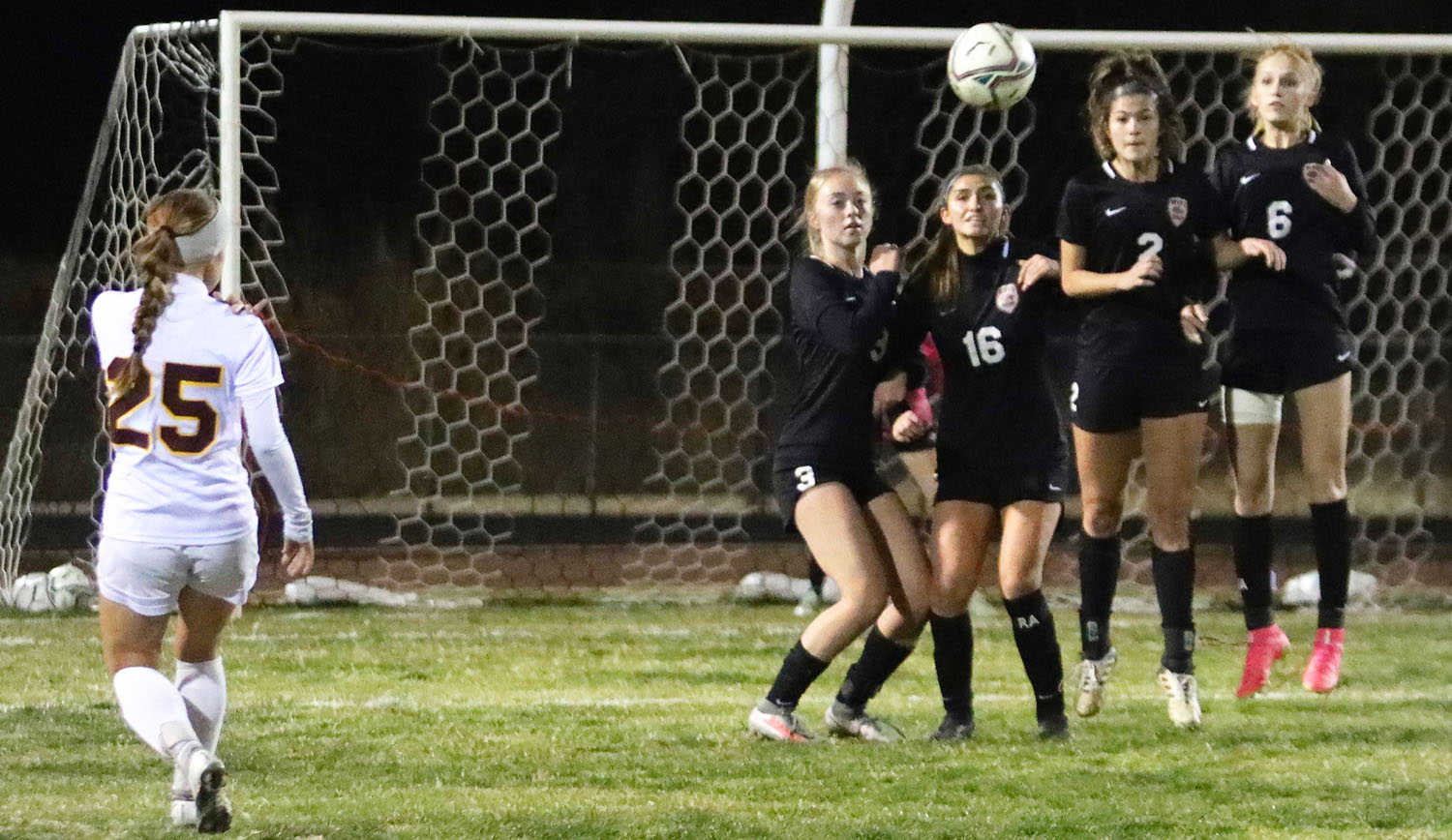 Nothing was decided after 100 minutes of play at Walden Grove Tuesday night except for the things we already knew - Salpointe and Walden Grove are stocked once again with some of the best talent in the state and it's much too early to rely on the first set of rankings. Things will change.
The initial AIA power rankings were released on Tuesday afternoon and Walden Grove came in at No. 7 and Salpointe at No. 13 and the two power-programs ended the night with a 0-0 tie after 40 minutes of regulation and two 10-minute overtime periods (There are no kicks from the mark in the regular season). The Red Wolves are now 4-1-1 on the year and the Lancers are 2-1-2 with more than half of their regular season games remaining on their schedules including region play. Both teams were overlooked last year and it's doubtful that will happen again this year.
The Lancers won their fourth state championship in five years last winter and they did it in grand fashion as the No. 3 seed by taking out top-seeded Prescott 2-0 in the final after beating No. 2 Notre Dame 3-0 in the semifinals. The Lancers outscored their playoff opponents 17-1 and Walden Grove made it to the quarterfinal round as the No. 7 seed, falling to Notre Dame 1-0.
There will be a play-in tournament this year taking in teams ranked No. 9-24 so anything could happen in a sport like soccer when teams are given a chance to prove themselves on the pitch.
Salpointe came up with 13 shots at Walden Grove Tuesday night and the Red Wolves had 11 with both squads coming up with excellent chances but the match belonged to the keepers with Walden Grove sophomore Megan Blatnik collecting seven saves and Lancer senior Madison Smith coming up with nine including two in overtime. Blatnik is one of a handful of contributing sophomores on a roster dominated by nine seniors and Smith has already seen time playing with seasoned professionals on the FC Tucson Women squad and she is headed to Northern Colorado next year.
No. 10 Sahuaro (3-1-1) is the other power 4A team from Tucson and the Cougars came away with a 1-1 tie at home against No. 19 Sahuarita (3-1-2) Tuesday night which only highlights the parity in the Tucson area this early in the season.