Dobson upends Westwood in girls hoops
January 13, 2022 by Les Willsey, AZPreps365
---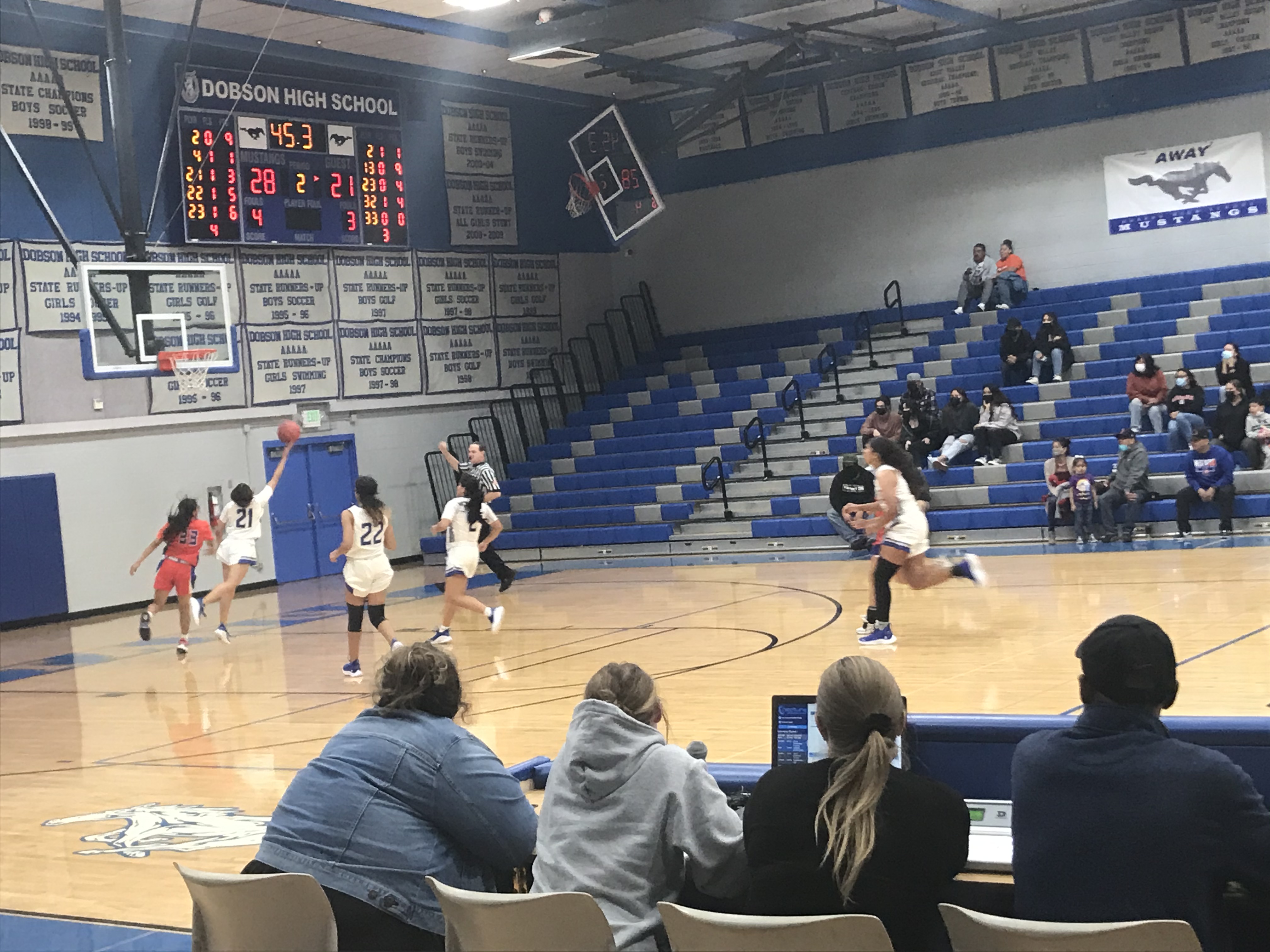 Dobson's girls basketball team is making up for lost time.
A COVID-19 outbreak in December shelved the Mustangs for the entire month. They managed to play eight games in an invitational Thanksgiving week (posting a 7-1 record) and one power-ranking game Nov. 30. Their first game back was Jan. 5 and mostly it's region play that's in front of them.
On Thursday coach Henry Bribiescas' squad made up more ground - with a third consecutive win and fourth in five games earning it a share of the 6A East Valley Region lead. That was accomplished by a 51-38 victory over #5-ranked Westwood at Dobson High. Dobson entered play ranked #17.
Dobson's record is solid at 11-3 overall, 4-2 in power-ranking games. Defeating Westwood tied the Mustangs with the Warriors at 3-1 in region play. Westwood is now 14-3 overall, 8-2 prg
This was an an add-on win for Dobson. The Mustangs led 13-8 after the opening quarter, 30-21 at halftime and 42-29 after three quarters. Dobson's offense revolved around post Siarra Beck (15 points) and guards Jaziah Billey (13 points) and Ahdiayh Chee (10 points). Defensively their press guided a 19-9 edge in the turnover battle.
"We wanted to get the ball to our bigs," Bribiescas said. "That was an advantage I think we have. I thought we showed patience getting the ball to them and not settling for other shots if they weren't available early.
Beck, a 5-foot-11 inch senior and senior reserve Allira Martin were the effective inside presence. Their production began being felt in the second quarter, teaming up for 11 points in the period. Beck took over in the second half, particularly in the third quarter with seven of her nine points after intermission.
Angie Montoya led Westwood with 11 points. K'ya Burrough and Kristine Scabby added seven points apiece. The Warriors weren't able to threaten Dobson's nine-point halftime lead. The closest they got was 35-27 with six minutes left in the third period.
Dobson will be busy next week and the rest of the regular season. The Mustangs play four games next week (Tuesday through Friday) beginning with a road game vs. Mountain View. Westwood is on a real road trip Friday (Jan. 14) visiting Cibola in Yuma.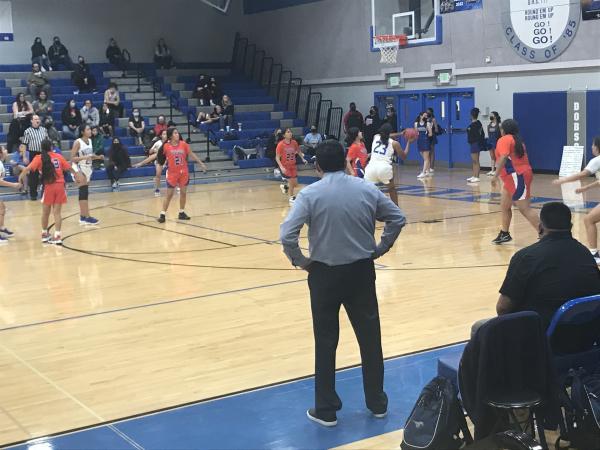 Dobson's Siarra Beck (23) gets free inside for a layup. (Azpreps365 photo)