Sunnyside Boys and Liberty Girls win Flowing Wells Invite
January 16, 2022 by Andy Morales, AZPreps365
---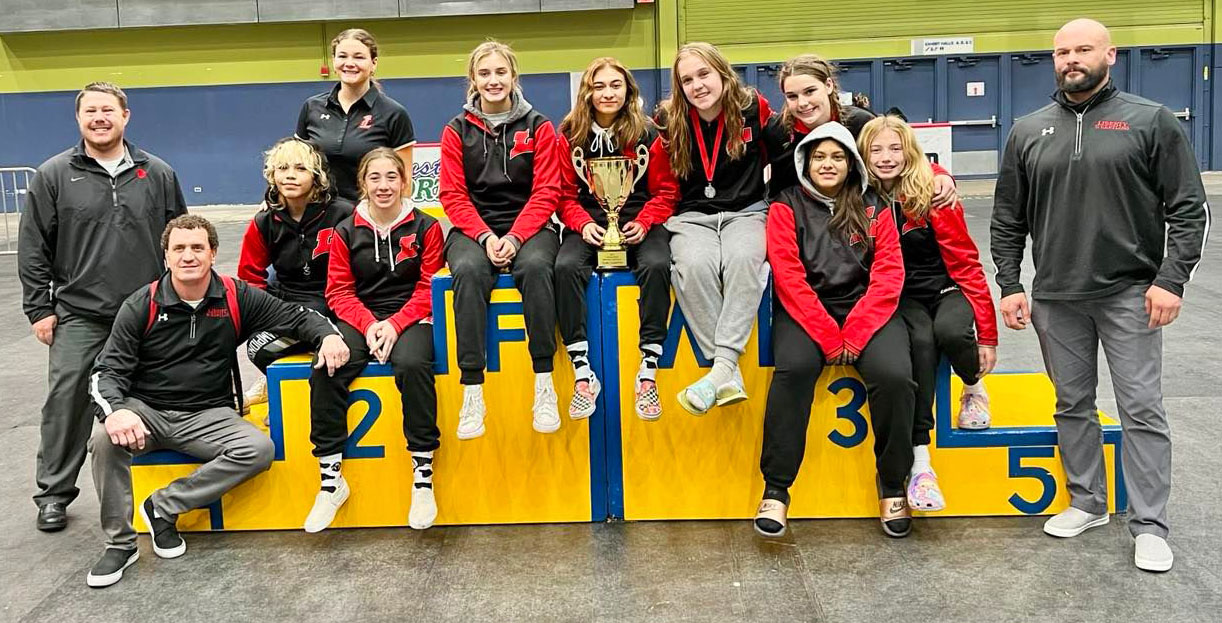 92 teams and 513 wrestlers from Arizona, New Mexico and Texas took part in the 55th Flowing Wells Wrestling Invitational held at the Tucson Convention Center on Friday and Saturday. The Sunnyside boys recorded 420 points to claim the 31st Flowing Wells championship dating back to 1974. Liberty took second with 254.5 points and Sahuarita claimed third place with 185.5 points.
Liberty beat Sunnyside at the 2020 Flowing Wells Invitational when the Lions were competing in Division I and the Blue Devils in D-II but Sunnyside held Liberty at bay at the D-I state championships last year 198 to 166.5 after the Blue Devils were reclassified. Sunnyside and Liberty remain in D-I while Sahuarita is in D-III and the Mustangs came in second place to Safford at the state meet last year.
Safford took 23rd in Tucson with 89 points making Sahuarita the heavy favorite to win the D-III state title for the first time in program history.
Returning state champions James Armstrong of Sunnyside beat another state champion in Gabe Gonzales of Globe to win the 120 weight class and Rene Fragoso was the other returning state champion from Sunnyside to win on Saturday. Returning state champion Damien Moreno of Yuma Kofa also won (106).
The girls competed for the first team title in invitational history after the AIA approved team competition for the sport last year. The girls competed as individuals in 2020.
The Liberty girls took second place at the inaugural AIA state championship last winter and the Lions won the Flowing Wells Invitational over Montwood of El Paso 134.5 to 100. Sunnyside took third with 97.5.
Returning state champions Bella Bocanegra of Liberty won (100) as did Audrey Jimenez of Sunnyside (107), Bree Garcia of Goldwater (126) and Trinity Howard of Hamilton (120).
Sahuarita standout Gabriel Gallardo was named the Outstanding Wrestler and Alexis Gaitan of Poston Butte and Jayden Rael of Sahuarita won the David Nelson/Dan Penrod Inspiration Awards.