Salome strengthens 1A seeding, sends off Sultans on Senior Night
January 31, 2022 by George Werner, AZPreps365
---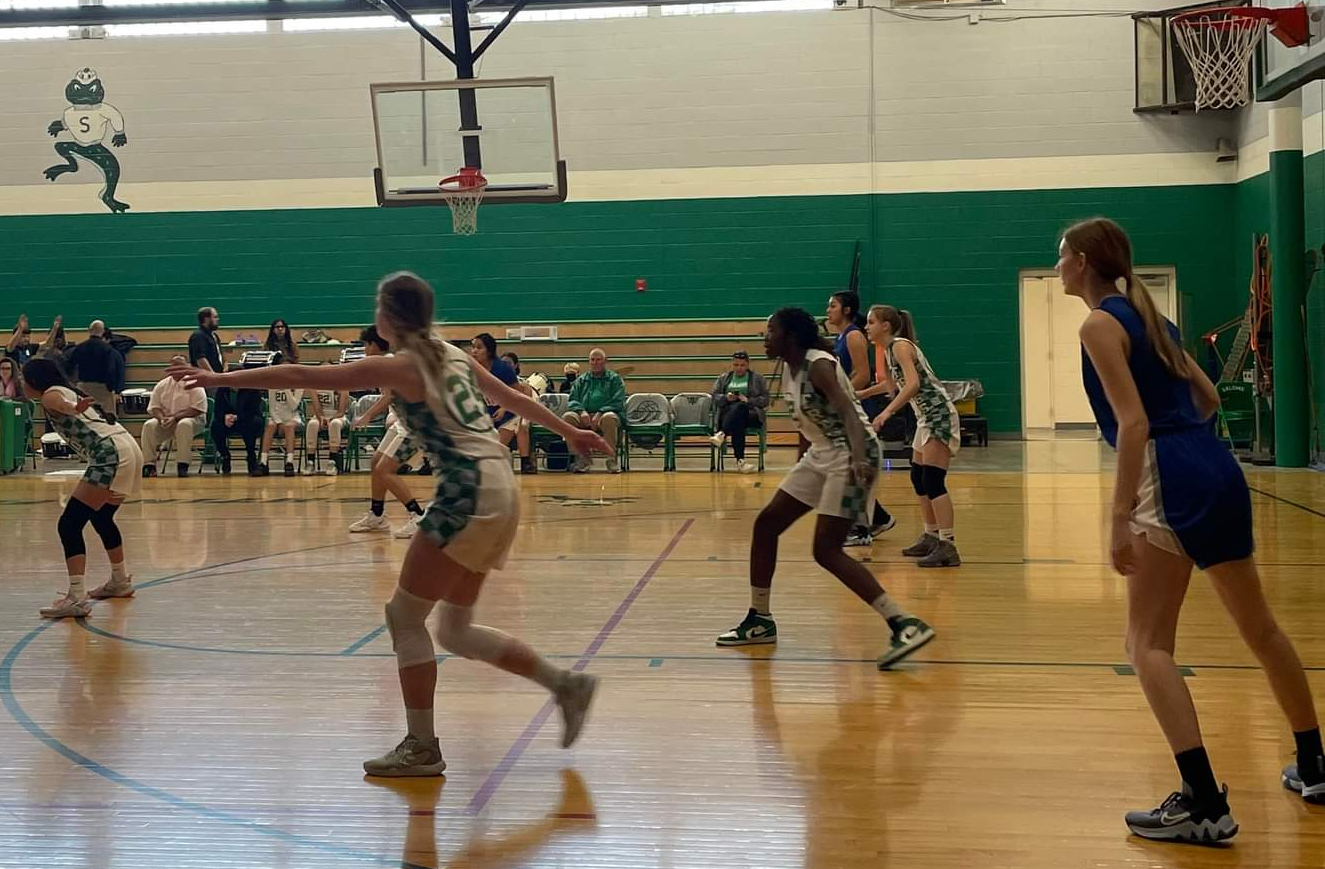 Defense travels well at every level of basketball for a big reason: It doesn't matter if your offense struggles to score if the other team can't.
Salome brought that truth home Friday, Jan. 28, as its 17th-ranked boys team duplicated what the No. 2 girls had just done defensively to Bagdad, taking both games from the Sultans on Senior Night.
"Defensively we were pretty rock solid," girls head coach Bryan McCarty said after staying 1A's last undefeated team despite struggling to beat Bagdad, 21-17. "Probably not our best [game] of the season offensively."
But, to the Frogs' credit at the end of a COVID-marred winter schedule, not their worst. Not even their second-worst output, after being held to 17 and 19 themselves in respective losses to Scottsdale Prep and host Phoenix Country Day School in an early December tournament.
"Not having live-ball turnovers is key for us," said McCarty, 17-0 in all other games heading into his regular-season finale Tuesday, Feb. 1, at West Region rival San Pasqual Valley High School. "We have to be able [to] adjust to the game a little better and be more relaxed when things tighten up."
Despite missing leading scorer and three-point shooter Kevin Castillo and two other starters for the boys game later that evening against Bagdad, Ernesto Calderon ensured the Frogs wouldn't have the same problem. The junior point guard nearly outscored the Sultans by himself, while head coach William Aaron's defense held Bagdad scoreless the first quarter on the way to the 47-17 win.
"We had a lot of our younger players step [up]," Aaron said of his field-goal leader, adding that Calderon, who led all boys and girls scorers with 16, "continued to show that he's a top talent in 1A."
Calderon also led the team with nine assists, five steals and even a blocked shot, converting six points from both inside and outside the three-point arc. He would have matched, if not surpassed, that output from his eight trips to the free-throw line if he had converted more than 50 percent of those trips.
His younger brother Jovany, a freshman, and senior Nick Dautel each matched Ernesto's two three-pointers. But no Salome starter stepped up more than starting center Fernando Armenta.
The freshman has been pushing double-doubles in the post the past four games, leading the Frogs in rebounds with 11 and adding nine points in just half a game of action against the Sultans.
"We didn't play him the last 1.5 quarters…so he could have easily filled up the stat sheet more," Aaron said of Armenta, his second-leading scorer against Bagdad. "A great rebounder and all-around talented player that does a lot of the little things and brings huge energy to the team."
As they did with the same core players from last season's six-loss team who fell to Fort Thomas for the second straight time in the first round, senior point guard Hope Freedman carried the girls' scoring load and sophomore center Kaniece Thomas closed the Bagdad offense out of the lane.
"She is pretty solid," McCarty said of Thomas, who added seven blocked shots to her state-leading total. "But we missed easy layups and a ton of free throws. Didn't get the ball inside enough."
McCarty understands that, as long as he also has sophomore steal leader Yareli Quiroz and time to "get back in the lab and get it rolling with some adjustments," one off night on offense isn't the end of the world, nor even his girls' season.
"When we are able to set our defense, we are pretty tough," he added. "Can't give up easy baskets."
But he may be out of game time to make those adjustments. Prior to the 1A Conference tournament, all West Region teams are scheduled to play in a regional tournament Friday and Saturday, Feb. 4 and 5, at Mohave Accelerated Learning Center.
But while San Pasqual Valley's boys team fit in a 72-35 loss Dec. 16 at Salome, the No. 24 Warriors canceled their Jan. 28 game at North Phoenix Preparatory Academy, while their 20th-ranked girls' Tuesday, Feb. 1, regular-season finale at home with the Frogs is "pending," according to McCarty.
Their Monday, Jan. 31, visit to Salome was canceled after already being postponed to that date earlier in the season.
"Coming together and getting better every day has been our goal all season," McCarty said, adding that his girls "just want to continue to do just that."