Ironwood Ridge over Tucson, 2-1 in overtime
February 7, 2022 by Andy Morales, AZPreps365
---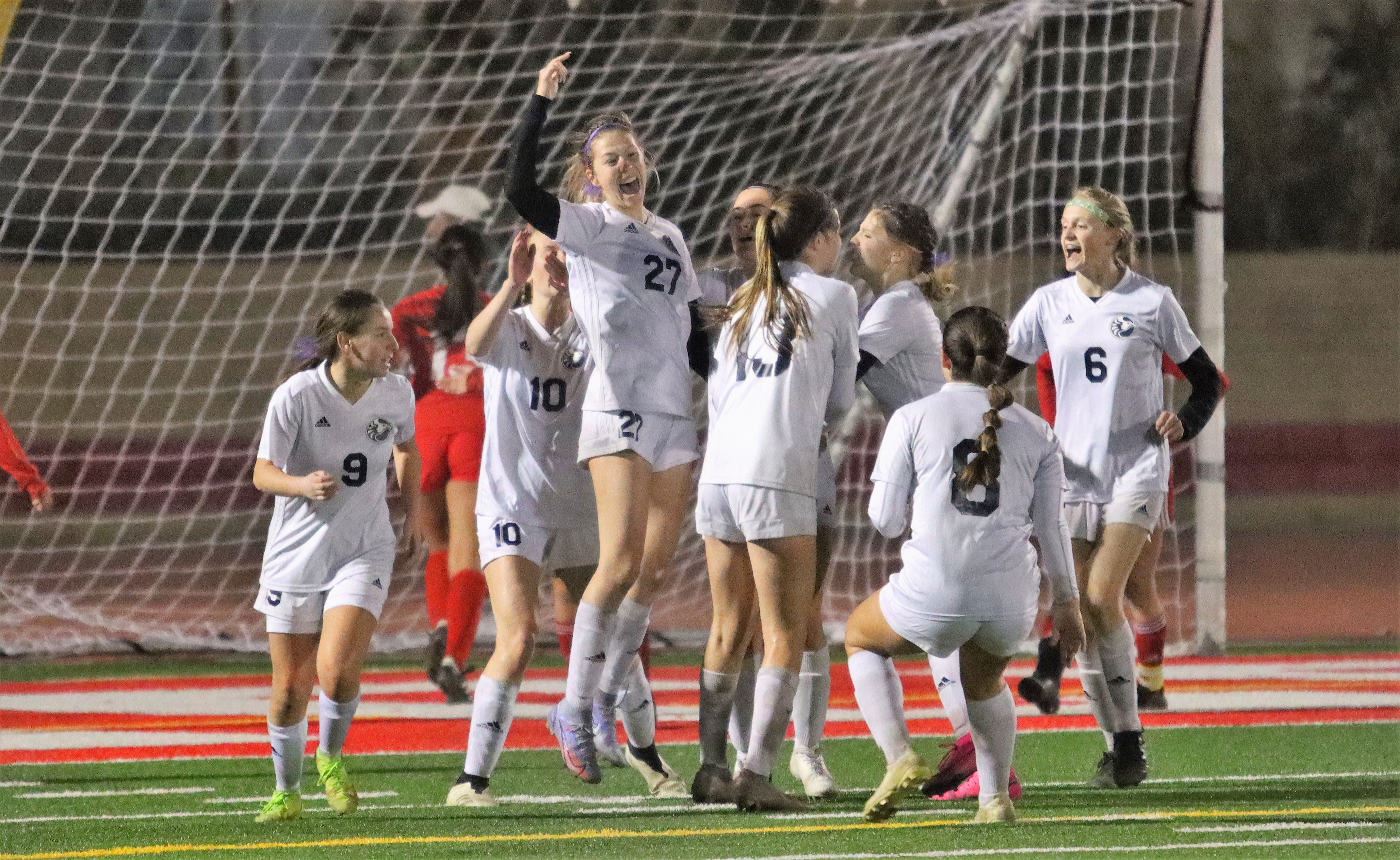 Ironwood Ridge beat Tucson 2-1 in overtime Monday night to end the regular season on a high note. The victory also helped preserve a playoff seed high enough to avoid the 5A Play-In Tournament scheduled for Wednesday night which takes in teams ranked No. 9-24. Ironwood Ridge (10-2 in power-ranking matches) started the night ranked No. 6 in the 5A Conference and Tucson (7-5-1) brought in a No. 13 ranking in the 6A Conference.
Gisela Contreras used her speed to avoid defenders to put the Badgers up 1-0 in the 16th and it looked like that score would hold up the rest of the way but Solaris Graves found Kaitlynn Poncavage in the 77th to force overtime.
Overtime consists of two 10-minute periods in the regular season regardless of when or if a team scores and Kylie Melonis put the Nighthawks up 2-1 in the 83rd. The teams played on from there and Ironwood Ridge keeper Amanda Hartzler preserved the victory with a penalty-kick save in the 92nd minute.
Ironwood Ridge won the 5A Sonoran Region and Tucson took the 6A Desert Southwest Region title but there are no automatic state playoff qualifiers in the two upper divisions of play. Still, those are important milestones for teams playing at the top. The Nighthawks look to avoid the play-in phase but the Badgers are hoping to host a play-in match Wednesday night. The first round of the 5A and 6A state playoffs are slated for Saturday, Feb. 12.
KICKS FROM THE MARK
The two teams honored Tucson High baseball player Troy Iturralde who passed away one month ago from testicular cancer. Only a junior, Troy touched many lives and his baseball coach, Mark Morris, talked to the soccer players and the fans in the stands about seeking help for pains and injuries they might be suffering. Troy's cancer was discovered too late.
Troy's cousin, Ironwood Ridge defender Analee Oropeza, gave a moving speech to both teams at the half. The two teams took a knee for nine seconds prior to the opening kick because Troy wore number 9 on his baseball uniform.
The two programs also collected youth tennis shoes to be handed out to kids in need in Troy's name.