Catalina Foothills over Marana 1-0 to advance to the 5A state playoffs
February 9, 2022 by Andy Morales, AZPreps365
---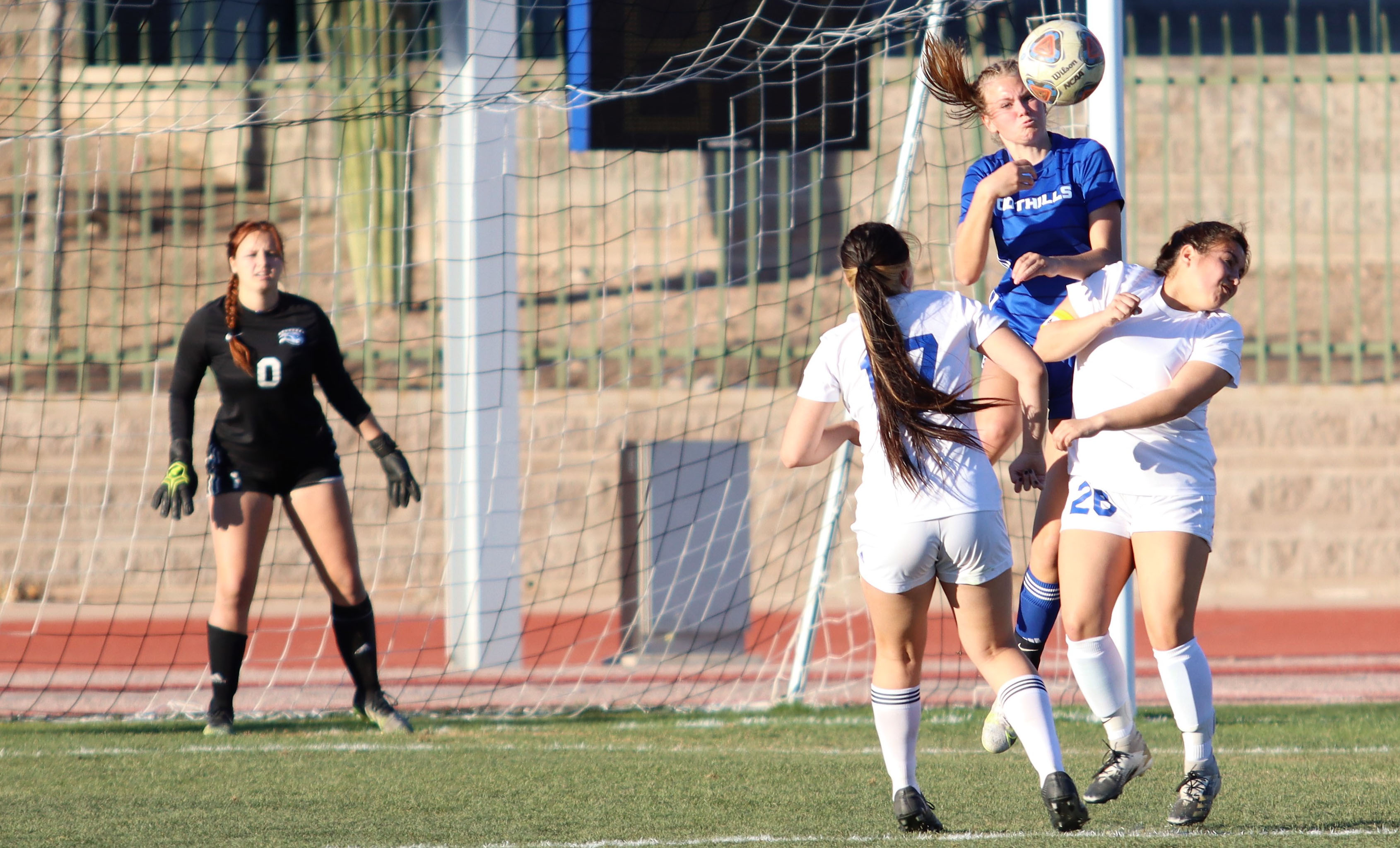 Catalina Foothills beat Marana 1-0 Wednesday to advance to the 5A state playoffs scheduled to start on Saturday, Feb. 12. Nothing unusual there for the Falcons except the victory came during the 5A Play-In Tournament, which is highly unusual for a program used to a higher-seeded position at home.
The Falcons came in with an average ranking of No. 4 over the last eight years with nothing worse than a No. 7 seed but the team finished the regular season ranked No. 13 which meant an extra match to prove worthy of a state playoff spot. No. 20 Marana (5-6-3) benefited from the extra match and the Tigers almost pulled off an upset but Catalina Foothills improved to 9-2-2 on the year thanks to a goal from junior Uriah Burrell.
Catalina Foothills junior Uriah Burrell missed most of the season with an injury but she scored the game winner against Marana in her first match back to send the Falcons to the 5A state playoffs #azpreps365 pic.twitter.com/krOypKZRPp

— Andy Morales (@AZPreps365Andy) February 10, 2022
Catalina Foothills started the year out 0-1-1 and the team also lost the services of Burrell at the time due to an injury that was predicted to keep her out for the year. Burrell was subbed in and out of the match against Marana by head coach Sou Moussa-Torres and the crowd cheered with enthusiasm every time the forward took the pitch.
The Falcons dominated field position but the Tigers stopped all worthy attempts until Burrell broke free in the 36th minute from midfield and she took the ball all the way to the keeper box where she found the right corner, just past the keeper for the 1-0 lead.
That goal stood the rest of the way and it looked like the Tigers would force a draw in the 78th minute but Grace Shoemaker made a leaping save to extend the season for the Falcons.
Marana actually forced a 0-0 draw at Catalina Foothills two weeks ago so a tough match was expected. The Tigers started the regular season out with a 1-5 record but then ended the year 4-1-2 which made a play-in spot possible.