Ironwood is victorious against Marana in play-in game, wins 83-67
February 15, 2022 by Josh Darling, Arizona State University
---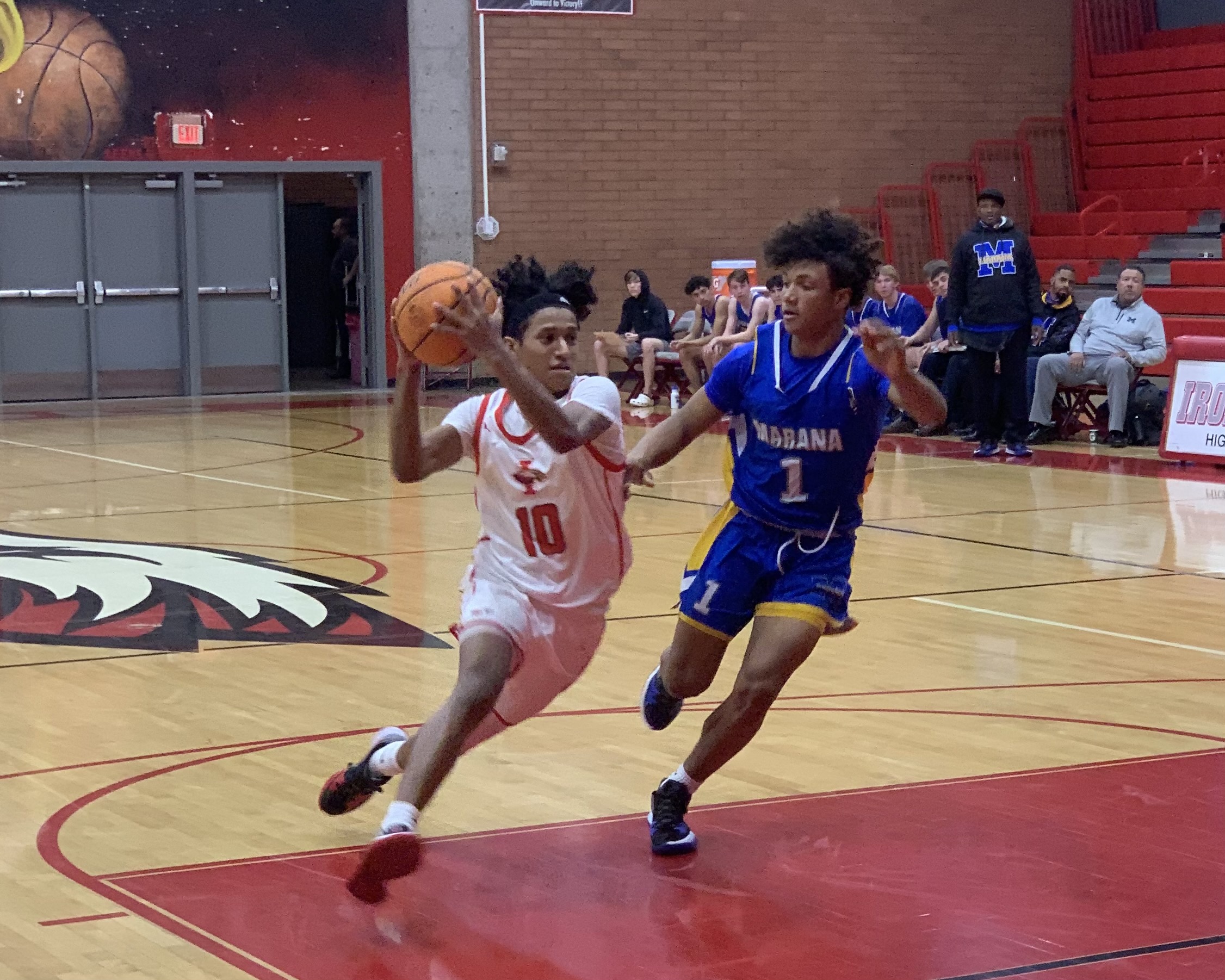 Josh Darling is an ASU Cronkite School of Journalism student assigned to cover Ironwood High School for AZPreps365.com
The Eagles were on a three-game losing streak entering the playoff play-in game against Marana High School last Friday night. It was the first time both teams played each other.
Ironwood head coach Jordan Augustine didn't let the match against Marana faze his team as they were focused and dominated on both sides of the court.
"I think our guys were really locked-in," Augustine said. "The sense of urgency at this point of the season is astronomically high."
It was a fast-paced game between the Eagles and Tigers. Both teams had great ball movement and defense, however, the Eagles maintained the lead throughout the game with explosive offense that was no match for the Tigers. A total of four players on the Ironwood squad had 10 points or more. Juniors Julius Williams and Jordan Kuac ended the game with 14 points and senior Ringo Aguek had 10.
"I thought we executed on the offensive end very well," Ironwood assistant coach Tim Jones said. "It was a much better offensive performance and the defense was good enough."
Three pointers were a factor for Ironwood. As a team they had a total of nine threes. Sophomore Noah Gifft had four and ended the game with a total of 16 points.
"Earlier in the year Noah was actually averaging 3 ½ threes per game and shooting 50 precent from the three," Augustin said. "So, him getting back to that was a big part of our success today."
Gifft wasn't the only player for Ironwood that stepped up. Junior Leonard Romayor filled in at the point guard position due the absence of DeOits Nunn. Why Nunn didn't play remains a mystery. Romayor had one of his best games as he scored 20 points, which made him the high scorer for the Eagles. Romayor hadn't hit a three-pointer all season, but he had two against Marana.
It is unclear who the Eagles will play in the postseason, but Romayor said they're ready for whomever they will face.
"Onto the next mentality," he said. "We got to stay locked in as a team."