Phoenix Christian boys basketball gearing up for state tournament
February 22, 2022 by Dylan Pescatore, Arizona State University
---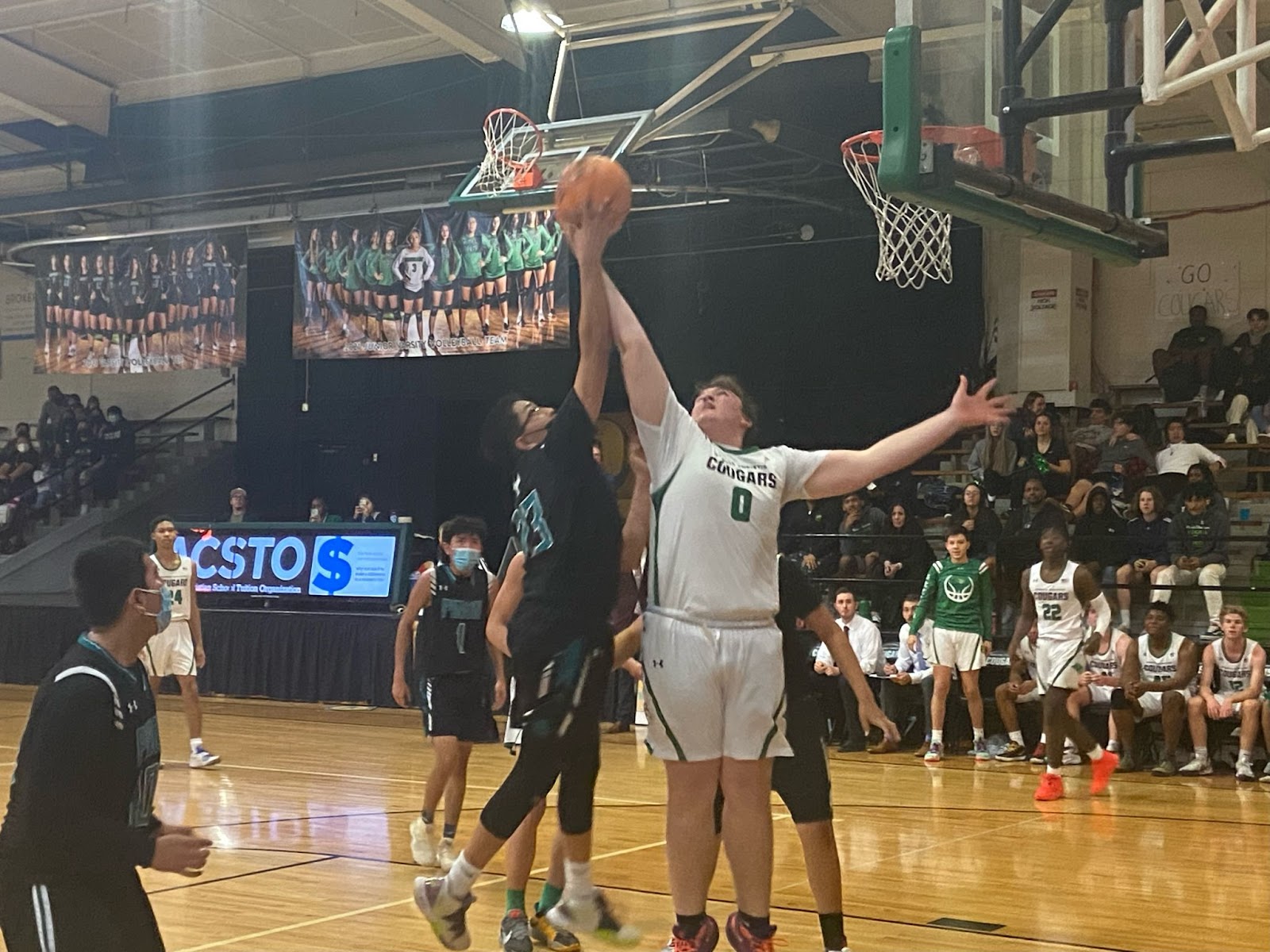 Dylan Pescatore is an ASU Cronkite School of Journalism student assigned to cover Phoenix Christian High School for AZPreps365.com
The play-in tournament had been a nightmare for Phoenix Christian in the past few years. In the last three seasons, all playoff hopes have come to an end in the play-in. However, coach Ben Stryczek knew this was the year that the Cougars broke that streak.
"I don't want to be overconfident, but I think we can beat anybody," he said.
And he was right. Phoenix Christian took down the Pinon Eagles 70-32 on Wednesday night in the play-in round. Led by Tommy Randolph's 25 points, the Cougars offense was able to run the floor due to the turnovers.
"These guys are finally buying in, getting on the ground, and putting their body on the line for their team," Stryczek said.
The Cougars see themselves as a team that can surprise anyone. They finished the regular season winning four of their last six games and are excited for the task at hand.
"We've never been this far. We're dedicated this year," sophomore Tommy Randolph said. "(We want to try) to get our names up on that wall, so we can come back here in a few years and see ourselves up there."
After losing in the play-in round in his first three years at Phoenix Christian, senior Micah Carter believes this team is different from years past. When asked why, he said camradery made the difference.
"We're the most athletic team in 2A," Carter said. "We're together now, and I feel like we have good chemistry."
As they get ready for the playoff season, the Cougars know rebounding, defense, and using their speed will give them the most success.
"We do a lot of boxing out and try to talk and be disciplined on defense," said Randolph. "Boxing out is the main thing, trying to get boards and push the pace of the game and get other teams uncomfortable."
Playoff experience can give a team an edge over another. Postseason play teaches invaluable lessons that can make a team better for future years. Phoenix Christian doesn't have much of that experience in elimination games, yet coach Stryczek isn't worried.
"Obviously, playoff experience is priceless, but sometimes they don't even realize how big the moment is," Stryczek said. "We've been in some tournaments and made some finals, so nothing like the state championship, but I think they're ready for the moment."
After winning on Wednesday, the Cougars traveled up to Prescott where they took down #8 Phoenix Country Day 61-59 in overtime. The next day, the Cougars beat #1 seed Highland Prep by a score of 63-57. These two wins propel them into the state semifinals where they will take on #5 Rancho Solano Prep on Friday at the Arizona Veterans Memorial Coliseum on Friday.