Perry's opening salvo KOs Westwood
February 22, 2022 by Les Willsey, AZPreps365
---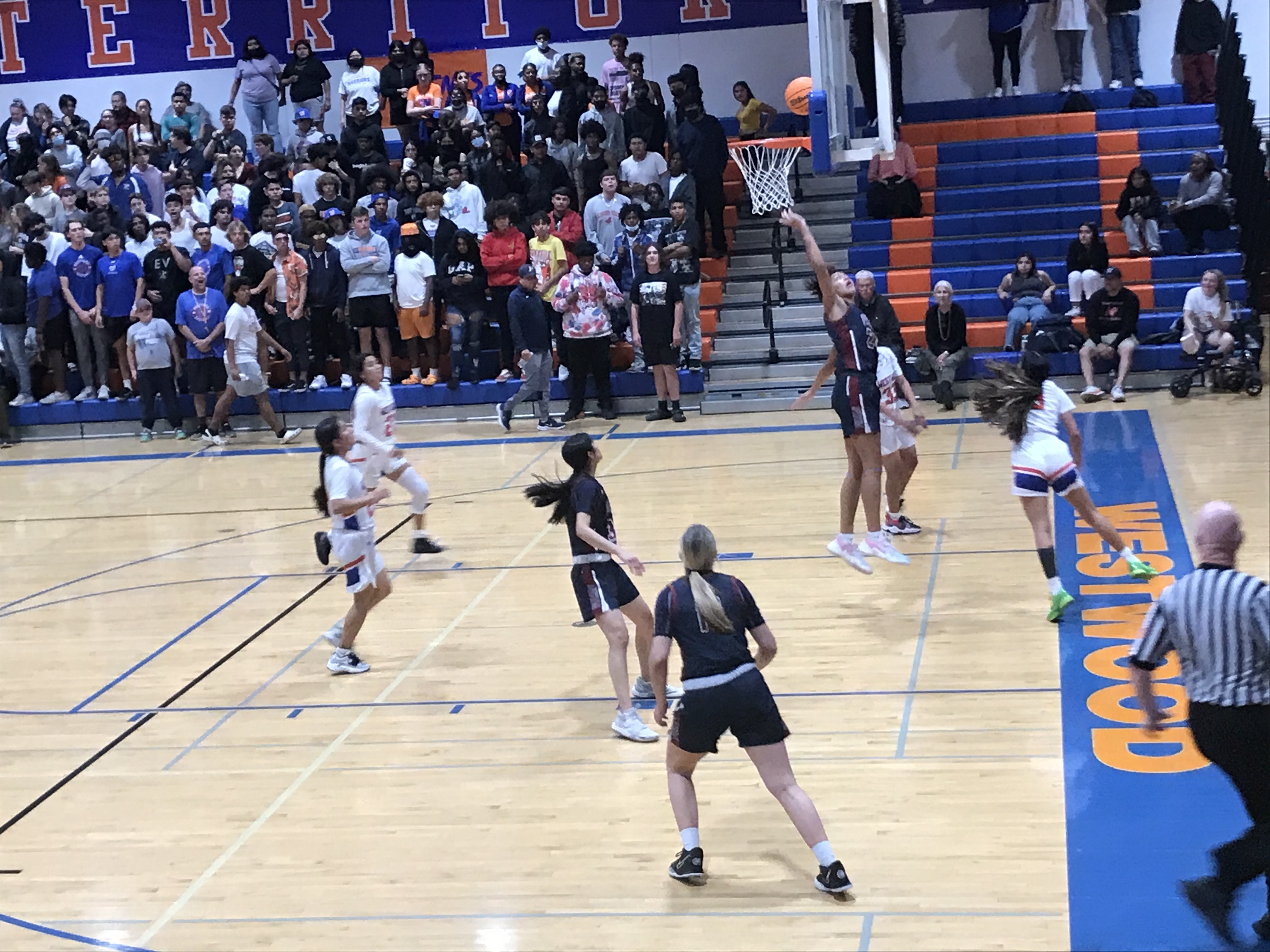 Sometimes a large, double-digit lead - say after one quarter - goes unchallenged. Sometimes was Tuesday night when #11 Perry visited No. 3 Westwood in the 6A girls basketball quarterfinals.
Perry notched a 15-0 lead after the first period and never looked back as the Pumas defeated the Warriors and ended their eight-game winning streak, 47-35. Perry
Perry (21-9) moves on to a third straight postseason road game in Thursday's semifinals when it takes on Premier Region rival and #2 seed Xavier Prep. Perry, which reached the semifinals one other time (2020), dropped both region matchups with Xavier on back-to-back days on Jan. 31 and Feb. 1. Westwood (22-5) packed its gym with students and fans bringing a high-powered, playoff atmosphere.
Perry coach Mike Curtis said his players told him they could feel the gym floor vibrate from Westwood's supportive fans at Westwood's end, particularly in the first half when the Pumas set up on offense opposite their bench.
Perry's lead reached 17-0 in the second period and finally got a response from Westwood with 5:22 left until halftime. That's when Nyese Jones sank two free throws. Thet Warriors pecked away and trailed 20-11 in the first 30 seconds of the third period. They never got the lead under 10 the rest of the game.
Perry's Khamil Pierre poured in a game-high 20 points and teammate Leah Davis chipped in 12. All of Davis' field goals (three) were threes. Senior Nikki Kinsel paced Westwood with 13 points, 11 in the second half.
First-half shooting stats tell the story of the contest. Perry connected on 9 of 18 field goals; Westwood 3 of 25. Westwood coach Ron Campton, who has guided the program the last four years to an 84-22 record, honored his team after the final buzzer presenting them to the crowd for a final ovation.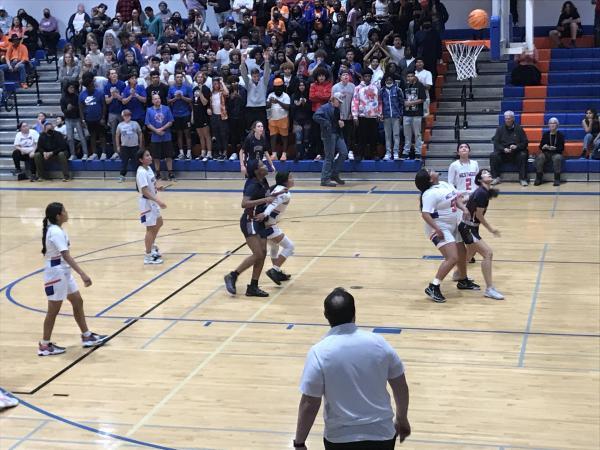 Westwood's Alexis Smith (50) and Nyese Jones (2) battle Perry's Kira Patel (3) for a rebound. (Azprep365 photo)