Desert Ridge getting back on track
March 1, 2022 by Alyssa Esquivel, Arizona State University
---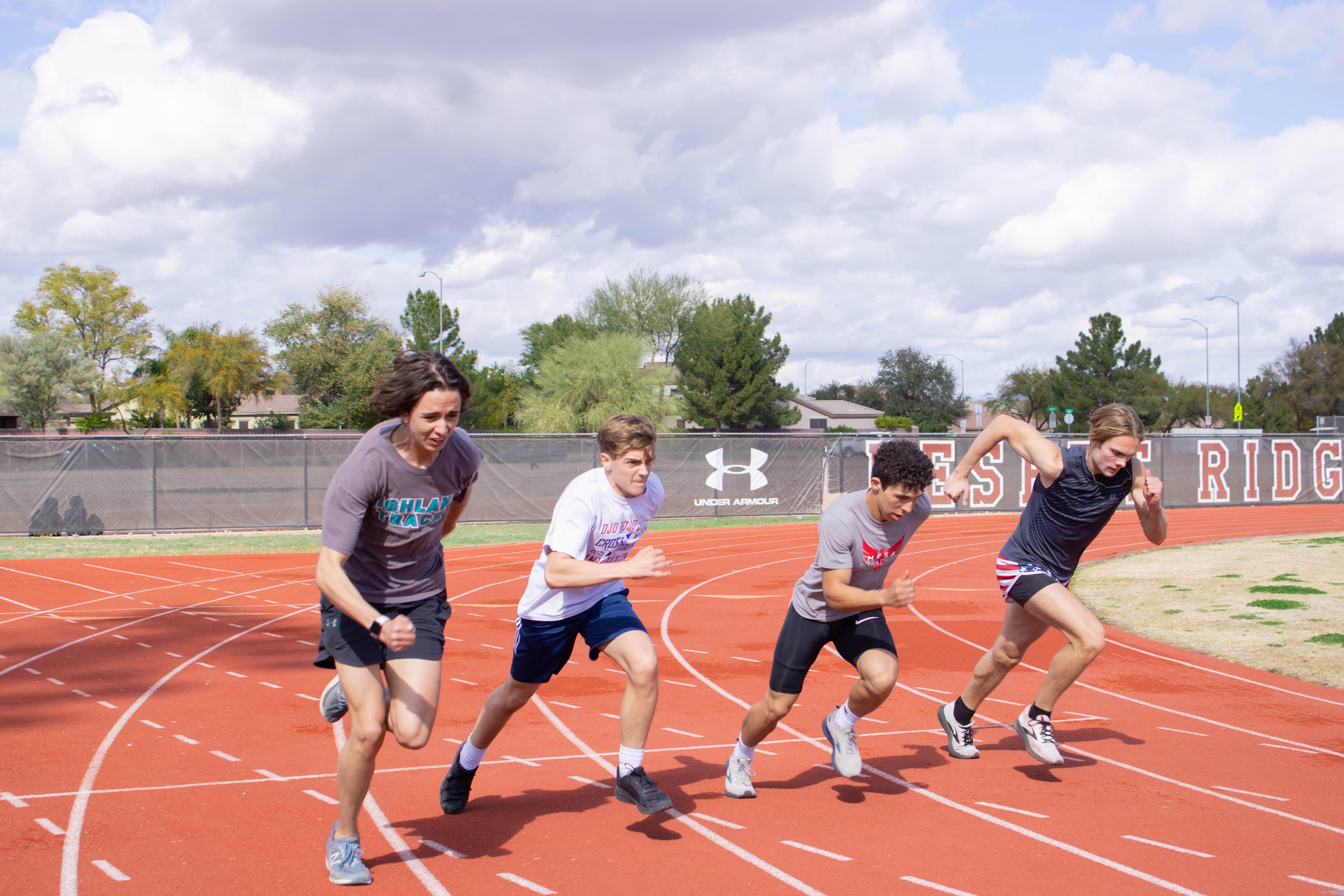 Alyssa Esquivel is an ASU Cronkite School of Journalism student assigned to cover Desert Ridge High School for AZPreps365.com.
This is not Sam Johns's first rodeo.
In his first season as head coach for the Desert Ridge track and field team, Johns has a total of 10 years of coaching experience.
With the upcoming 2021 season only a few days away, Johns will make it an emphasis to lay the foundation needed in order to have a successful track program. One that he is very familiar with running.
"What we are trying to do is reestablish some of those norms and traditions in order to have a good track program," said Johns.
Although Johns understands that it will take more than a few weeks to restore this kind of environment, he has no doubt in his mind about the team's ability to help accomplish this goal.
"Luckily, we got a great group of seniors as far as those middle distancers. They will help us lay that foundation. We've also got a good group of youth that will hopefully carry on the torch, but it's gonna be a little bit of work to get that concrete poured and have it settled, so to speak, in order to be strong for the future," said Johns.
The future certainly looks bright for Desert Ridge this season with the return of senior middle-distance runner Jarron Stevens. Finishing second in the state last season with a time of 1:54.96, Stevens has surely made his name known across the board. A name that Johns remembers hearing about all too well last year.
"My best friend's son won state at Hamilton last year running the 800 and I remember talking about Jarron Stevens. I didn't even know who Jared Stevens was at that time. My friend and I would talk or we would see him like he is the guy that has given my son competition," Johns said.
There is much excitement and anticipation with the final curtain call of Stevens who will look to add to his already impressive profile this season. While placing second in the state last year is already a big accomplishment of its own, Stevens still has his eyes set on the main prize … to win it all.
"My mindset for this coming year is that I am going to do all that I can to win it all and be a top prospect in the nation, the only person that can stop me from that is myself," said Stevens.
Stevens is not the only player who plans to make his name known on the field. While senior middle-distance runner Victor Medina hopes to make it to state this year, he still wants to make it a priority to enjoy his last season with the team.
"I feel pretty emotional about it. I'm sad that this is my last year but I'm gonna make everything count and have lots of fun and get along with the team," said Medina.
The track and field season is set to start on March 2, where the Jaguars will be looking to get back on track and focus on establishing the atmosphere they are hoping to achieve.