State championship turns into penalty shootout as Xavier defeats Perry
March 1, 2022 by Stos Zafiropoulos, Arizona State University
---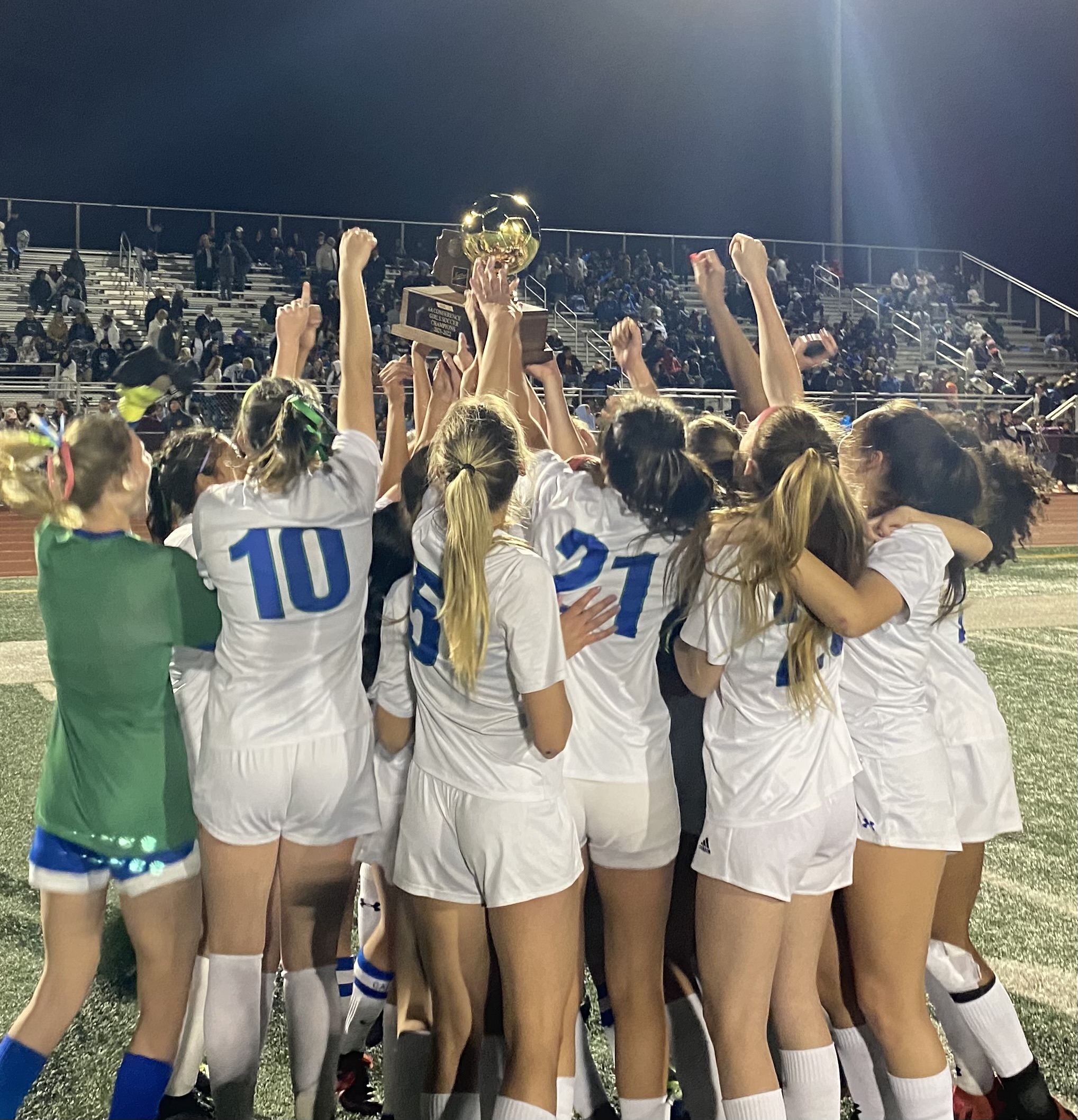 Stos Zafiropoulos is an ASU Cronkite School of Journalism student assigned to cover Desert Heights High School for AZpreps365.com.
The state championship. The game teams dream about. All the hard work from the season goes into this final contest.
Fans packed the bleachers as the sounds of cattle bells and blowhorns carried across the stadium Thursday night, as Perry High School and Xavier College Prep played 110 minutes of soccer. The quadruple overtime thriller became an instant 6A State Championship classic.
Both teams struggled to score to throughout the game. Perry had multiple shots that hit the goal posts and crossbar. Puma forward Sierra Hebert came close to scoring a number of times, but Xavier goalkeeper Kate Willmering had 18 saves, many in the top shelf.
"Since the beginning of the season, I've practiced high balls every single day," Willmering said. "It paid off for sure."
Many Xavier defenders made great plays throughout the contest, including junior Tessa Montanile, who had several momentum changing takeaways that allowed Xavier to stay in the game.
At the end of regulation, the game was still scoreless. Going into overtime, Xavier head coach Barbara Chura warned her team to be cautious.
"We needed to be really careful in the back…both teams are tired at that point. If we get the second ball in their half, we have a chance to get a goal," Chura said.
Overtime was very similar to regulation. Both offenses were able to get the ball down field, but just couldn't finish.
Eventually the four overtimes ended, and a large amount of pressure was now on the goalkeepers because of penalty shots.
Tension rose before the penalty-kick phase, and all eyes were set on Perry's end of the field where they took place.
Ansley Burns and Bella Leonard both made kicks and gave Xavier an early 2-0 lead, after the first six penalty kicks. The game was quickly getting out of Perry's hands until Makenna Buist and Lilia Besedin found a way to tie the game 2-2 after their final kicks.
But that wasn't going to stop Xavier midfielder Jayme Brown from winning the state championship. Brown lined up and booted the ball. Perry goalkeeper Lexi Saveski laid out, diving to the right side of the goal. The ball flew by Saveski and hit the back of the net. Brown jumped up with both hands in the air, as her teammates piled on top of her. Xavier defeated Perry 3-2 on penalty shots.
"If I make it, I make it. If I miss, I miss," Brown said. "I just wanted it to go in the goal."
Xavier has now won back-to-back 6A State Championships and added to their prestigious list of athletic accolades. Xavier has won more state championships than any school in Arizona.