GCHS Knights start off the Boys' Volleyball Season with a Win!
March 2, 2022 by Laura Fellows, Gilbert Christian High School
---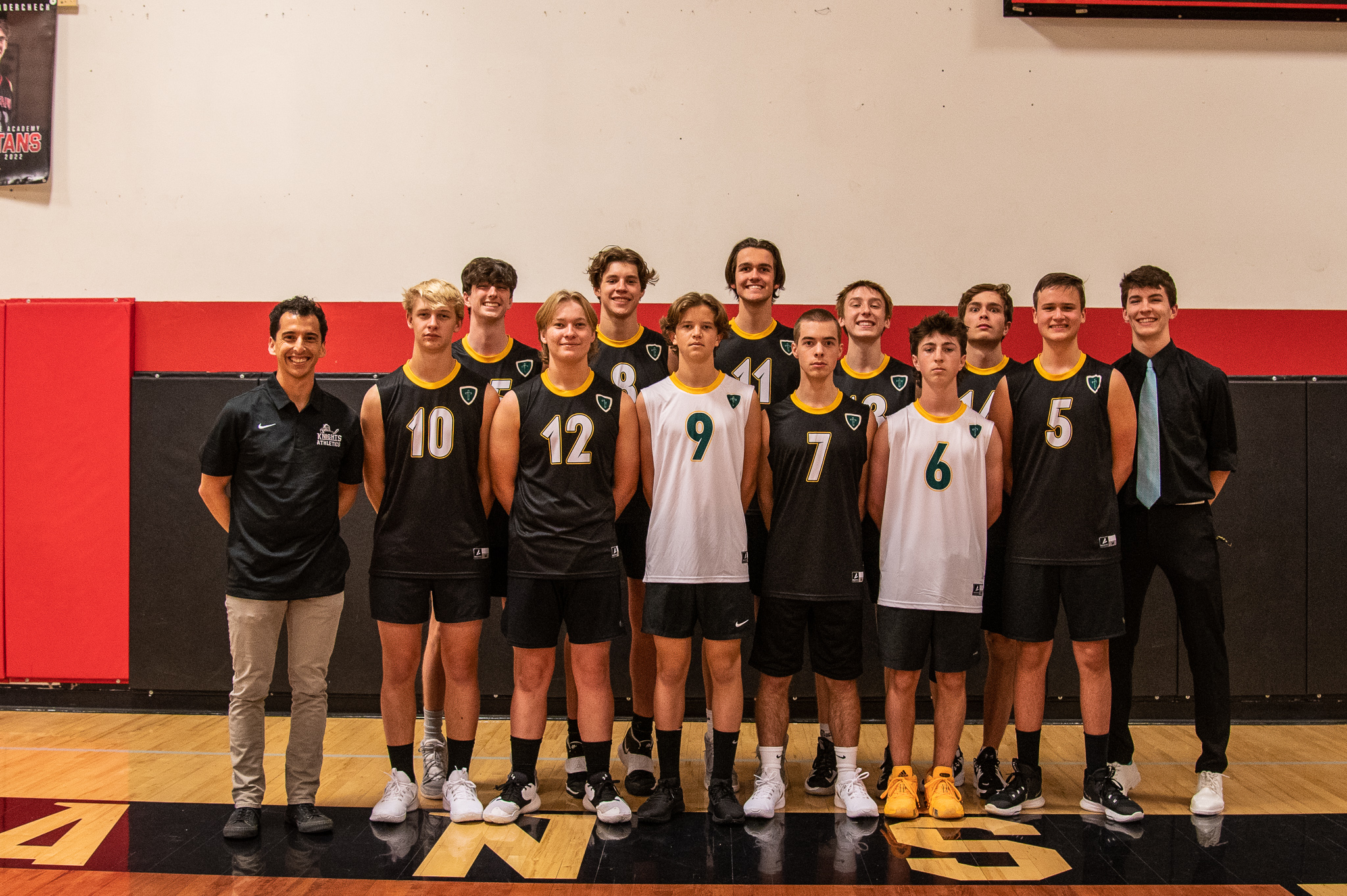 Laura Fellows is the media advisor for Gilbert Christian's Student SID program that contributes content on behalf of the school to AZPreps365.com
New season, new head coach, new team. Gilbert Christian's Boys' Volleyball Team sweeps Leading Edge Academy of Gilbert in three sets, 25-17. 25 -22, 25-11.
Under new head coach, Chris Aviles, the Gilbert Christian Boys' Volleyball Team is in the process of rebuilding. The majority of players from last year were graduating seniors. Only three players returned this year, Zach Hohmann, Owen Gehr, and Colton McWilliams. However, in their first game of the season against the Spartans, this young team, the Knights, led the court and kept the Spartans from winning any sets for the evening on the Spartan's home court.
Zach Hohmann (11) had eight aces and eight kills, Colton McWilliams (10), also a captain on the team, had four aces and one kill, Kaleb Powell (10), had two aces and three kills, and Owen Gehr had four kills.
The boys next game will be a home game season opener against the Eastmark Firebirds on March 3rd, 2022 at 5:30PM at Gilbert Christian High School. Come cheer for the team.
Go Knights!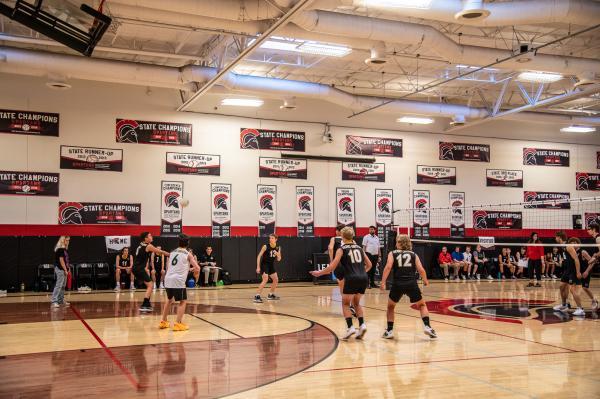 Owen Gehr in position to bump the ball.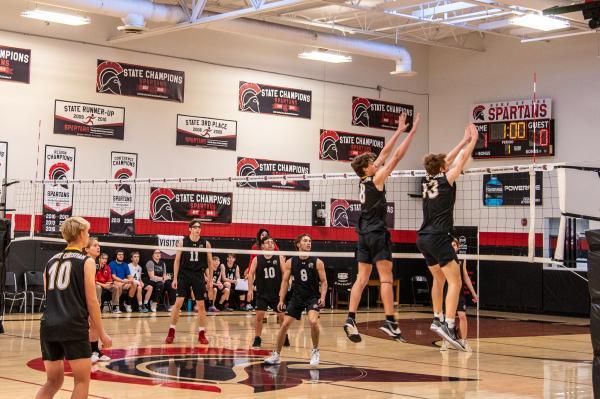 Great blocking by Hohmann and Anderson.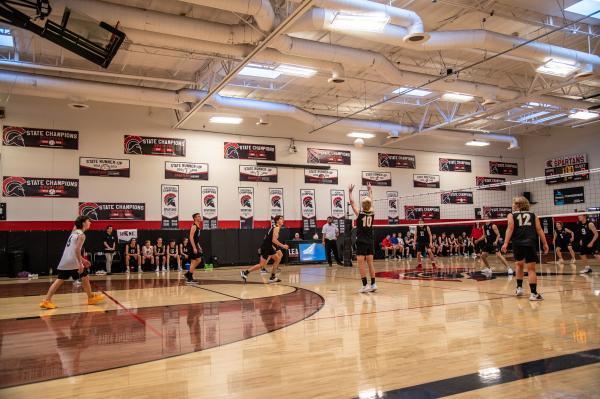 Powell setting the ball for Hohmann.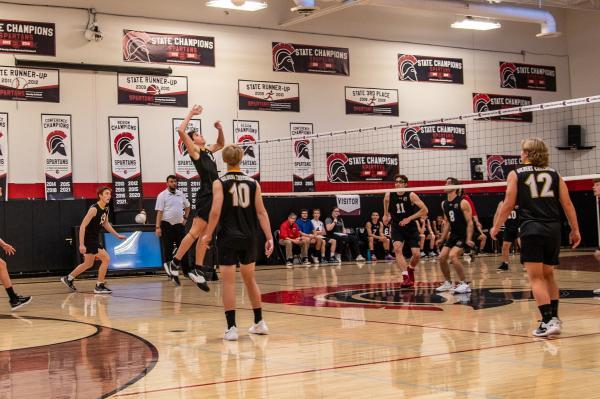 Hohmann going for the kill.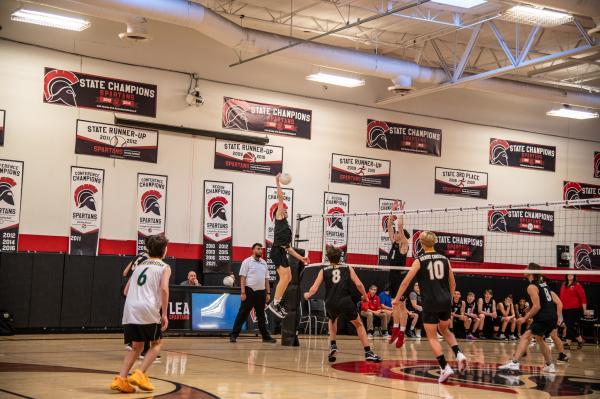 Anderson spiking the ball!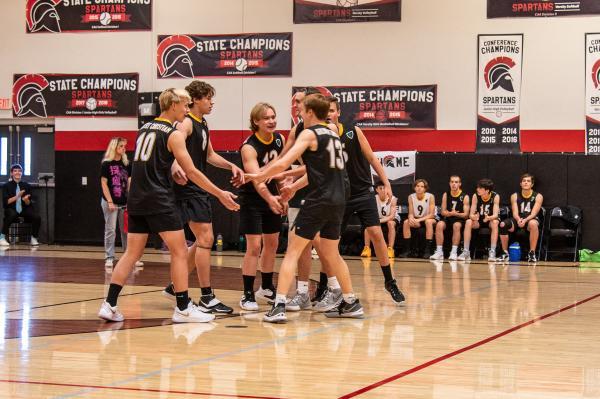 It's all about teamwork!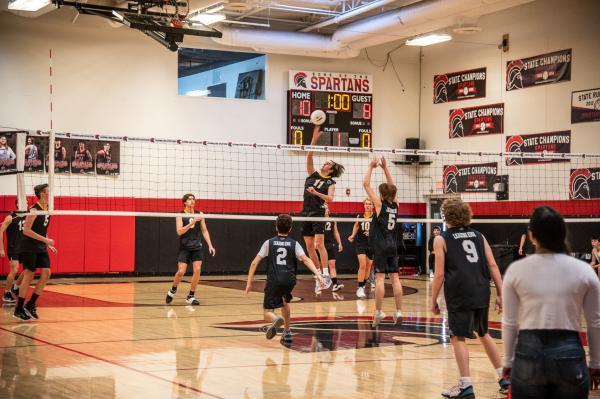 Franken using his height and athletic ability to his advantage.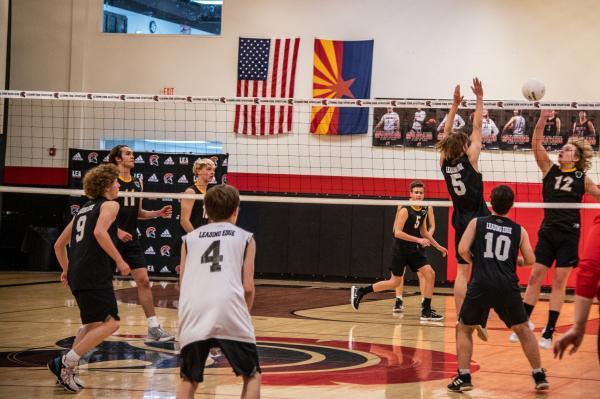 McWilliams spiking the ball!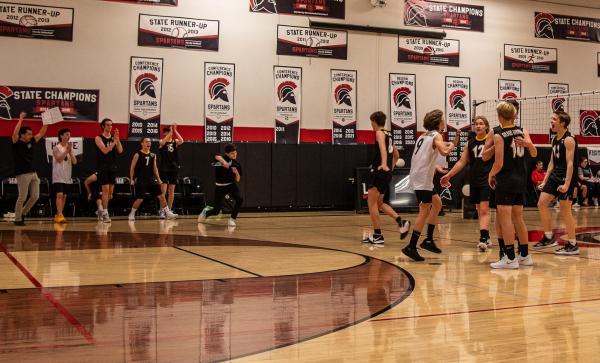 Excitement over winning all three sets!